'RuPaul's Drag Race All Stars 6': Trinity K. Bonet Slams Her 'Bitter' Edit
This season of RuPaul's Drag Race All Stars 6 is already down to the top four. However, the "game within a game" that has been teased all season long has finally been revealed. After each episode this season, eliminated queens have been participating in a secret lip-sync battle for the chance to come back to the competition. Just like that, it's looking like the top four isn't as solidified as it briefly appeared. Competitor Trinity K. Bonet looked noticeably upset while watching the lip-sync battles with her fellow contestants.
Trinity K. Bonet's journey from 'RuPaul's Drag Race' Season 6 to 'All Stars 6'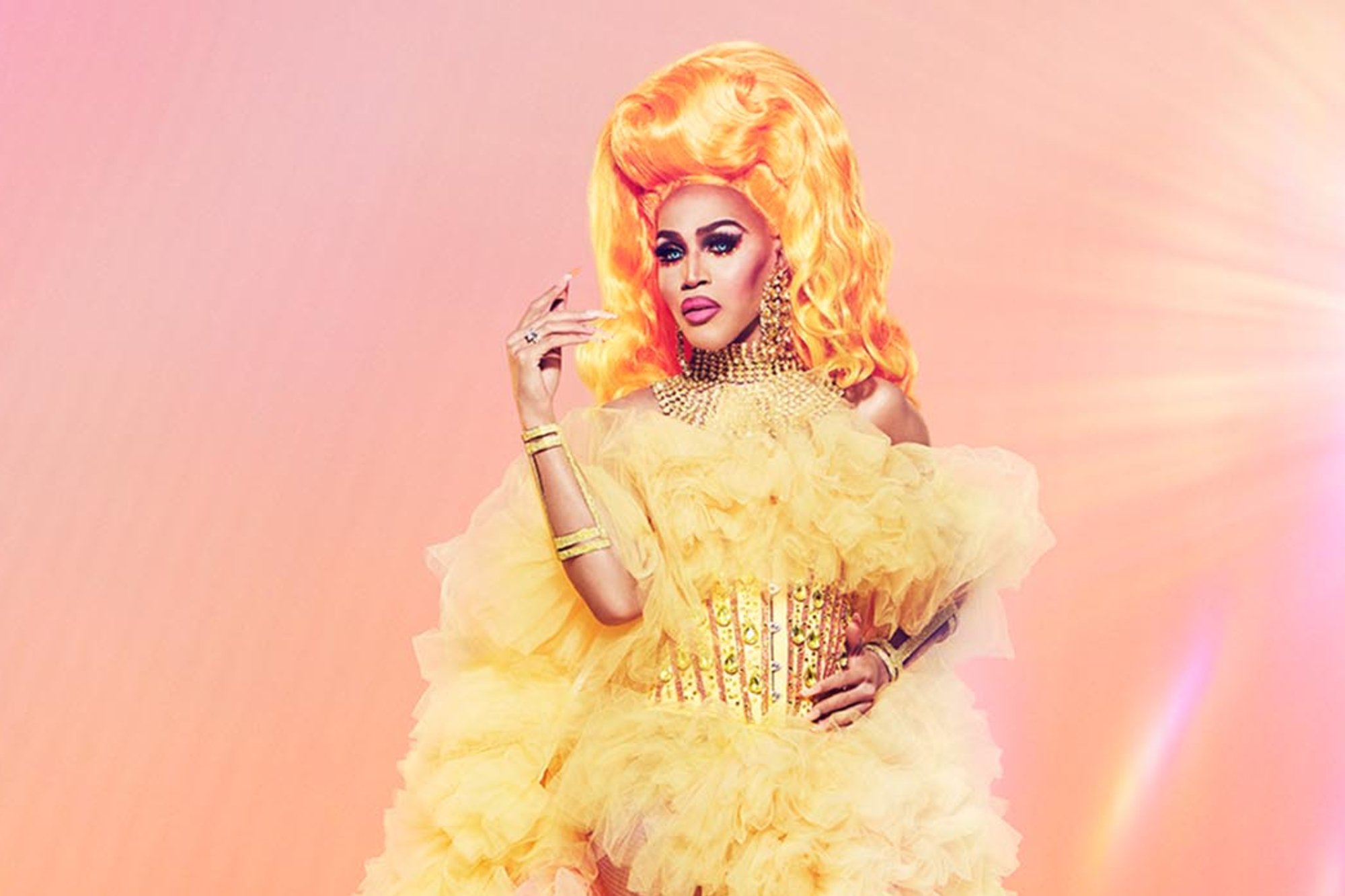 The queen originally debuted in the sixth season of RuPaul's Drag Race and comes from Atlanta, Georgia. While she placed high in four challenges, she never quite managed to snatch a win. Trinity was ultimately eliminated in 7th place at the hands of Adore Delano, but left the competition with the title of "lip-sync assassin" after sending two other queens home.
She made a return to RuPaul's Drag Race All Stars 6 to high praise, as she has proven her growth since her original season. While she has landed in the bottom three times, she also earned two high placements and two wins. Trinity has been turning incredible looks and has proven herself to be serious competition on an already highly talented season.
However, she has appeared to be bothered by some of the antics this season and through the interactions with some of her fellow queens. The "game within a game" twist noticeably upset Trinity.
Trinity K. Bonet claps back at the edit and the haters
The Season 6 queen had some things to say about the way that she was edited on RuPaul's Drag Race All Stars 6 Episode 10 through an Instagram post. Trinity noted that she was initially upset regarding the twist. The long day of filming already had her exhausted. There was only a short amount of time for her and her fellow queens to rejoice being in the top four. A queen having the opportunity to come back and potentially win the crown puts her placement on the show in jeopardy.
"Halfway through the battle I got out of my funk," Trinity wrote. "And I started to enjoy watching … cause they filled us up with vodka! I was not pissed the whole time! Now that's bulls— … but o well." She went on to express that after she snapped out of her bad mood, she was cheering them on. However, the editing of the episode didn't please her. It made her appear to be bitter about the twist for the entirety of the show.
Trinity addressed those giving her negative social media attention as "fake" and "phony." She ended her post by stating, "Shame on y'all!"
Trinity K. Bonet's unenthused reaction goes viral
After episode 10 has premiered, Trinity has been one of the hot topics on social media. Some fans perceive her reaction in the episode to be funny and have been sharing posts about her online. However, other fans have been slamming Trinity on social media for not appearing to be as excited for the lip-sync battle as some of her fellow queens.
Memes have been surfacing online featuring Trinity's unenthused look throughout the lip-sync battle episode. In episode 9, fellow contestant Eureka! talked to Trinity about taking things too seriously. Trinity has joined in on the fun by posting a meme about her reaction to the episode's twist. Trinity included the hashtag "#stilllearningtolaugh," indicating that she's at least trying to learn to laugh at herself.
Viewers will have to wait until next week to see how the "game within a game" twist will impact the remainder of the competition. RuPaul's Drag Race All Stars 6 is currently available on the streaming service Paramount+.
RELATED: 'RuPaul's Drag Race': Trinity K. Bonet Auditioned For the Show Because of Ts Madison