'RuPaul's Drag Race All Stars': Is Track Record Misunderstood as an Elimination Criteria?
RuPaul's Drag Race All Stars is a spinoff with a completely different format from the main series. Queens from previous seasons have another shot at winning the crown. Ever since All Stars 2, the queens have the power. Instead of the two bottom queens "lip-syncing for their lives," the challenge-winning queen "lip-syncs for their legacy." If they win the lip-sync, they win a cash prize and get to decide what bottom-ranking queen goes home. Otherwise, the group vote determines who goes home. However, not all queens play by the same rules.
'RuPaul's Drag Race All Stars' elimination criteria
Toward the beginning of every season, queens discuss the fairest way to vote. While some contestants are upfront, others keep their cards close to their chest. However, most queens join All Stars with a game plan in mind.
The most common way that queens vote is based on track record, specifically tracking wins and losses. Queens get anxious when they aren't able to pull off a win.
Some queens vote based on who performed the worst in a given week. In All Stars 6 Episode 1, Yara Sofia voted for Trinity K. Bonet, because she believed that she performed the worst in the talent show.
Morgan McMichaels entered All Stars 3 announcing that she would eliminate whoever she deemed to be the strongest competition. Naturally, this didn't go over well with other queens.
All Stars 2 is famous for season 5's "Rolaskatox," which is the clique composed of Roxxy Andrews, Alaska, and Detox. They often voted based on their personal relationships.
Sometimes, queens will vote entirely based on getting revenge. A queen in the bottom voted for them previously, so now their head is on the chopping block. For example, All Star 4's Monét X Change wasn't about to forgive Manila for voting for her.
Finally, some queens just want to keep their heads down to avoid any potential drama. All Stars 6's Jan tried to vote based on who she thought the majority was going to vote for. However, this landed her in an awkward position when she voted for A'Keria C. Davenport, but the majority voted off Yara.
Or in the case of BenDeLaCreme, they just don't enjoy the format whatsoever and vote themselves off.
Track record format
Similar to previous seasons, the queens of All Stars 6 have talked a lot about track records. Some queens have simply given up, because they know that the other queens will vote them off due to their track record. However, most contestants only vote based on the number of tops and bottoms.
A better way to judge a queen's track record is by implementing a point system based on all levels of placement. Queens currently ignore high and low placements, which is a mistake. If a contestant was very close to either being the top or bottom All Star of the week, both of those placements should count.
The top All Star of the week should be awarded one point. Meanwhile, placing as one of the tops should earn that queen half of a point. Queens who are safe should be given zero points . Conversely, low-ranking queens should have half of a point reduced from their total, while the bottom queens lose a point.
A queen's track record is more accurate when accounted for by a point system. A contestant who is consistently close to winning challenges should get more credit than a queen who has won a challenge, but has multiple bottom placements. Contestants can see how consistent track records are by totaling the points.
'RuPaul's Drag Race All Stars 6' track records leading into the finale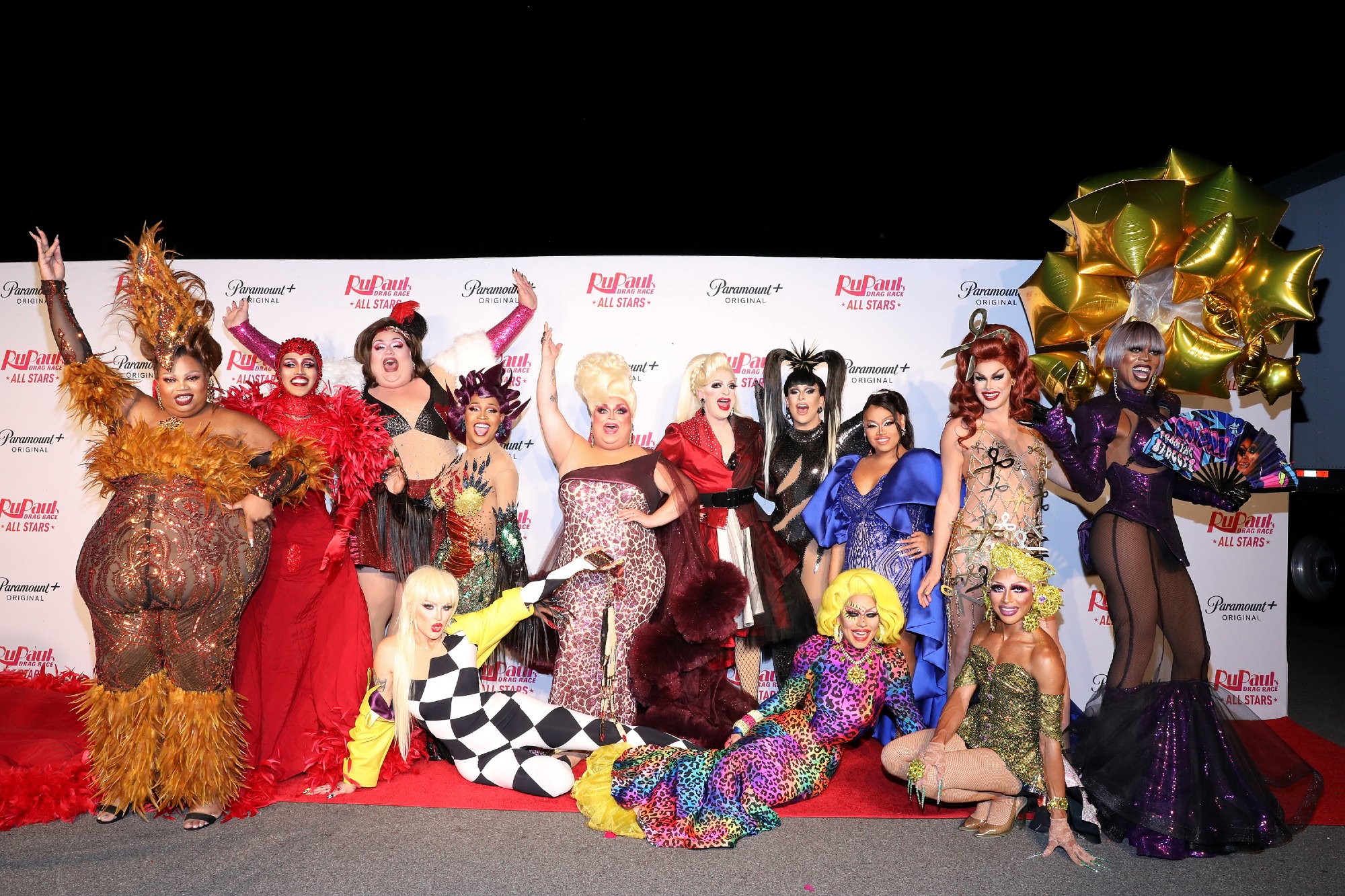 The top four of All Stars 6 was quickly turned back into a top five when the "game within a game" twist brought Eureka! back into the competition. Trinity was understandably shaken by that. She knew that if she didn't win the challenge, the group would be voting her home.
The point system could be used to some queens' advantage when they fall into the bottom. Not having wins can shake a queen's confidence in the competition, but consistently performing well should mean something.
When looking at the top four leading into the finale, Eureka! has the best track record as of episode 11. They placed high five times and their only bottom placement sent them home. They total two points. Ra'Jah O'Hara comes in a close second with one and a half points. Next, Kylie Sonique Love has one point. Finally, Ginger Minj lands in last place with a half of a point. While she has two wins, her track record has been all over the place.
The RuPaul's Drag Race All Stars 6 finale will be on Paramount+ on Sept. 2. Stay tuned to find out who the next queen is to be inducted into the Drag Race Hall of Fame.