'RuPaul's Drag Race' Season 12's Gigi Goode Came Out as Trans-Nonbinary and Spoke On Her Journey
Many fans consider one of the best seasons of RuPaul's Drag Race to be season 12. It often felt like a season of All Stars, rather than a normal season. Gigi Goode impressed the judges and the world with her polished fashion. However, she also contributed a greater sense of representation and inclusion. The queen and model decided to share news about her gender identity and the journey that she's been on thus far.
Gigi Goode came out as gender fluid on 'RuPaul's Drag Race' Season 12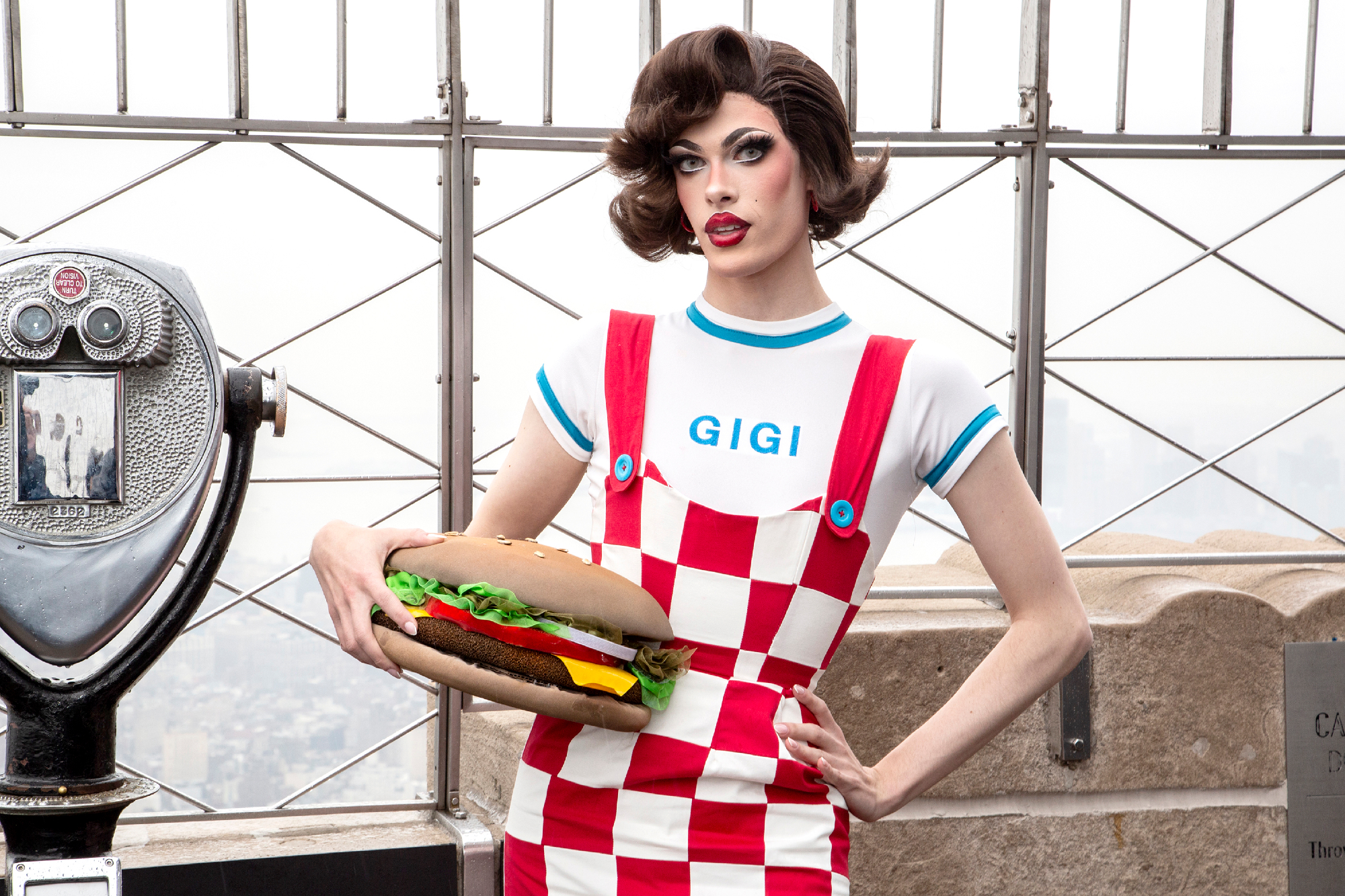 RuPaul's Drag Race Season 12 included Gigi discussing her gender identity on the episode of "Snatch Game." She chose to impersonate Maria the Robot, which initially concerned RuPaul. He pointed out that it could be difficult to make a robot quick and witty, but Gigi managed to succeed and win the challenge.
Gigi noted that she's had a wonderful support system through her family. "I don't think I've ever said this out loud, but I think I'm fluid," Gigi stated. "Sometimes I identify as more male and sometimes I identify as more feminine. I think that I'm both… and I'm neither." This was a big moment on the season that gave audiences a more vulnerable look at the queen.
Gigi Goode openly shares her journey
Gigi shared in an Instagram video that she identifies as trans-nonbinary. She uses she/her pronouns both in and out of drag. Additionally, she noted that she is changing her legal name to Gigi. The conversations started with discussing when she made the decision to pursue hormone replacement therapy. She's still recovering from facial feminization surgery, also known as FFS.
Gigi said: "Almost eight months ago, in January, right at the beginning of the year, I decided to begin the process of hormone replacement therapy, which…. is the process of taking estrogen and testosterone blockers, differing on the person, as a means of bringing in the woman and pushing out the man."
She attributed having an abundance of time alone to feeling comfortable enough to make this decision. The craziness of season 12 didn't provide her with much time to process her self-discovery. "I think, if the world hadn't shut down and I was going on tour, I wouldn't have been able to process it further because of the sheer fact that I had this much time to myself and to my thoughts," she said. "I had a lot of realizations."
Gigi pointed to a television show that aided her in this journey. She continued: "One of those realizations came from watching the show Veneno, which, to some of you may sound lame, but the story and not only the story but the characters and the actresses who played the characters in that show completely opened my mind up to who I am and I guess who I'm supposed to be. To me, that is a trans-nonbinary person."
Gigi explained that the news isn't something that she's been hiding from the world. She wanted to be able to explore this journey without outside influences. Only very close family and friends have been aware of this journey.
The importance of representation
Gigi understands the importance of representation, but knew that she needed to explore this further before putting it out into the world. There have been other trans and nonbinary queens on the show, which is wonderful representation for viewers. Many folks have grown up without ever seeing people in media that are similar to them.
Gigi has previously expressed her interest in returning to the reality television show for All Stars, although that could be a while. Nonetheless, she remains a highly popular queen with a lot to bring to the world. She had the marvelous opportunity in 2020 to walk Rihanna's Savage x Fenty show.
Gigi explained that she may or may not follow up this video with more details about her journey. It's her business and it's up to her if she chooses to share that information publicly.