'RuPaul's Drag Race' Season 13 Winner Symone – 'Don't Let the Smooth Taste Fool You!' Catchphrase Origin
RuPaul's Drag Race Season 13 included a cast of thirteen drag queens, including the first openly transgender male to ever compete on the show named Gottmik. Contestants entered the werk room in assigned groups to deliver their entrance lines and introduce themselves to the world. For the first time, the queens had to lip-sync for their lives right out of the gate. Symone was an early fan favorite, who ultimately snatched the crown. Her infectious personality, stunning runways, and generally strong challenge performances made her one to watch.
The House of Avalon lifted Symone up
On August 25, 2021, RuPaul was a guest host on ABC's Jimmy Kimmel Live. He interviewed the reigning season 13 winner.
Symone moved to Los Angeles, California from Conway, Arkansas. She's a member of the queer art collective group known as the House of Avalon, along with season 12 finalist Gigi Goode. However, Symone acknowledged that the members who are in the actual house are all from Arkansas.
RuPaul talked to Symone about the support that she's received from the House of Avalon and how that led to her success. He said, "Everybody should have a tribe that can help lift them up the way they have you."
Symone came onto RuPaul's Drag Race Season 13 with a wealth of knowledge. However, she acknowledged that the House of Avalon was a great support system. "They have done that for me," the season 13 winner asserted. "I knew a little bit of 'something something.' I didn't come in just ball-headed without a little bit knowledge, a little something. But, they definitely topped me off, that's for sure."
However, that support goes deeper than sharing knowledge. Symone continued: "We found each other back home and we all kind of had the same vision that we love art, we love pop culture, we love drag, hey! And we love each other, and we ride for each other, and we saw it in each other."
Symone's iconic 'RuPaul's Drag Race' catchphrase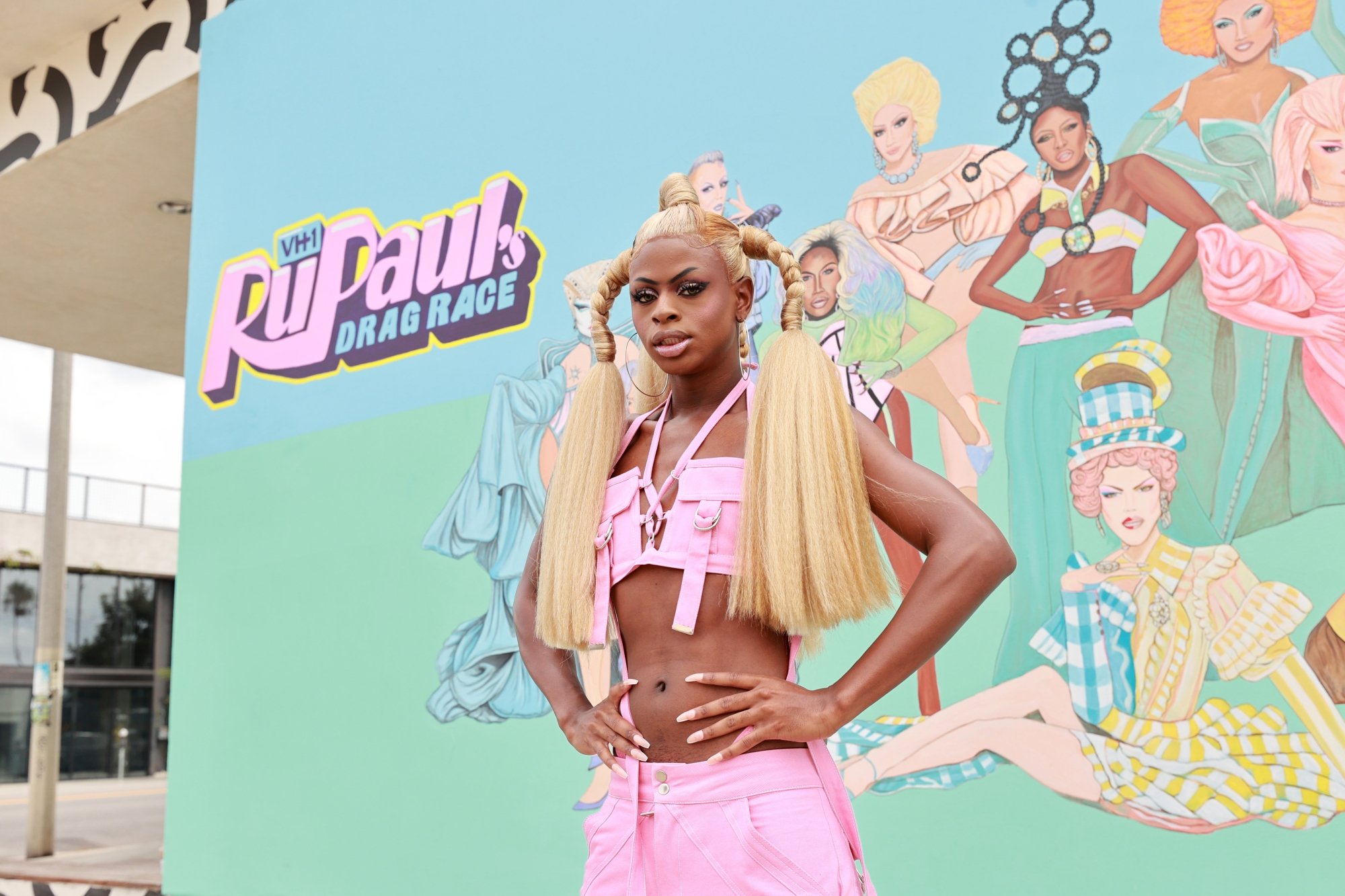 When Symone entered the werk room for the first time, she was wearing a collage of polaroid photos of herself. Her entrance line is, "Don't let the smooth taste fool you, baby!," which she said with a smile. Symone's iconic catchphrase was once again repeated when she was announced as the winner in the season 13 finale.
Some viewers have pondered, how did Symone get her catchphrase? RuPaul similarly asked the question. Symone explained that it actually came from a commercial, which felt fitting to her drag.
Symone responded: "Well, it is actually from a malt liquor commercial that was from the 1980s from Fred Williamson. And he said, 'Don't let the smooth taste fool you.' And I said, 'Liquor and a saying. That's me!' I said, 'That sounds like me, don't it?' So, I stole it."
"You've got that 'it' factor"
Symone is an expert when it comes to branding. She tied for the win with Rosé in the advertising challenge with her soda called Sweet Toof. She became known for her wordplay over the course of the challenges throughout season 13.
RuPaul didn't shy away from talking about immediately seeing the potential in Symone. He stated, "Even in your audition reel, I said, 'Ooo, that one right there.' Your audition was one that I watched several times, because you've got that 'it' factor."
Symone has charmed the world with her personality, stunning style, and art that has a meaningful message. She has a firm understanding of her style and her brand, which translates to the iconic catchphrase.