'RuPaul's Drag Race: Untucked' Season 14 Episode 2 Recap – Maddy Morphosis Talks 'Million Ways to Be Queer, Only 1 Way to Be Straight'
'RuPaul's Drag Race: Untucked' Season 14 Episode 2 features lots of tears Daya Betty, DeJa Skye, and Lady Camden. Maddy Morphosis opens up as the first straight, cisgender male queen.
RuPaul's Drag Race Season 14 is a split premiere with each episode introducing 7 new queens, respectively. The contestants on the first episode of RuPaul's Drag Race: Untucked Season 14 talked about the competition and more personal topics. Episode 2 dug deep into childhood and Maddy Morphosis' upbringing as a straight-identified drag queen.
[Spoiler alert: This article contains spoilers from RuPaul's Drag Race Season 14.]
'RuPaul's Drag Race: Untucked' Season 14 queens make the rounds in episode 2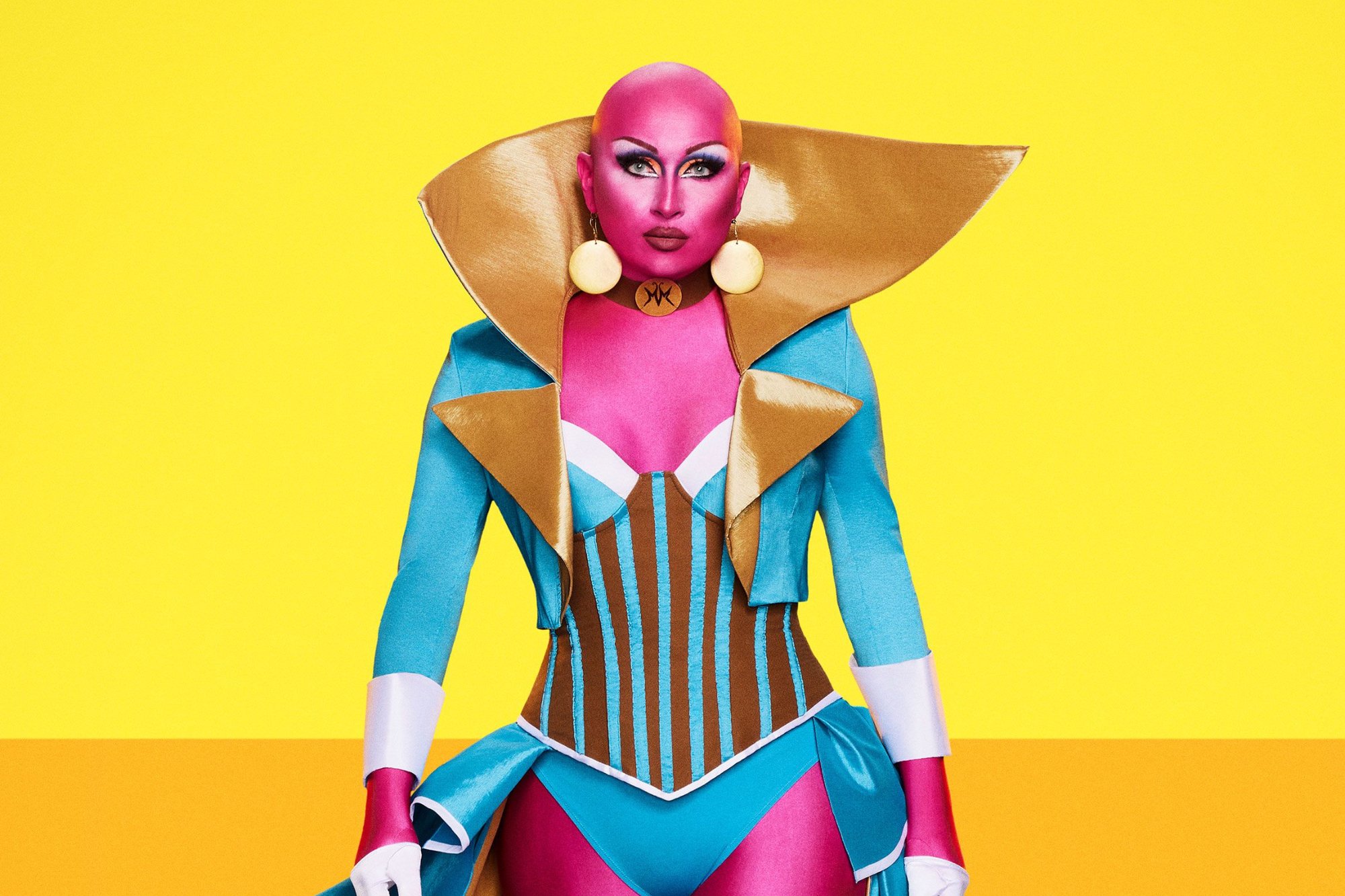 RuPaul's Drag Race: Untucked Season 14 Episode 2 begins with the queens making their rounds to talk about how each of them feels after their critiques. Angeria Paris VanMicheals and Jorgeous both earned high marks. Jasmine Kennedy and Lady Camden landed safe, while Maddy felt terrified that she could be lip-syncing. DeJa Skye and Daya Betty knew that they were in danger.
Jorgeous fittingly expressed how she felt at the top of the world. Meanwhile, Daya got emotional and talked about how she doesn't come from money. The emotional tidal wave hit DeJa next. She felt that she disappointed RuPaul after a highly flattering walk-through visit during the episode.
Lady Camden jumped into the conversation to lift DeJa up. She told her fellow queen that people will fall in love with her. Additionally, DeJa should push herself, but never tear herself down in the process.
Lady Camden and Jasmine Kennedy talk childhood
Lady Camden pulled out her impressive ballet dancing skills for the talent show. RuPaul's Drag Race: Untucked showed another side of Lady Camden. She expressed how she feels guarded. Her dancing background could be a contributor to this. Angeria interjected to inform her that she will need to let down those walls during this competition.
Next, Lady Camden talked about her childhood. She dipped into her feminine side at a young age while playing at home. Daya returned the positivity, telling her that younger Lady Camden would be so proud to see how far she has come.
Jasmine wasn't expecting to get so emotional during the first episode. She opened up about growing up not feeling like she could be herself. Jasmine expressed feeling like everything she did was wrong, like she had to put on a facade.
'RuPaul's Drag Race: Untucked' explores Maddy Morphosis as the show's first straight, cisgender male queen
RuPaul's Drag Race: Untucked Season 14 includes the first-ever straight, cisgender male queen on the series with Maddy. Naturally, her fellow queens ultimately wanted to learn more about her. However, they didn't get to that until toward the end of the episode.
Maddy talked about being nervous to leave her home with makeup on to go to a gig. This isn't the first time a queen expressed that sentiment on the show, but this time it comes with another perspective. She said that doing drag as a straight, cisgender male opened her eyes to further understanding the LGBTQ experience.
Maddy concluded RuPaul's Drag Race: Untucked Season 14 Episode 2 talking about society's expectations. She grew up hearing that there are "a million ways to be queer," but that society dictates that there's only one way to be straight. Maddy's fellow queens applauded this notion of differing expectations based on sexual orientation.
Maddy wants to represent straight folks who want to do things that don't fit in with society's expectations of a straight person.