Ryan Gosling Fans Criticize 'Unattractive' Transformation as Ken in 'Barbie'
Actor Ryan Gosling is officially bringing Ken to life in the live-action Barbie movie. Many of his admirers were excited to see how he would pull off the look, but others are tired of him starring as the "conventionally attractive" man. The world finally has its first look at Gosling as Ken and many of his fans aren't very pleased with the transformation.
Ryan Gosling plays Ken in Greta Gerwig's 'Barbie'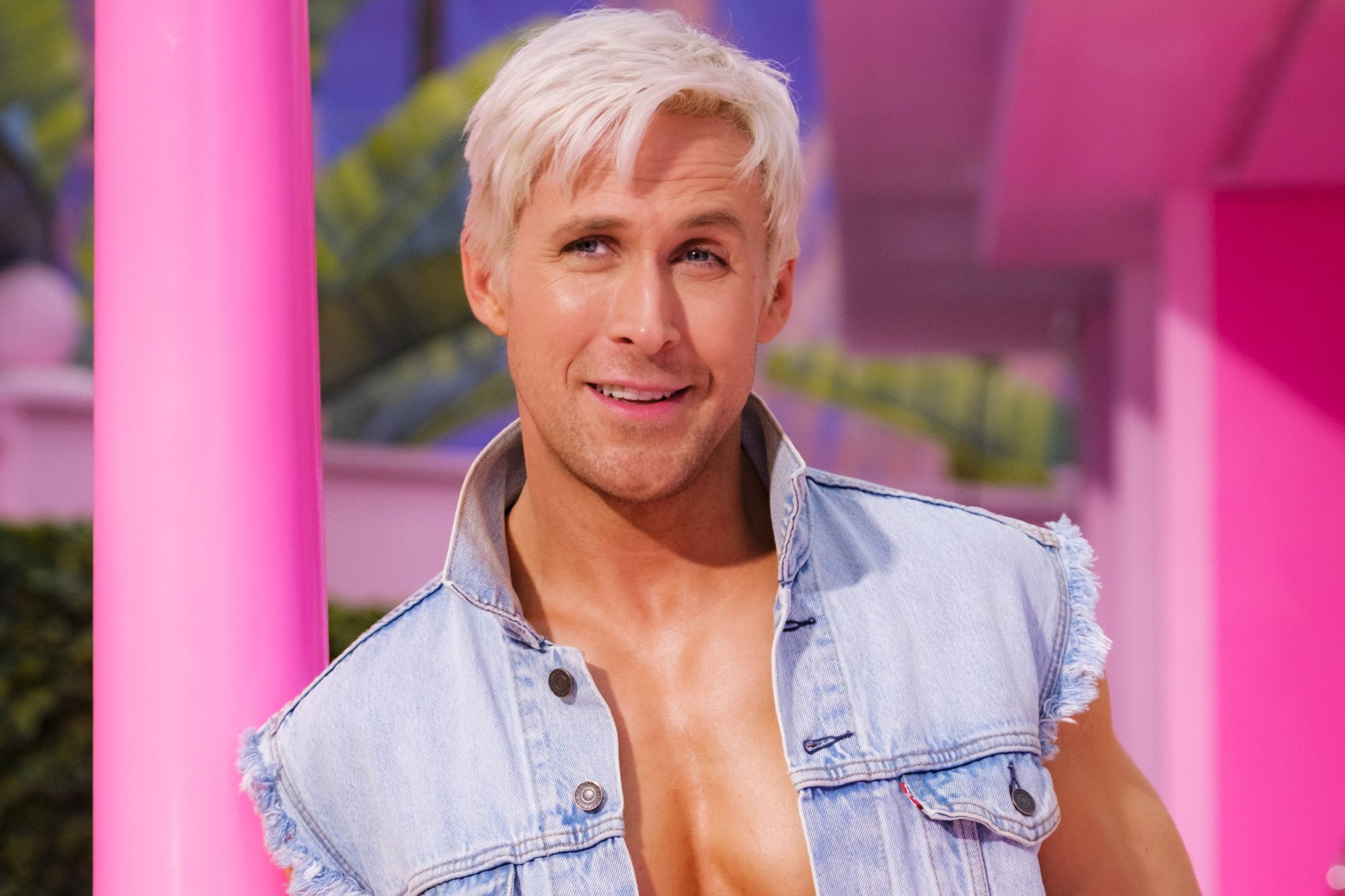 Barbie is Greta Gerwig's romantic comedy that is based on Mattel's famous toy line. Some audiences initially questioned the decision to bring the toys to a live-action movie, but the Lady Bird filmmaker's involvement instantly raised some eyebrows. Bombshell actor Margot Robbie joined the cast as the title character, drawing even more attention.
A later announcement revealed that Gosling would play Ken in Barbie. The cast also includes America Ferrera, Simu Liu, Kate McKinnon, Alexandra Shipp, among other recognizable faces. However, audiences have a firm idea of how these main characters should look, so a lot relies on their transformation.
Ryan Gosling fans criticize his transformation into Ken
Warner Bros. Entertainment released the first look at Gosling in the role of Ken in Barbie. Some fans are drooling over the skin tease revealed in the image. However, many other fans aren't very satisfied with his transformation into the iconic character.
One tweet specifically asked: "How did they make Ryan Goslin look unattractive for a Barbie movie? How is this possible?"
Several folks thought that the platinum blonde hair makes him look like Freddie Prinze Jr. as Fred in the Scooby-Doo live-action movie.
Others brought stereotypes into their opinions, referring to Gosling taking a few years of a break to return to play a gay version of Ken. They're making the association as a result of stereotypes based on the dyed platinum blonde hair, skin tan, and the pink-filled background.
However, this is only a first look and the world has yet to see him in action. A teaser or trailer will give audiences a better look of how Gosling's transformation into Ken actually looks in the upcoming Barbie.
'Barbie' will include more than one Ken
Similar to the toy line, it turns out that Gerwig is actually including more than one version of Barbie and Ken in Barbie, including Gosling and Robbie. However, Shang-Chi and the Legend of the Ten Rings actor Liu and Ncuti Gatwa will also star as the legendary male toy. The world has yet to get a glimpse at how they will exactly look. It's clear that Gosling's look won't be the only way that the film will identify with the toy.
Warner Bros. continues to build anticipation and build conversation around Barbie. The film is scheduled to hit theaters on July 21, 2023, so it's still quite a bit farther out. Nevertheless, audiences can't stop talking about the transformations, such as Gosling as Ken. Only time will tell how they feel about the finished product.
RELATED: Simu Liu's Agent Was Willing to Risk His Career Recommending Him 'Barbie'