Ryan Murphy on the 'Personal' Mistake He Made With 'Glee' Season 1; 'I Would Literally Hit the Roof'
It's been over five years since Glee finished and the memes about the series still roll in on TikTok, especially with how some jokes and scenes aged. And with how the internet seems to hate on Matthew Morrison's Will Schuester often, too.  
But looking back at the first season, Ryan Murphy did note how it was the "best" and "worst" time in his life, mostly because he didn't separate work and pleasure from the getgo. 
Ryan Murphy created 'Glee' in 2009 and it ran for six seasons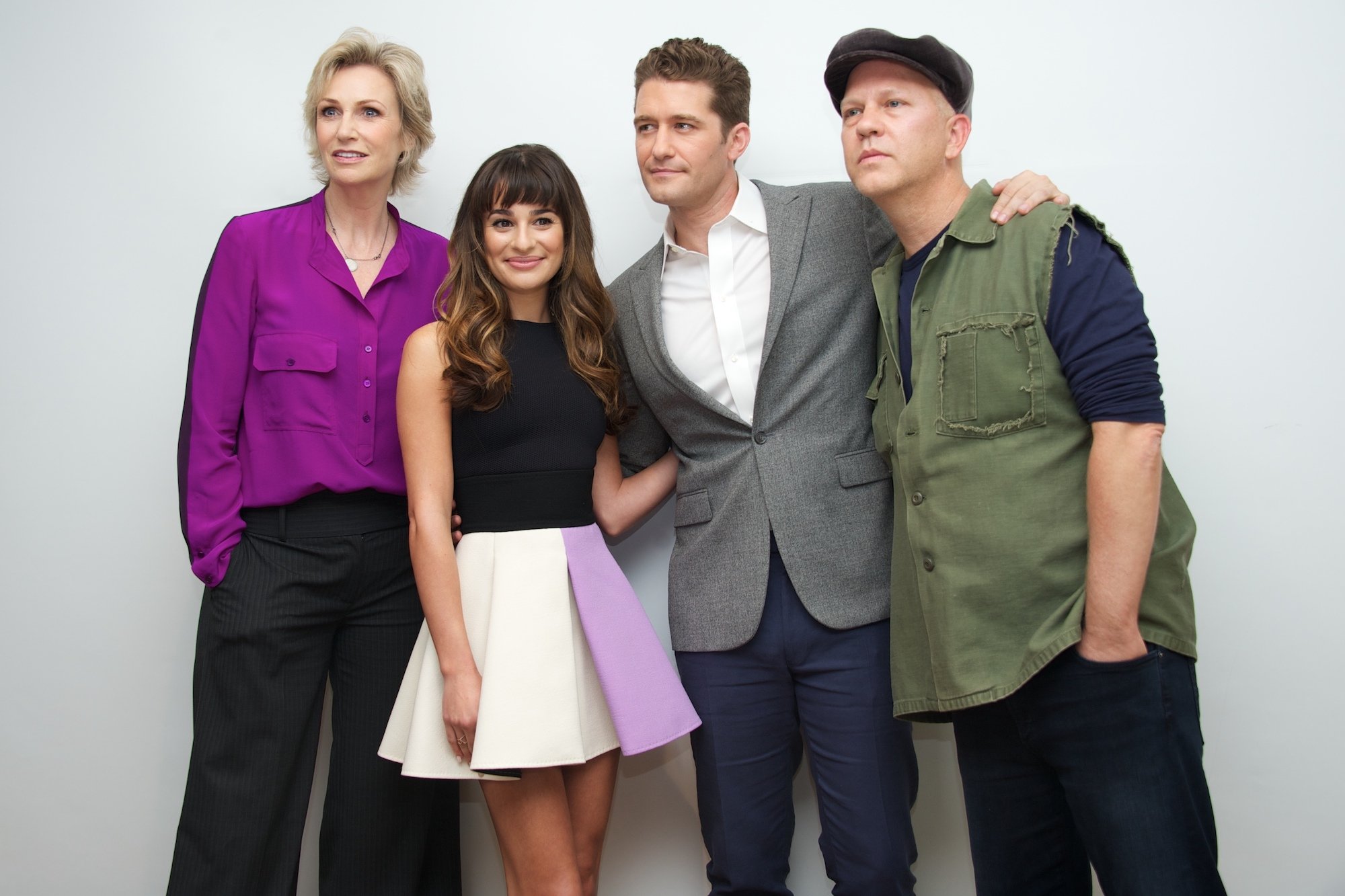 Glee premiered in May of 2009 on Fox and was created by Ryan Murphy, Brad Falchuk, and Ian Brennan. It focused on a Glee club in Lima, OH, which of course opened up a lot of jokes about middle America. It was zany and had several musical numbers per episode, which wasn't something that was successful on TV at the time. 
But Glee certainly was. From award show nominations to tours and even a movie, Glee was a massive phenomenon for its time. The songs were on the Billboard charts often, and its hard to think of the show without thinking about its rendition of certain songs, specifically Journey's "Don't Stop Believin.'"
It ran for six seasons, ending in 2015. After the core cast splintered off in Season 4 following graduation from high school in Season 3's finale, things changed quite a bit. And the final two seasons just weren't the same with the new kids never really getting the footing within the show that the original New Directions had. 
Murphy made the mistake of being way too 'personal' with the cast of 'Glee'
With that said, there really wasn't anything like the first few seasons. And Murphy can attest to the fact that the behind-the-scenes culture was also not the healthiest. He told Entertainment Weekly in 2016 that "it was the best time" in his life as well as "the worst." Why? Well, while all of those rumors about fueds might not have been true, some were. 
"There was a lot of infighting. There was a lot of people sleeping together and breaking up. It was good training for being a parent, I'll tell you that much," Murpy said. "But I also made a mistake: We all got too personal."
Murphy shared that he and the cast loved the show very much and loved creating it and would go "out to dinner" often, hanging out often as well, and that mix of work and play just blurred too many lines. Making it all a bit too messy. 
"We were always together, so there was no delineation between who was the boss and who was the employee," Murphy shared. "And we were all so close that finally when something would happen, it would be so personal to me that I would literally hit the roof."
But he still stayed close, and was there for Lea Michele when Cory Monteith died
It seemed like he figured it out to a certain extent, though. Although he still stayed close with many of the actors. And he shared in 2016 that during that time was when he first became aware of Monteith's past with addiction. He was also reportedly one of the people who helped him get back into rehab. 
Monteith, who starred as Finn Hudson on the show, died of an overdose in 2013 and was dating costar Lea Michele at the time. She played Rachel Berry. Murphy told Entertainment Weekly that one of the last things Monteith told him before he died was thanking him for helping him get better. He said losing Monteith was was like "losing a child."
Glee continued on after, and had an episode dedicated to its "Quarterback," and Michele told the publication that Murphy was there for her every step of the way. 
"He completely cared for me," Michele said. "He made sure I was okay every single day, whether it was coming over to his house and having dinner prepared for me, or making sure I was okay at work… His heart is bigger than I think he knows what to do with sometimes."
The cast came together, and even though Glee is over, Murphy said he was still friends with a lot of the cast in 2016. And looking at some of his recent projects, he still works with some of them now, too.