Sadie Sink Went Vegan After a Famous Co-Star Convinced Her It's 'Totally Doable'
Sadie Sink has made headlines these days, with many fans applauding the young actor's talent thanks to her star turn as Max Mayfield in Stranger Things. Sink has been in the entertainment industry since she was a child and has flexed her acting chops in everything from horror films to Broadway shows. With the second volume of Stranger Things Season 4 set to drop on Netflix on July 1, pop culture enthusiasts are eager to discover even more about the up-and-comer. Sink is determined and focused in every aspect of her life, including her vegan diet.
What did Sadie Sink say about going vegan?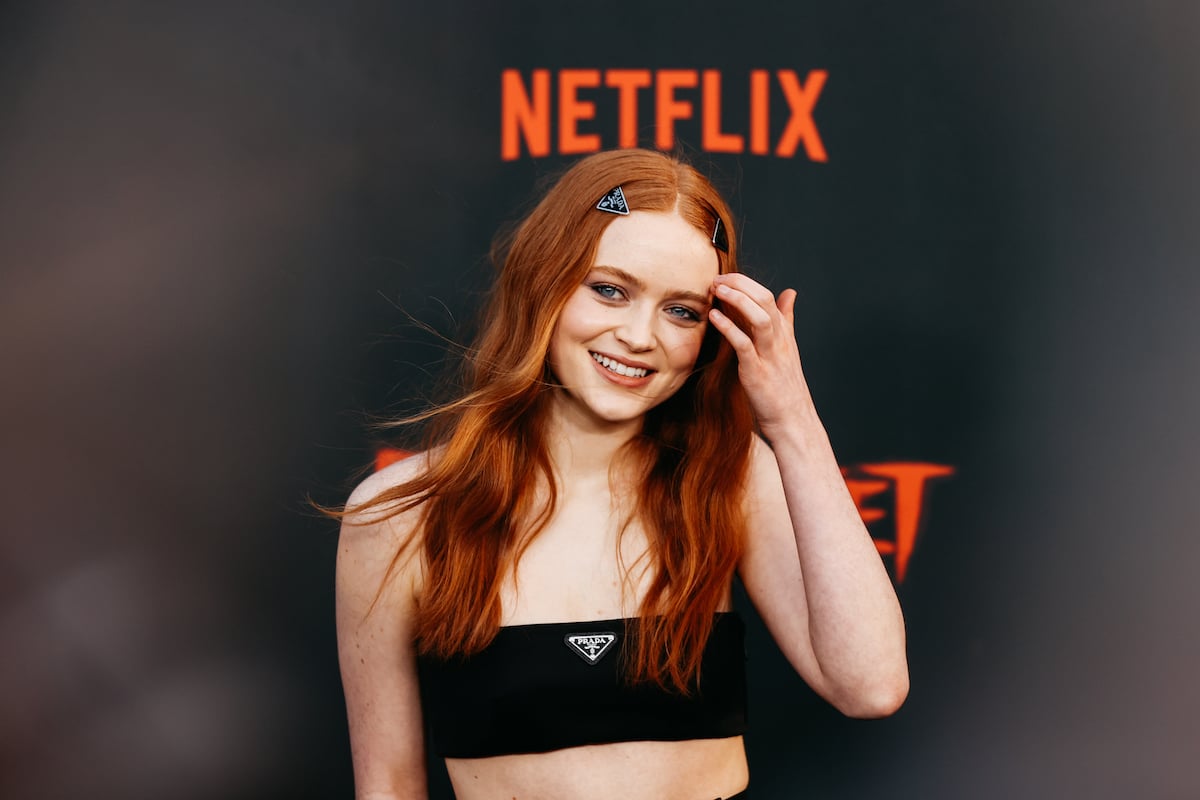 For the past few years, Sadie Sink has been a hot topic thanks to her role in Stranger Things. However, just before she shot to stardom, Sink acted in the 2017 film The Glass Castle opposite big-name performers Woody Harrelson and Brie Larson. Harrelson made a significant impact on Sink's life, inspiring the young actor to become vegan.
"He's a very passionate vegan, and his entire family is vegan as well," Sink told Glamour last year. "So by spending time with them, I was able to learn that a vegan lifestyle is totally doable, and it's not as hard as it may seem."
However, Sink wasn't a stranger to a meatless lifestyle, having followed a vegetarian diet. But after Harrelson opened her eyes to the benefits of a vegan lifestyle (and the realities of the dairy and egg industries), Sink decided to go vegan.
Sadie Sink likes to wear vegan clothing whenever possible
After about six years of living as a vegan, Sadie Sink has learned to love some staple meals and dishes. According to Live Kindly, her favorite vegan meals include spinach lasagna and butternut squash. Not only does Sink love ordering these things at restaurants, but she has also learned to make them at home for family members. 
The actor also strongly believes in wearing vegan clothing and speaking out on behalf of vegan causes. Sink said she initially struggled to find vegan clothes that worked for her.
"I had to look at lists of what materials contain animal-based materials inside of the clothing items," she told Elle in 2018. "But, yeah … just watch out for that, and again, there's a lot of vegan options out there, like more than you think."
The 'Stranger Things' actor opened up about health and body confidence
Life in the spotlight isn't easy, but Sadie Sink has surrounded herself with a great support system of friends and family who encourage her when things get tough. She's also been open about the confidence she derives from her work.
"Confidence is something that always goes up and down. There are times when you're feeling really confident and other times where you're a little more insecure," she revealed in a June 2022 Glamour interview. "For me, playing Max, who is such an outspoken and bold character, has really helped build my own confidence up."
The actor admitted she faced self-doubt throughout middle school and high school. But as she has matured, she has become more "empowered."
Undoubtedly, Sadie Sink's vegan lifestyle, strong work ethic, and dedication to her craft will take her far.
RELATED: How 'Stranger Things' Decided Max's Favorite Song Would Be 'Running Up That Hill'