Sam Elliott Said Taylor Sheridan's Part for Him in 'Yellowstone' 'Didn't Speak' to Him
Sam Elliott joined the cast of '1883' after Taylor Sheridan first offered him a role in 'Yellowstone.' Here's what Elliott said about the 'Yellowstone' role.
Sam Elliott is a staple in the 1883 cast. Fans meet Shea Brennan at the very beginning of the Dutton family's journey, and he helps Margaret, James, and Elsa Dutton — as well as the immigrants — make their way across the Great Plains. Elliott is the perfect actor to play Shea, but before taking the role, Taylor Sheridan offered him another spot in Yellowstone. Here's what he said about the Yellowstone role.
Sam Elliott joined the '1883' cast after turning down a spot in 'Yellowstone'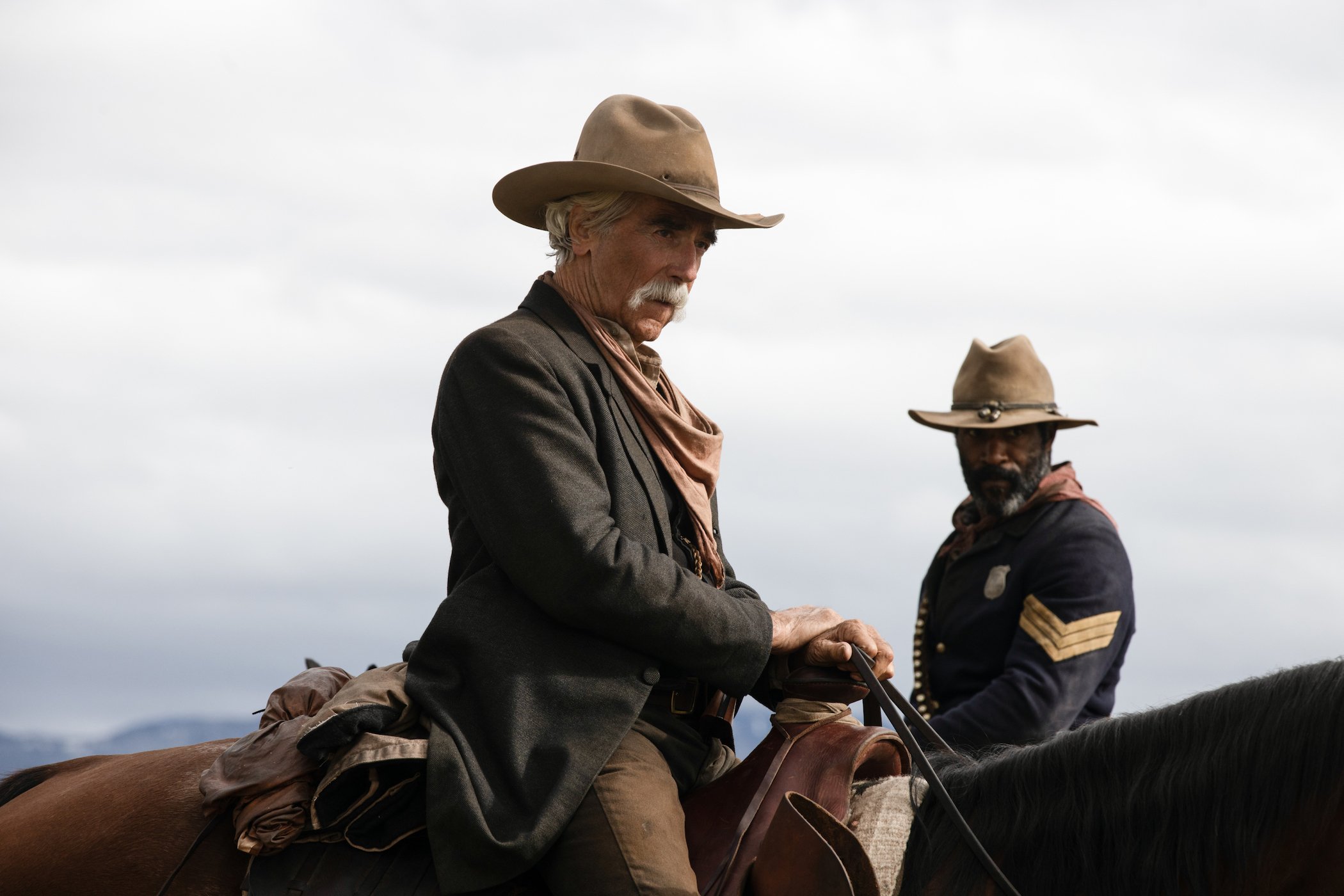 Sam Elliott seems perfectly suited for the 1883 cast. His character, Shea Brennan, goes through incredible loss at the beginning of the series. In the first episode, viewers see how his daughter and his wife died of smallpox. He then burned his house down and sobbed over the loss before moving forward with the Dutton family and the immigrants in the hopes of settling in Oregon.
"He has a responsibility he feels to them, [but it's also] a place maybe that he kind of hides and gives him some strength," Elliott told Esquire about his character. "So, it's a complex character. A fun character to play. That fact that he'll cry over losing immigrants on the road for whatever reason, and the fact that he shoots some guy in the head for stealing somebody's bacon? He's a complex guy."
Sam Elliott said the part Taylor Sheridan offered him in 'Yellowstone' 'didn't speak' to him
Before getting the opportunity to join the 1883 cast, Taylor Sheridan offered Sam Elliott the opportunity to appear in Yellowstone. But Elliott decided the part wasn't for him.
"It wasn't a big deal turning a role down in Yellowstone," Elliott told Today. "It was a thing that Taylor really kind of talked about more than anything else with me and it just didn't speak to me and it wasn't any big deal, it was a very small part. It came at a time when I was busy and had other things doing. But, Taylor said that one of these days we'll work together, and he came back to me with 1883, and there was no turning this part down."
Elliott truly loves the script for 1883. This also influenced his decision to join the cast. "At some point, I made the conscious decision, if I wanted to have a career or tried to do good work and good work for me has always been born on the page, so it's always about the script," he told The Official Yellowstone Podcast, according to Express.co.uk.
Will Shea Brennan appear in '1883' Season 2?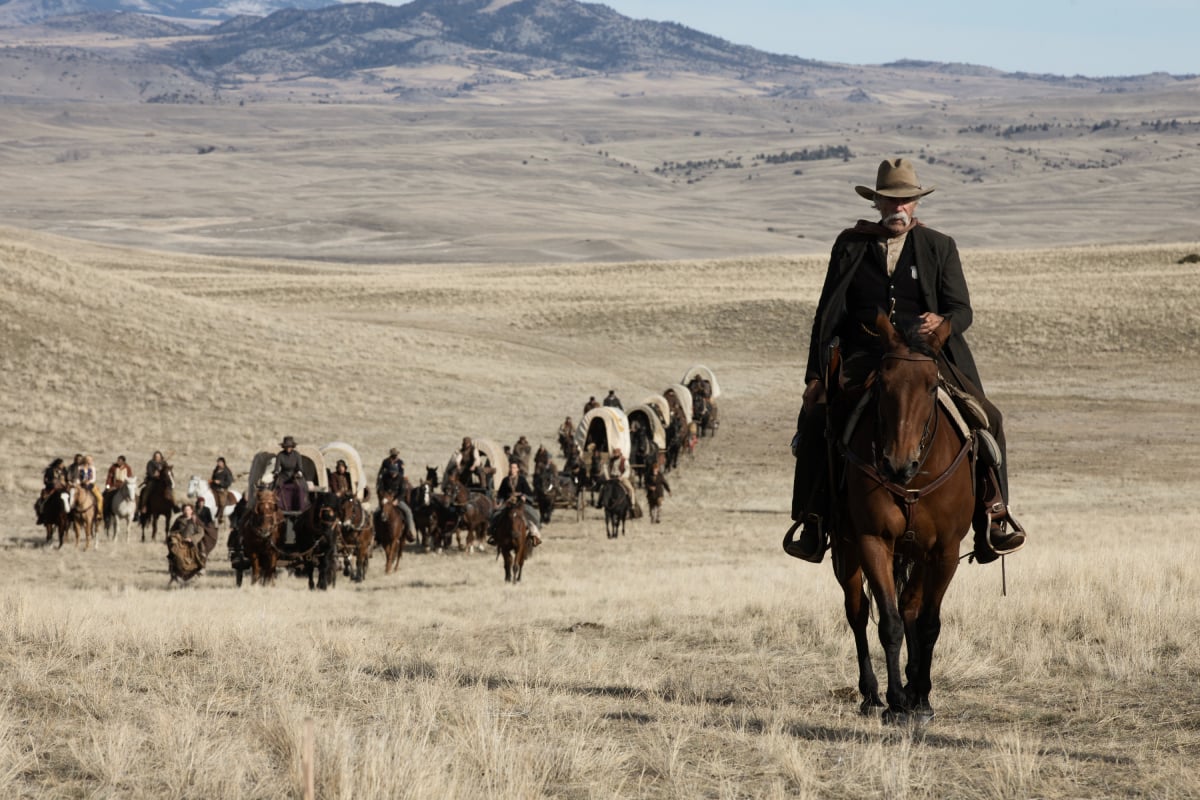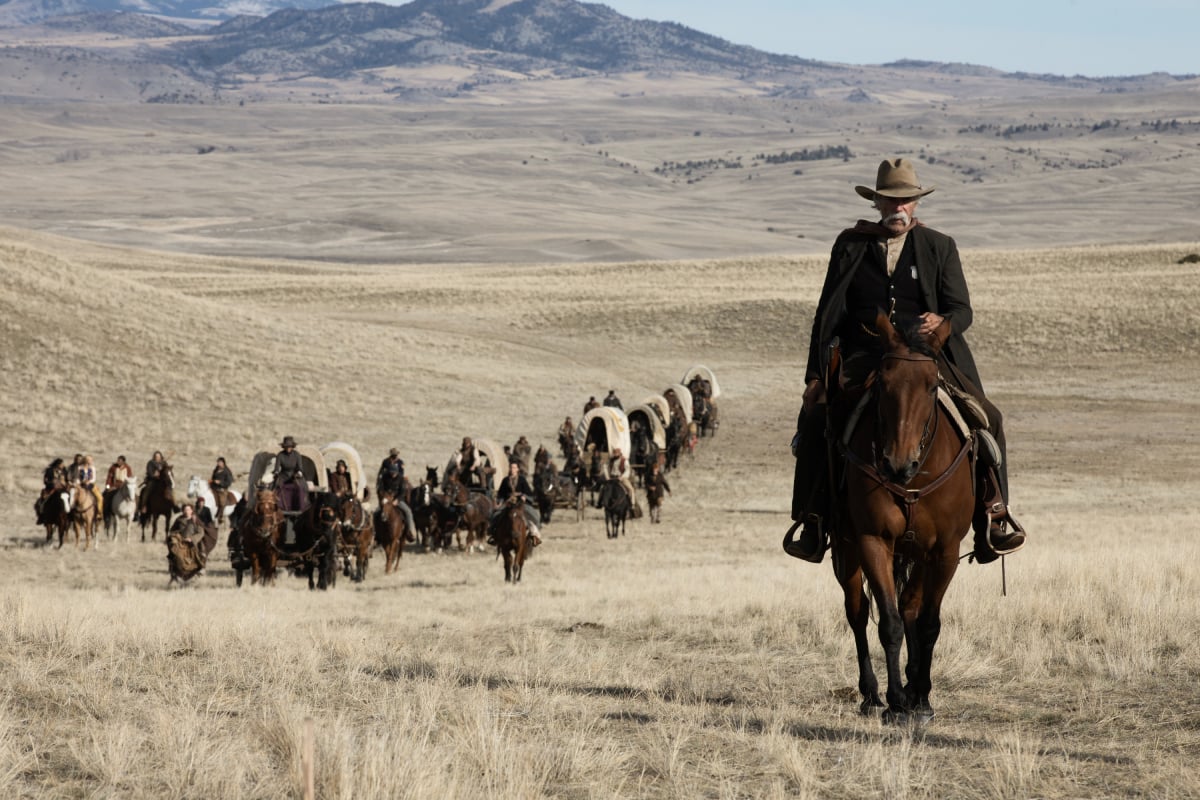 Some fans worry Shea Brennan dies in 1883 Episode 10 — the finale episode of the first season. So, will Sam Elliott reprise his role in 1883 Season 2? Or will his part end with the first season?
Production hasn't made any 1883 Season 2 cast announcements just yet. But Elliott might've hinted his character makes it all the way to Oregon and lives. "He's going to the Oregon coast, and that's where we finish this thing," he told Esquire. "That's where our last days of production are. We're going to be on the Oregon coast to shoot just a small portion of it."
That doesn't necessarily mean the Duttons make it all the way to Oregon, though. We'll have to wait and see what happens in the 1883 season finale.
Check out Showbiz Cheat Sheet on Facebook!