Sam Heughan Has a New TV Show, but Don't Worry — He's Not Leaving 'Outlander'
The list of Sam Heughan TV shows just got longer. The Outlander star will be part of a new crime thriller for British network Channel 4. And his cast members include stars from Loki, Bridgerton, and more. Heughan announced the exciting news on Twitter on Sept. 29. But dinna fash, Outlander fans. This doesn't mean anything bad for Outlander and the beloved Jamie Fraser.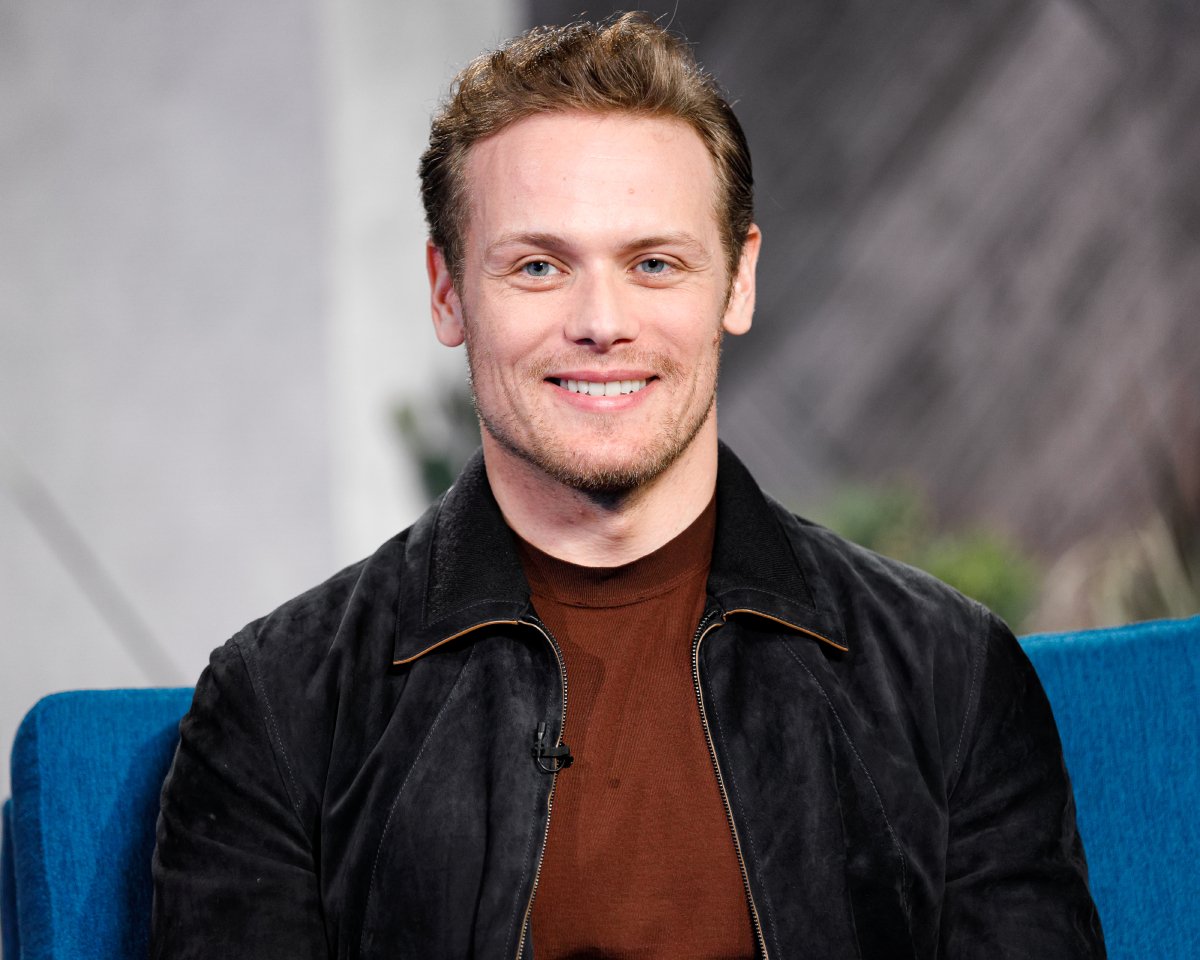 What new show is Sam Heughan in?
Heughan has been cast in the eight-part Channel 4 series Suspect. The title is subject to change. Suspect will star James Nesbitt as longtime detective Danny Frater. According to Independent, Frater will arrive at a hospital mortuary for a routine work visit only to discover the death he's investigating is that of his estranged daughter's. Her apparent cause of death is suicide, but Frater doesn't believe it. He then goes on a mission to uncover the truth of his daughter's death and will meet many people from her life along the way.
The daughter, Christina Frater, will be played by Imogen King. Heughan will play Christina's godfather, Ryan. Other cast members include Loki's Richard E. Grant as Christina's mentor, Bridgerton's Lord Featherington actor Ben Miller as Frater's boss, and Anne-Marie Duff from the United Kingdom's Shameless series as Christina's mother. Joely Richardson will also star as the pathologist who examines Christina's corpse. Niamh Algar, Antonia Thomas, and Sacha Dhawan will also appear in the series.
"Each episode of Suspect is an intensely theatrical double-hander," Nesbitt said. "A psychological battle of wits between Danny and another character who may know something about his daughter's untimely death. And I really can't wait to lock horns with my fellow cast members and to lead this incredible array of acting talent."
Caitriona Balfe celebrated Sam Heughan's new TV show
Heughan tweeted the news about his new show on Sept. 29.
"Excited to be part of this stellar cast!" he said. "What a production!"
And he isn't the only one celebrating. Outlander co-star Caitriona Balfe shared her excitement over her scene partner's new job.
"Whooohooo congratulations!!!!" Balfe tweeted. Balfe took on an exciting new role recently as well. She stars in Kenneth Branagh's Belfast, which is already getting Oscar buzz.
So, what does this mean for Outlander? According to Independent, Suspect will start filming this fall. Outlander Season 6 wrapped filming in June 2021 and will air in early 2022 (February, to be exact, according to Heughan). Outlander Season 7 hasn't started production yet. This gives Heughan time to work on other things.
The Outlander cast work on other projects all the time. In fact, Jenny and Ian Murray actors Laura Donnelly and Steven Cree have gotten so much work after Outlander that it's been "impossible" to get them back on the show. But it's highly doubtful that would ever be the case with Outlander's leads. Jamie and Claire aren't going anywhere.