Sam Hunt Opens Up About the Importance of Honesty Following His Arrest
Sam Hunt is one of country music's biggest stars, a singer/songwriter who has worked with celebs like Keith Urban and Kenny Chesney. Hunt's 2017 hit, "Body Like a Back Road," has become an industry standard, and he is well known for his habit of utilizing different musical styles for his songs. Hunt has been the subject of some controversy over the years, and although his 2019 arrest might have caused some artists to take pause, Hunt recently admitted that the experience taught him a lot about transparency.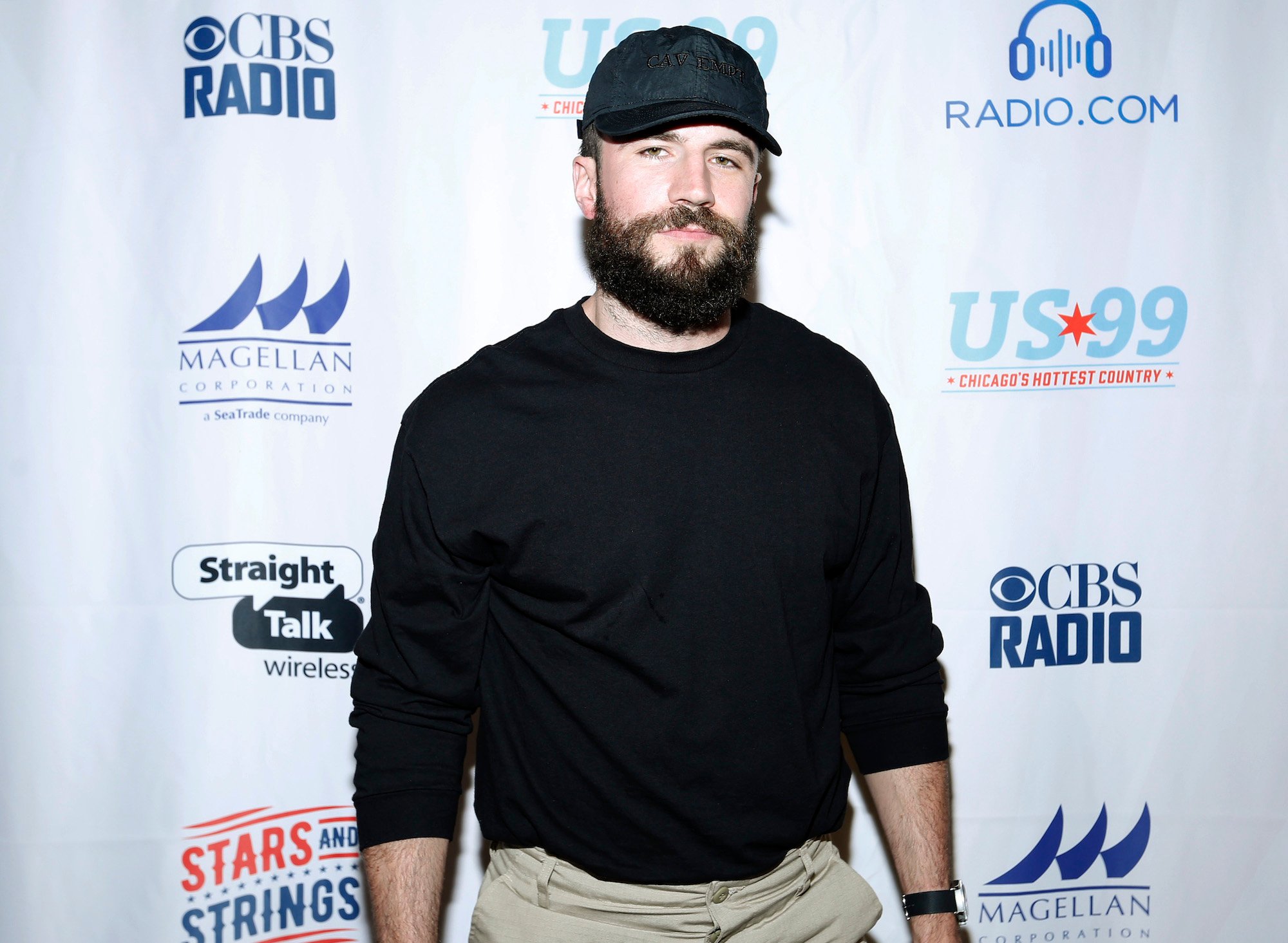 Sam Hunt began his career as a songwriter 
Sam Hunt was born in Georgia in 1984. Hunt was interested in sports as a child and played football for many years in high school before getting involved in his university's football team. After graduating from college in 2007, Hunt tried out for the Kansas City Chiefs but unfortunately, he did not make the cut. Rather than allow himself to get discouraged, Hunt turned to his next love — songwriting. He moved to Nashville and began writing songs for artists like Kenny Chesney.
Hunt quickly made a name for himself in the Nashville music community, and the song "Come Over," that he co-wrote for Kenny Chesney in 2012, did a lot to advance his career. By late 2014, Hunt was releasing his own songs, and he began promoting them through a series of highly successful concert tours. His 2017 hit, "Body Like a Back Road" became his most popular song to date, beloved by fans all over the world. 
Sam Hunt was arrested in 2019
In 2019, Sam Hunt's career came to a temporary halt when he was arrested in November and charged with a DUI. People reports that Hunt's blood alcohol content was .173 at the time he was operating the vehicle. Additionally, he was found to be driving with an open container in his vehicle. While such incidents have destroyed some artist's careers, Hunt didn't allow the setback to derail him for too long, and within months of his arrest, he announced a new album as well as a new concert tour.
The concert tour, set for the summer of 2020, was canceled due to the coronavirus (COVID-19) pandemic. Still, Hunt has soldiered on, remaining a force to be reckoned with in the country music industry. Recently, Hunt opened up about the experience of receiving his DUI and why he wants to remain transparent with his fans. 
What did Sam Hunt recently say about the importance of honesty?
In a July interview with Hits Daily Double, Sam Hunt talked about the importance of being truthful – both with his fans as well as himself. "Honesty is such an important part of this music," Hunt stated, referencing his new album, Southside. "My fans, I think, were drawn to songs that were vulnerable, that showed what was underneath. "I owe it to them to stay that way." 
Hunt also talked about his DUI and the unique way that he decided to handle it. "It happened. People in my camp were talking about suppressing it, but why would I be afraid to talk about it? If it happens, it's true. I put myself in a position by being out, seeing friends at a show, leaving my phone in an Uber," he said, according to Taste of Country. "We'd Uber'd all night, then went back to a friend's house, had some pizza. I fell asleep on the couch, woke up groggy. I should've been more conscious, but I wasn't. So I take responsibility." It is Hunt's truthfulness that has kept him such a favorite with fans, and it is his transparency that will likely continue to keep him at the top of the charts.