'Sanditon' Season 2 Begins Production: Which Cast Members Are Returning (and Who Won't Be Back)?
Production is underway on 'Sanditon' Season 2, PBS has announced. Many original cast members will return after the show's surprise renewal, but a few names are missing from the current cast list. Several new characters will also be introduced in season 2, including new love interests for Charlotte Heywood (Rose Williams).
Get out your bonnets. Production on Sanditon Season 2 is underway, PBS has announced. Cameras are rolling on the upcoming season of the period drama following the show's surprise renewal in May 2021, more than a year after the first season aired in the U.S. 
Many original 'Sanditon' cast members will return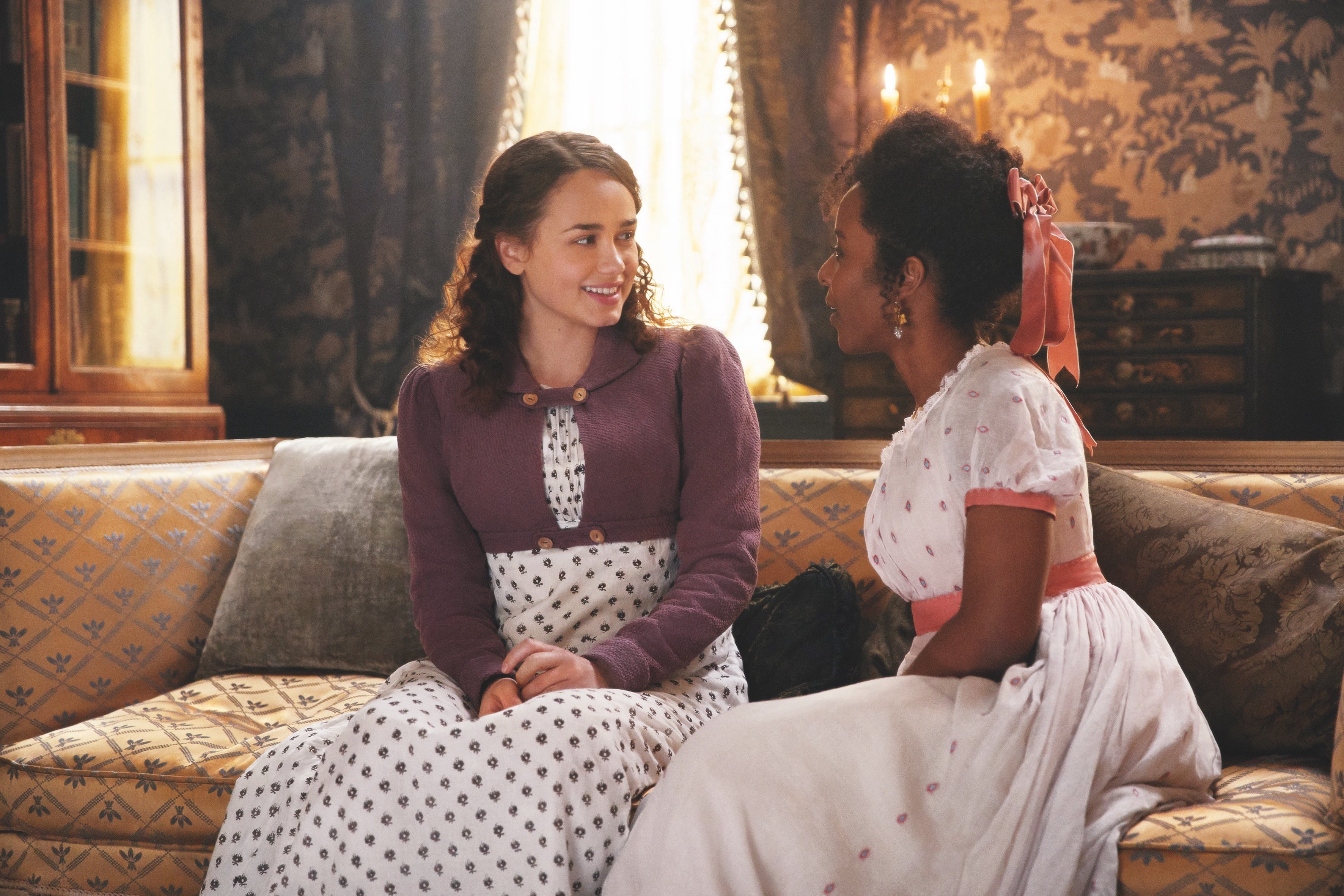 PBS has also revealed additional details about which cast members will return for the new season. We already knew that series star Rose Williams would be back as Charlotte Heywood, the young woman who visits an up-and-coming seaside resort and clashes — and then falls for — the younger brother of her host. Now, we've learned that many other familiar faces will also appear in the new episodes. 
Returning cast members include Kate Ashfield and Love Actually's Kris Marshall as Mary and Tom Parker, the couple who've invited Charlotte to live with them in Sanditon, as well as Turlough Covery as Tom's brother Arthur. 
Jack Fox and Charlotte Spencer reprise their roles as the scheming Edward Denham and his step-sister Esther. Anne Reid also returns as their wealthy aunt, the imperious Lady Denham.
Crystal Clarke will be back as Georgiana Lambe, an heiress from the West Indies, and it seems like she'll be taking on a bigger role next season. According to PBS, the new episodes will see her working to forge her own identity while also getting "up to mischief in the name of love." 
Other returning Sanditon cast members include Lily Sacofsky as Clara Brereton, Kevin Eldon as Mr. Hankins, and Adrian Scarborough as Dr. Fuchs. 
Some major characters from 'Sanditon' Season 1 are missing 
Sanditon Season 2 will feature many familiar characters, as well as a few new ones. But at least one fan-favorite character won't return, and several others aren't mentioned in PBS's latest casting announcement. 
Shortly after Sanditon was renewed, Theo James revealed he had decided not to return as Charlotte's love interest, Sidney Parker. Sidney jilted Charlotte at the end of season 1 to marry an heiress. However, many fans hoped the pair would get a happily-ever-after in season 2. 
In season 1, James Stringer (aka Young Stringer) was Sidney's chief romantic rival. With Sidney out of the picture, it seemed the young foreman and would-be architect (played by Leo Suter) might have the chance to win Charlotte's heart. However, Suter's name wasn't included in the season 2 cast list. In addition, two new actors are joining the show as potential love interests for Charlotte, suggesting Stringer won't play a role in the second season. 
Also not mentioned is Lord Babington, played by Mark Stanley. Babington charmed the aloof Esther Denham in season 1 and stood by her after her quasi-incestuous relationship with her stepbrother was exposed. The couple married in the season 1 finale. 
PBS adds several new cast members for 'Sanditon' Season 2
Several new cast members will join Sanditon in its second season. 
Ben Lloyd-Hughes will play Alexander Colbourne, a mysterious Sanditon resident with a complex family history. Tom Weston-Jones will play Colonel Francis Lennox, a self-assured war hero and Colbourne's rival for Charlotte's affections.
Outlander alum Rosie Graham also joins the cast as Alison Heywood. Alison joins her older sister in Sanditon, where she gets to know the handsome and charming Captain William Carter (Maxim Ays). Other new characters include the courageous Captain Declan Fraser (Frank Blake) and flamboyant painter Charles Lockhart (Alexander Vlahos).
Check out Showbiz Cheat Sheet on Facebook!