'Sanditon' Season 2 Episode 4 Spoilers: Old Foes Meet at a Garden Party
A new episode of Sanditon Season 2 is coming to PBS on Sunday, April 10. The next installment of the Jane Austen-inspired period drama sees everyone gathering at Lady Denham's for her annual garden party. But what should be the social event of the season turns tense when two old enemies meet.  Can't wait to …
A new episode of Sanditon Season 2 is coming to PBS on Sunday, April 10. The next installment of the Jane Austen-inspired period drama sees everyone gathering at Lady Denham's for her annual garden party. But what should be the social event of the season turns tense when two old enemies meet. 
Can't wait to find out what happens next? PBS members with access to the Passport benefit can stream Sanditon Season 2 Episode 4 before it airs on TV. Or, just keep reading to get more details about a few of the juiciest revelations from the upcoming episode. 
[Warning: Spoilers ahead for Sanditon Season 2 Episode 4.] 
Colbourne and Lennox meet at Lady Denham's garden party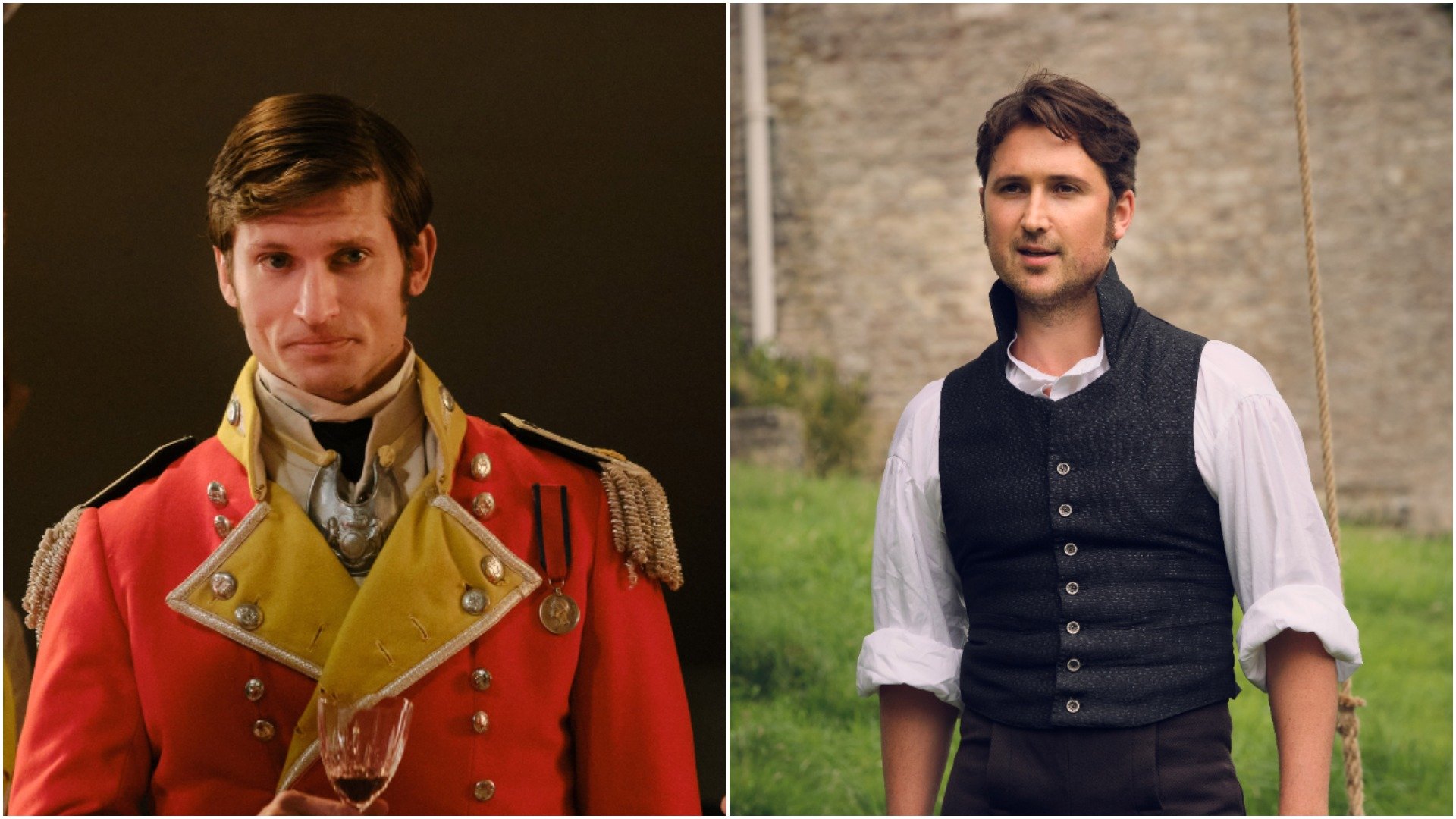 In this season of Sanditon, Charlotte (Rose Williams) has found herself at the center of a love triangle between reclusive widower Mr. Colbourne (Ben Lloyd-Hughes) and the dashing Colonel Lennox (Tom Weston-Jones). The two men don't like each other, but their conflict isn't just about Charlotte. There's been bad blood between them for years, with Lennox claiming Colbourne "stole" the woman he loved. But so far, viewers have only heard his side of the story.
Colbourne and Lennox haven't yet crossed paths in Sanditon, but a showdown has been brewing for a while. They finally face off during a less-than-friendly archery competition in Sanditon's April 10 episode. It ends with Colbourne angrily storming off, but not before he orders Charlotte not to spend any more time with Lennox. Unsurprisingly, Charlotte bristles at the idea that her employer is entitled to control her free time. Unfortunately, he doesn't reveal any more details about his past with the colonel, but there's no question that their dislike is mutual. 
Alison learns the truth about Captain Carter 
Charlotte's sister Alison (Rosie Graham) has fallen hard for Captain Carter (Maxim Ays), and it seems she's on the verge of receiving a proposal in episode 4. But he's been lying about his heroic war exploits to impress her, which Charlotte discovers while speaking to Colonel Lennox at the party. She tries to warn her sister, but Alison doesn't want to hear it. 
Unfortunately, Alison soon has to confront the fact of Captain Carter's lies. He asks her to marry him during a boating outing, and she gleefully accepts. But she's so excited, she falls into the lake. Carter – who previously boasted of saving many soldiers from drowning during battle – doesn't jump in to save her, because he can't swim. Fortunately, Captain Fraser (Frank Blake) – an actual war hero – is on hand to fish her out. She feels like a fool for falling for Captain Carter's lies, and she's upset that Captain Fraser didn't tell her the truth earlier. 
Edward proposes to Clara in 'Sanditon' Season 2 Episode 4
Alison isn't the only person who receives a proposal in this episode of Sanditon. So far, Edward Denham (Jack Fox) has been refusing to acknowledge that he's the father of Clara's (Lily Sacofsky) baby. But once he actually sees the child, he changes his tune. He proposes to Clara, who promptly rejects him. She thinks this is just a scheme to secure an inheritance from Lady Denham for his son. 
Edward admits that both he and Clara stand to benefit financially if they marry. But what about Esther (Charlotte Spencer), she asks. Edward explains that Esther's husband has abandoned her, which is driving her mad. Lady Denham won't leave her money to "someone whose faculties are in doubt." What Clara doesn't know is that Edward has been secretly intercepting Lord Babington's letters to his wife. In any case, Clara agrees to the engagement.
Want to find out what else happens on Sanditon? Season 2 Episode 4 airs Sunday, April 10 at 9 p.m. ET on PBS. 
Check out Showbiz Cheat Sheet on Facebook!