'Sanditon' Season 2: PBS Reveals First Look at 5 New Cast Members
PBS has revealed a first look at five new characters who will appear in 'Sanditon' Season 2, which premieres in March 2022.
Who will replace Sidney Parker in Charlotte Heywood's heart? More than one man will be vying for her affection when Sanditon Season 2 premieres in March 2022 on PBS. 
Fans of the period drama — which was unexpectedly renewed for two more seasons earlier in 2021 — just got their first look at five new cast members. They include Ben Lloyd-Jones and Tom Weston-Jones as two newly arrived Sanditon residents who both catch Charlotte's (Rose Williams) eye. Also joining the show this season are Alexander Vlahos, Frank Blake, and Maxim Ays. 
Meet the new men of 'Sanditon' 
Sidney (Theo James) and Young Stringer (Leo Suter) were two fan-favorite characters in Sanditon Season 1. But neither actor will return for season 2. To fill the hole left by their departure, five new cast members are joining the show. 
On Dec. 7, Masterpiece PBS unveiled a first look at the new characters. 
Lloyd-Hughes plays Alexander Colbourne, a wealthy, cerebral, and antisocial man who is new to the seaside resort town. Weston-Jones plays Colonel Lennox, the confident leader of the military regiment currently stationed in Sanditon. 
Lennox is accompanied by his fellow soldiers Captain Declan Fraser (Blake), and Captain William Carter (Ays). Both both strike up a connection with Charlotte's younger sister, Alison Heywood (Rosie Graham) who has accompanied her sibling on her return visit to Sanditon.
Also new to town is Charles Lockhart (Vlahos), a flamboyant artist who has arrived to paint some of Sanditon's more fashionable denizens. 
'Sanditon' Season 2 premieres on March 20, 2022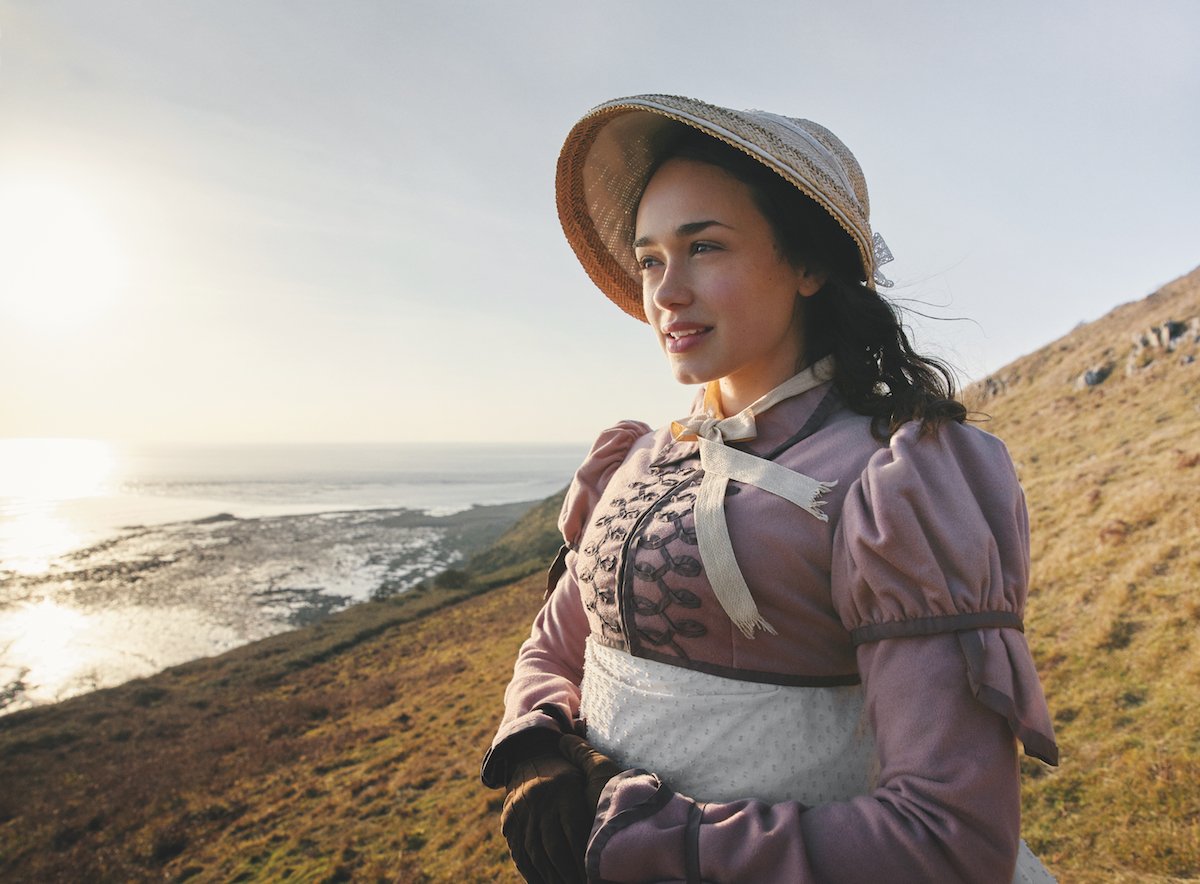 Viewers will learn more about the new men of Sanditon when the show returns on Sunday, March 20, 2022, at 9 p.m. ET. The new season will have six episodes. 
The action picks up nine months after the end of season 1, when Sidney jilted Charlotte to marry a wealthy heiress. Now, she's returned to Sanditon for another season, along with her sister Alison. Both are looking for love, as is Georgiana Lambe (Crystal Clarke), who is about to turn 21. She's as independent and rebellious as ever, and once again finds herself getting up to mischief in the pursuit of romance. 
Meanwhile, the ambitious Tom Parker (Kris Marshall) is struggling to move forward after the disaster in the season 1 finale. But it won't be easy to turn his dreams for Sanditon into reality, especially with the dysfunctional Denham family creating additional obstacles.  
'Sanditon' is currently filming in the U.K. 
With the Sanditon Season 2 premiere fast approaching, production is currently underway on new episodes. Cast and crew from the show were spotting filming on Brean Beach in Somerset, according to a report from Burnham-on-Sea.com. The beach is one of the longest in Europe and was also a filming location for Sanditon Season 1, according to PBS. 
Check out Showbiz Cheat Sheet on Facebook!