'Sanditon' Season 2 Premiere Reveals Sidney's (Theo James) Fate
Fans learned what happened to Sidney (Theo James) in the 'Sanditon' Season 2 premiere.
Sanditon fans cheered when the PBS series got a surprise season 2 renewal back in May 2021. But many were disappointed when they learned that Theo James wouldn't be returning as Sidney Parker, the main love interest for the show's heroine Charlotte Heywood (Rose Williams). Now, Sanditon Season 2 is finally here, and the show wasted no time in explaining what exactly happened to the dashing Mr. Parker.
[Warning: This article contains spoilers for Sanditon Season 2 Episode 1.] 
'Sanditon' Season 2 premiere explains Sidney's absence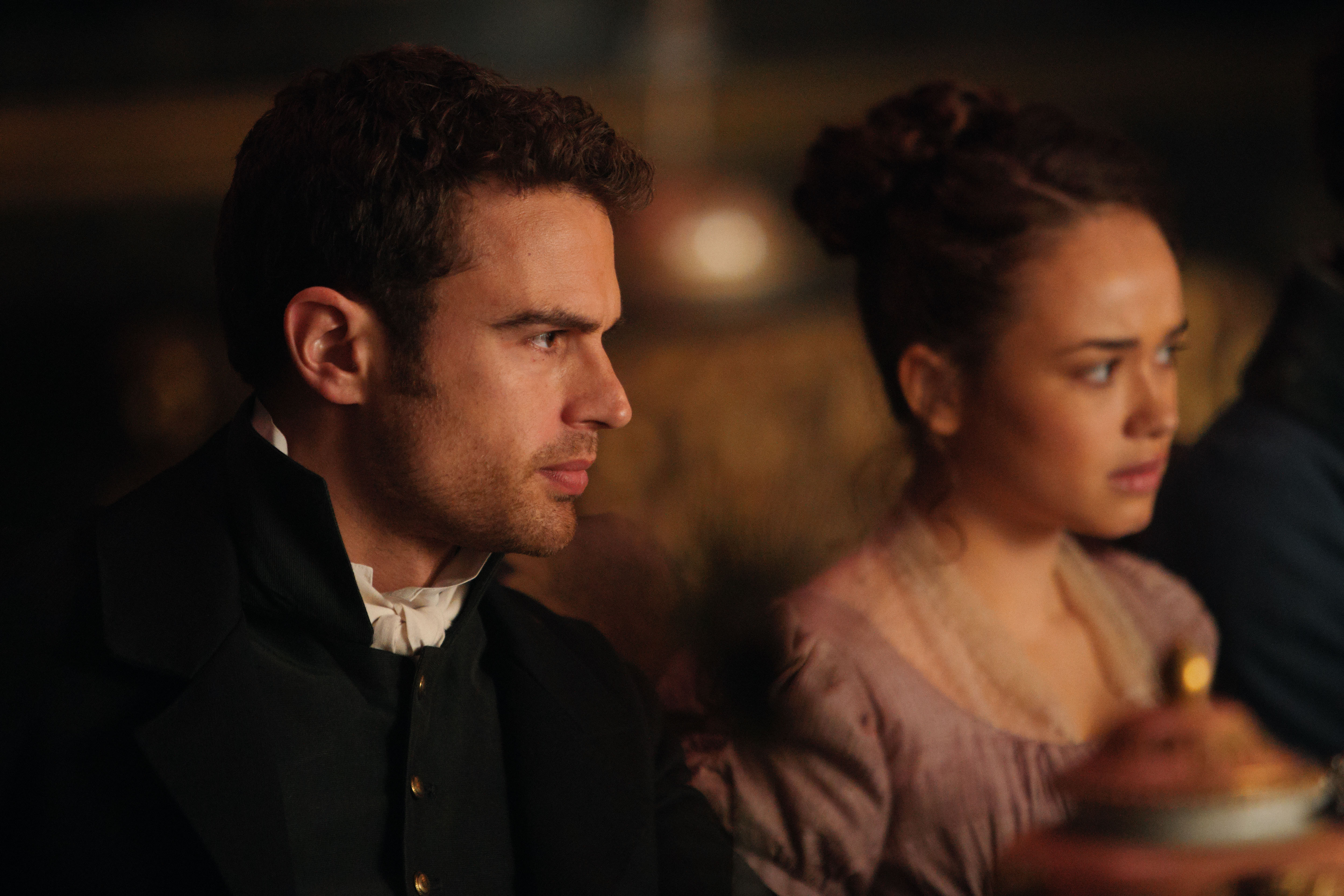 Sidney memorably – and controversially – jilted Charlotte at the end of Sanditon's first season. Though he loved her, he decided to marry a wealthy widow in order to bail out his indebted brother Tom (Kris Marshall). After season 2 was announced, it seemed possible the show might find a way to bring Sidney and Charlotte back together. But then James revealed he'd decided not to return, leaving a major hole in the cast – and in fans' hearts. 
Anyone holding out a sliver of hope that Sidney might someday reenter Charlotte's life had those quickly dashed in the Sanditon Season 2 premiere. The episode began with a line of black-clad mourners moving through a field of sugarcane. Shots of bloodied bed sheets and a woman packing a trunk meant for delivery from Antigua to England could only mean one thing: Sidney was dead. 
Why was Sidney in Antigua? 
Sidney's sister-in-law Mary Parker (Kate Ashfield) broke the news of Sidney's death to Charlotte in person. Though their conversation was only shown at a distance, she was clearly devastated by the loss of her first love. Soon after, Charlotte returns to Sanditon, where she meets with Tom and his brother Arthur (Turlough Convery), who shed more light on the circumstances surrounding their brother's death. 
While in Antigua on unknown business, Sidney caught yellow fever and died. His siblings are in the dark about why he was in the Caribbean, though they're hoping that once his belongings arrive back in England, they'll find some clue. And at the end of the episode, a key detail is revealed. Sidney was in Antigua to settle some affairs of his ward, Georgiana Lambe (Crystal Clarke). 
Miss Lambe is worth a staggering £100,000, which has made her the object of many fortune hunters. But is there a chance her inheritance is not as secure as it seemed? The season premiere left open the question of what exactly about her affairs took Sidney abroad, but a synopsis from PBS says she'll receive bad news from Antigua in episode 2. 
'Sanditon' producer explains how the show moved on after Theo James' exit 
In a recent interview with the New York Post, Sanditon executive producer Belinda Campbell explained how the show managed to move forward after the unexpected departure of one of season 1's key cast members. 
"All of Austen's stories have a love interest, but they are primarily about the female protagonist," she said. "This is Charlotte Heywood's story. If Rose hadn't come back, that would have been really problematic. So, I'm not diminishing the loss of Theo, but it's her story. She's the girl who comes to this glamorous resort with plans to live a life less ordinary, and has this huge love affair with this person that makes a difference in her life. But that ends in heartbreak, as many first loves do."
Charlotte is understandably reluctant to open her heart to someone after her experience with Sidney. But in the season 2 premiere, she meets two men who might cause her to rethink her stance on love. One is Captain Lennox (Tom Weston-Jones), who's recently arrived in town with his British Army regiment. The other is reclusive widower Alexander Colbourne (Ben Lloyd-Hughes) who hires Charlotte as a governess for his daughter and niece. 
New episodes of Sanditon air Sundays at 9 p.m. ET on PBS. 
Check out Showbiz Cheat Sheet on Facebook!