'Sanditon' Season 2 Release Date, Episode Schedule, and How to Watch
TL; DR: 
Sanditon Season 2 premieres March 20 on PBS. 
Season 2 will have six episodes, which will air weekly on Sundays and stream on the PBS app.
In Sanditon's second season, Charlotte returns to the seaside resort town, along with her younger sister Alison.
After last season's heartbreak, Charlotte Heywood is returning to Sanditon. Season 2 of the PBS period drama premieres March 20 on PBS. Here's everything fans need to know about the new season, including how many episodes there will be and how to watch. 
'Sanditon' Season 2 premieres March 20 
RELATED: 'Sanditon' Season 2 Trailer Teases New Romance, Fresh Scandal
Two years after Sanditon's first season wrapped up on a disappointing note, at least according to many fans, the show is set to return for season 2. (It's also already been renewed for season 3.) The new season, which will consist of six, hour-long episodes, premieres Sunday, March 20 at 9 p.m. ET on PBS. (Check local listings.) 
New Sanditon episodes will air on subsequent Sundays through April 24. Each episode will also be available to stream on the PBS website and video app at the same time as they premiere on PBS broadcast channels. Episodes stream for 14 days after they initially air.
Get early access to new episodes with PBS Passport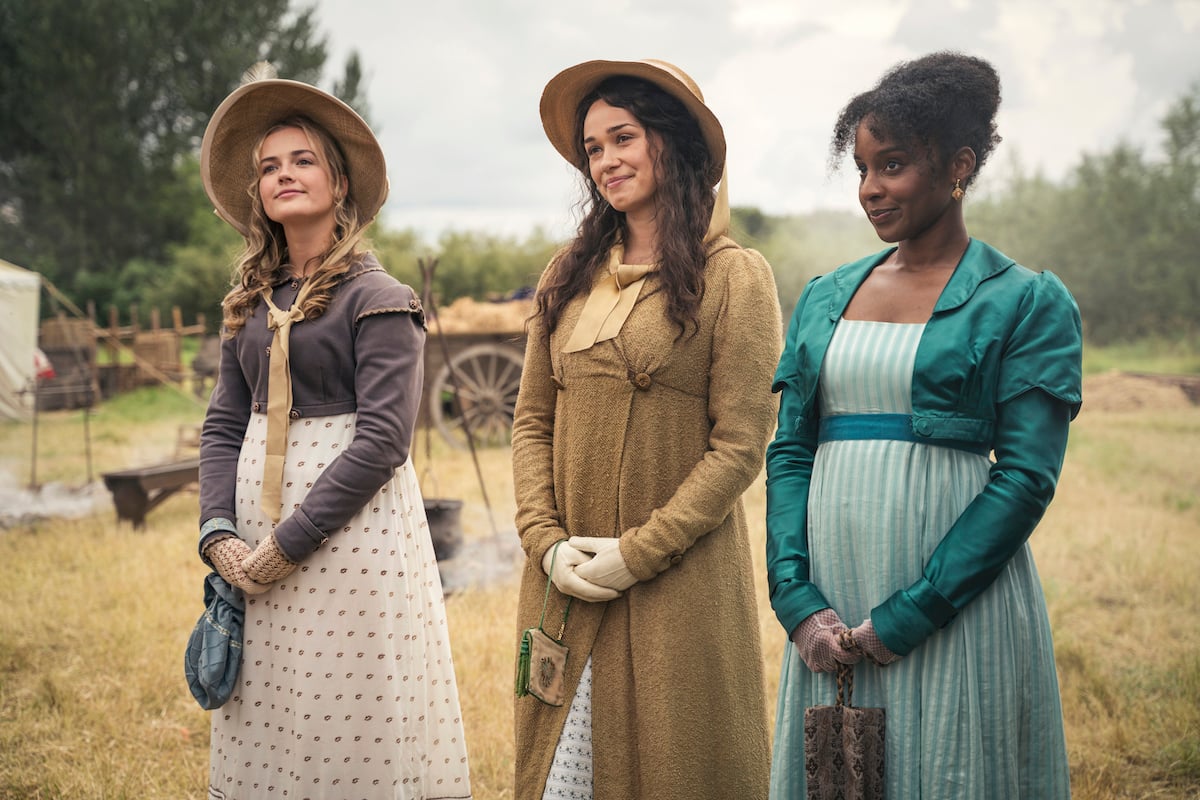 Want to get a jump on new Sanditon episodes? Those with access to PBS Passport can watch the next week's episode beginning at 10 p.m. ET, starting the night of the season premiere. (In other words, fans can watch episode 2 immediately after episode 1 airs on March 20.) Plus, the whole season will continue to stream on PBS Passport after the season airs. PBS Passport is a member benefit typically available to those who donate $5 or more per month to their PBS station.  
Need to catch up on Sanditon Season 1? All eight episodes are streaming for free through March 20 on PBS.org and the PBS app. Season 1 is also available on the PBS Masterpiece channel on Prime Video. 
What to expect from the 'Sanditon' Season 2 premiere
Sanditon Season 2 picks up roughly a year after the events of season 1. After enduring a heartbreaking end to her relationship with Sidney Parker (Theo James) in the season 1 finale, Charlotte (Rose Williams) has returned to the seaside resort town for another season. This time, she's accompanied by her romantic younger sister, Alison (Rose Graham). Both young women, along with Charlotte's friend Georgiana Lambe (Crystal Clarke), navigate complicated matters of the heart during their time in Sanditon, which is also made more exciting by the arrival of a military regiment in the area. 
Here's the full season 2 premiere episode description from PBS:
Charlotte returns to Sanditon in unexpected circumstances. A company of Army officers descends on the town, offering romantic opportunities for Charlotte and her sister and business opportunities for Tom (Kris Marshall). Meanwhile, Georgiana meets an intriguing artist and Esther Babington (Charlotte Spencer) has an unwanted encounter with someone from her past.
Check out Showbiz Cheat Sheet on Facebook!
RELATED: 'Sanditon' Season 2: PBS Reveals First Look at 5 New Cast Members