'Sanditon' Season 3: 1 Major Character Confirmed Not to Return
Charlotte Spencer won't return as Esther in 'Sanditon' Season 3. Showrunner Justin Young says her character's story has reached a natural conclusion.
TL;DR: 
Charlotte Spencer will not return as Esther Babington in Sanditon Season 3. 
Showrunner Justin Young has said her character's story has concluded. 
Tom Weston-Jones also won't appear in season 3 of the PBS series.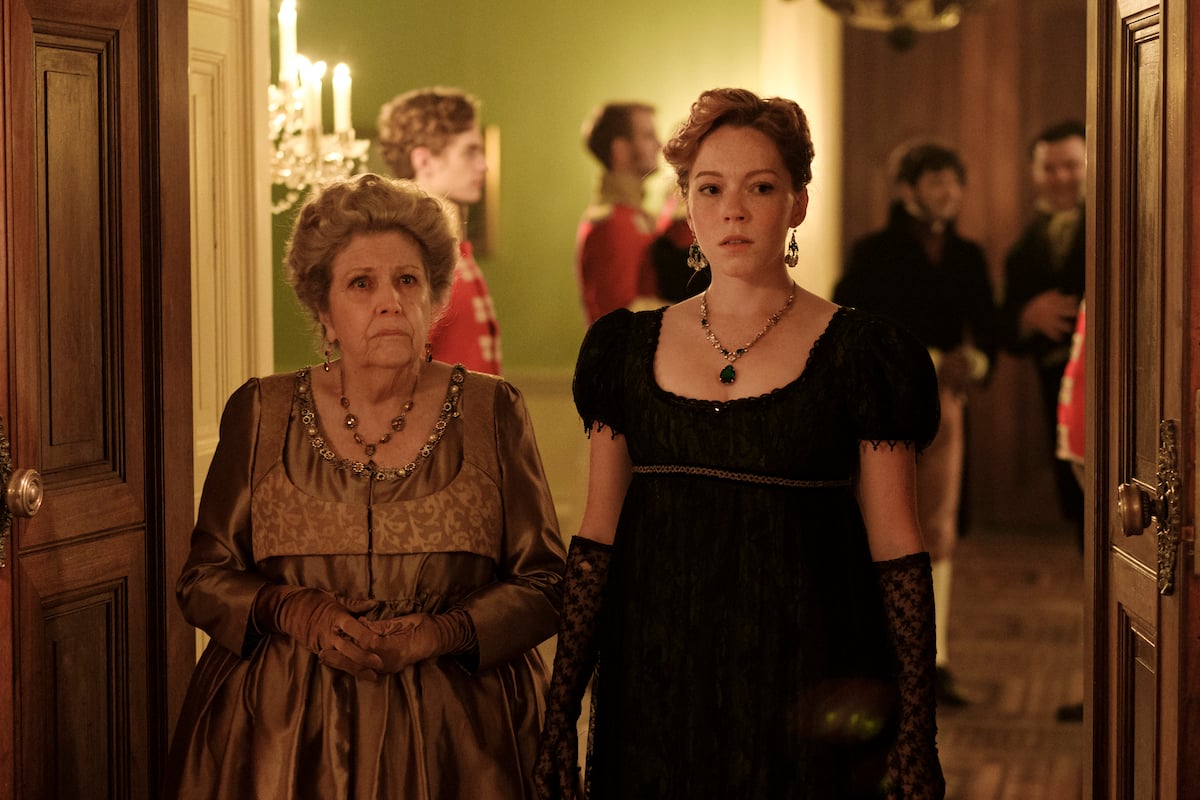 Sanditon is saying goodbye to Esther Babington. Charlotte Fox, who played Esther in the first two seasons of the PBS series, will not return for the show's third season. The new episodes will air sometime in 2023. 
Esther (Charlotte Spencer) won't appear in 'Sanditon' Season 3  
Sanditon Season 2 ended with Clara Brereton (Lily Sacofsky) foiling Edward Denham's (Jack Fox) nefarious plot to get his step-sister Esther committed to a madhouse. Clara – who had recently given birth to Edward's child out of wedlock – exposed Edward's plot, even though it meant she would lose out on her chance of inheriting their wealthy aunt's fortune. She then left her infant son with Esther, who was desperate to have a baby but unable to carry a child of her own to term. 
Now that Esther has achieved her goal of becoming a mother and settled the score with her duplicitous step-sibling, her story is over, at least in the world of Sanditon. TVLine recently confirmed that Spencer would definitely not be returning for the show's third season. 
Esther has 'everything she's ever wanted,' 'Sanditon' showrunner says 
In an interview with Decider, Sanditon showrunner Justin Young said commented on Esther's storyline. He said he felt it had reached a natural conclusion in the season 2 finale. 
"I think Esther, where we leave her at the end of season 2, I think she's got everything she's ever wanted," he said. "She's happy, married, and now she has a child that she adores so I think that's the end of Esther's story as far as I'm concerned."
As for Edward and Clara? Their future on the show is uncertain. At the end of season 2, Clara has left Sanditon and her child behind. It's not clear what, if anything, would bring her back to the seaside resort. However, Edward's story is less settled. By the end of season 2, his character had been kicked out of the army after his schemes were exposed. Penniless, he was forced to turn to his aunt Lady Denham (Anne Reid) for sanctuary. She took him in, not out of pity but because she wanted to make him pay for his misdeeds.  
Captain Lennox has also left Sanditon behind 
Spencer isn't the only Sanditon actor who won't be back for season 3. Tom Weston-Jones joined the cast in season 2 as Colonel Lennox. The dashing army officer pursued Charlotte (Rose Williams). But he turned out to have a dark past with Colbourne's (Ben Lloyd-Hughes) late wife. He and his regiment also ran up exorbitant bills in town, which they refused to pay, leaving the town's merchants in a difficult spot. 
In the season 2 finale, Lennox and his regiment decamped after being ordered to India. So it's no huge surprise that his character won't pop up in future episodes. 
"I don't think it's spoiling much to say, I don't think we'll see Lennox again in season 3," Young said. "He's kind of gone."
Justin Young says he doesn't want characters 'treading water'
The departures of Charlotte and Lennox (to say nothing of Theo James' Sidney and Leo Suter's Young Stringer from season 1) might sting a bit for viewers who've become invested in those characters' stories. But for Young, having people come and go only makes sense from a storytelling perspective. 
"I've always said with respect to this show, I think the way we built it is that, like a novel, I think we have to honor that characters have finite stories," he said. "So when their stories are done, rather than just having them in the kind of ensemble treading water, I'd rather just say that's the end of their story and they move on and we bring new characters in."
For more on the entertainment world and exclusive interviews, subscribe to Showbiz Cheat Sheet's YouTube channel.