'Sanditon' Star Rose Williams Teases What to Expect From Season 2
Excitement is building for Sanditon Season 2. After a surprise renewal in May 2021, production is currently underway on a new season of the Jane Austen period drama. Series star Rose Williams, who plays Charlotte Heywood, recently offered fans a hint of what to expect when the show returns to PBS.
Rose Williams was just as surprised as fans when 'Sanditon' Season 2 was announced

RELATED: 'Sanditon' Season 2: Why Is Theo James Leaving the Show?
Williams recently chatted with Collider about her new movie, The Power, as well as the upcoming season of Sanditon. The British actor revealed that, like many fans, she had nearly given up hope of the show returning for a second season.
"There had been conversation back and forth, since it got canceled, and hints of it and rumors of it, but I really had thought that it had gone away, so it was a huge surprise," she said. "I left it up to the universe, and then it happened."
PBS renewed 'Sanditon' for two more seasons
In early May, PBS announced it was bringing Sanditon back for at least two more seasons. Original U.K. broadcaster ITV had canceled the show after it aired in that country in 2019.
"We are absolutely delighted to announce a second and third season of Sanditon, a show that has inspired such a passionate and devoted fan base," Masterpiece executive producer Susanne Simpson said in a statement. "Audiences can expect romance, humor, and plenty of twists and turns in these new seasons of Sanditon."
A season 2 premiere date hasn't been announced. However, Simpson said at the 2021 TCA summer press tour that the new episodes would likely air sometime in 2022.
'Charlotte comes into her own' next season, Rose Williams said
Although Sanditon Season 2 is in the works, Theo James, whose Sydney Parker character jilted Charlotte in the season 1 finale, decided to not to return. Instead, several new cast members are joining the show, including a couple of potential love interests for Charlotte. Williams couldn't reveal too many details about what's to come, but she did hint that Charlotte will be moving on after her romantic disappointment.
"I'm not sure how much I can say," Williams told Collider. "I can say that Charlotte comes into her own, in a new way. There will be characters that you know and love, but there are new ones that are definitely introduced."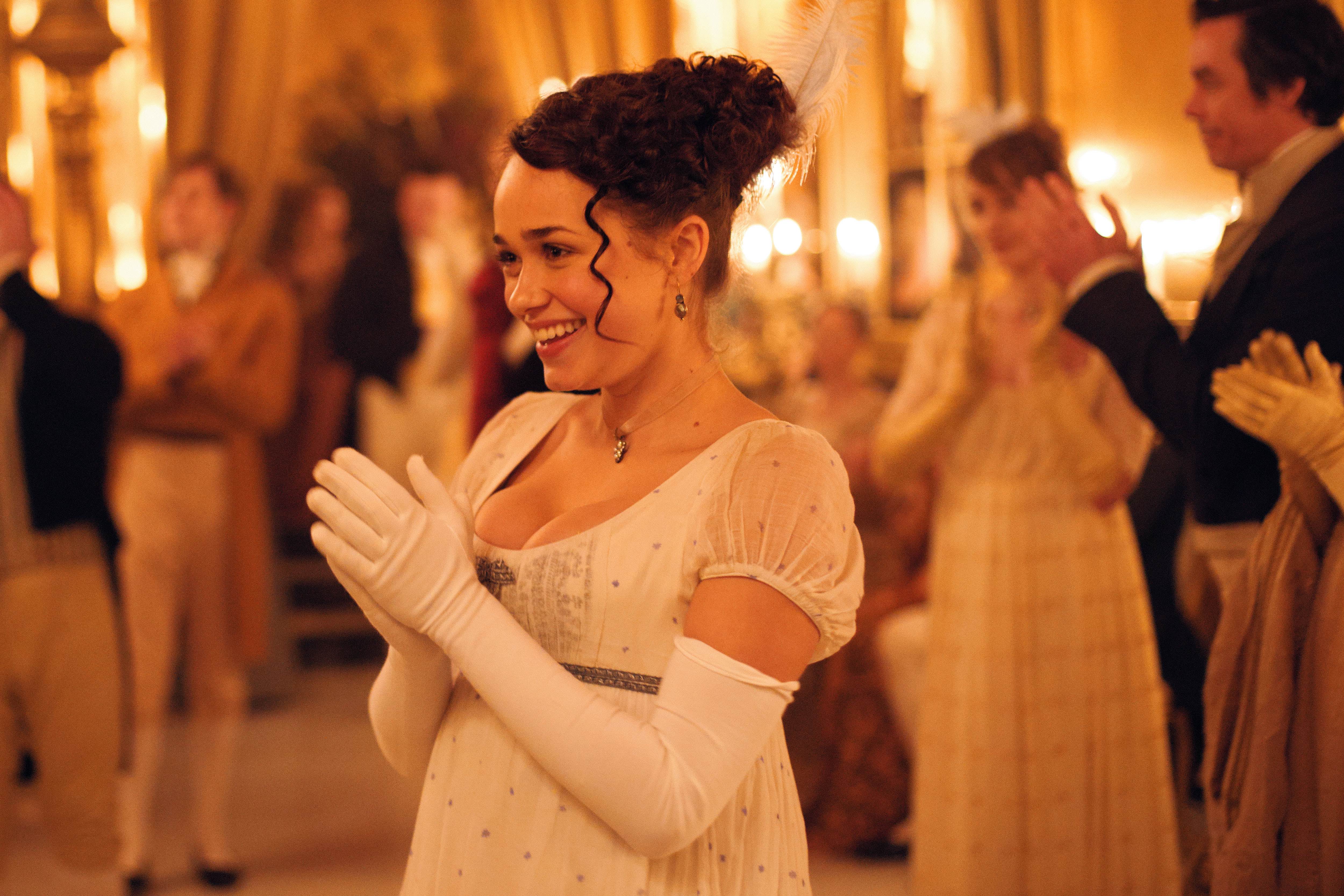 RELATED: 'Sanditon' Adds Two New Love Interests for Charlotte in Season 2 in Major Cast Shakeup
One change involves the arrival of the army in Sanditon. Tom Weston-Jones will join the show as Colonel Francis Lennox, a self-assured war hero. Also new on the scene is Alexander Colbourne (Ben Lloyd-Hughes). He's a mysterious Sanditon resident with a complicated family history who catches Charlotte's eye.
Fans will also see more of Charlotte's family. Rosie Graham will play Charlotte's younger sister Alison Heywood, who is also spending time in the seaside resort town.
"Jane Austen, herself, had a younger sister called Cassandra, and in my imagination, I wanted to bring that influence of Jane and Cassandra to Charlotte and Alison," Williams said. "It's nice to explore that sister relationship. Otherwise, you'll just have to wait and see when it comes out."
Check out Showbiz Cheat Sheet on Facebook!