Sarah Jessica Parker Once Revealed the 'Dangerous' Side of Working With Her Husband, Matthew Broderick
Sarah Jessica Parker and Matthew Broderick appeared in a Broadway play together in 1995. The 'Sex and the City' actor once shared the hardest part about working with her husband.
Sarah Jessica Parker and Matthew Broderick bonded over their love of acting. Although their careers eventually catapulted, neither of them was concerned about earning money from their craft. Instead, the actors wanted to focus on the work finding roles that mattered to the couple. In 1995, Broderick and Parker starred in a Broadway play together. The Sex and the City star opened up about what it was like to work alongside her life partner.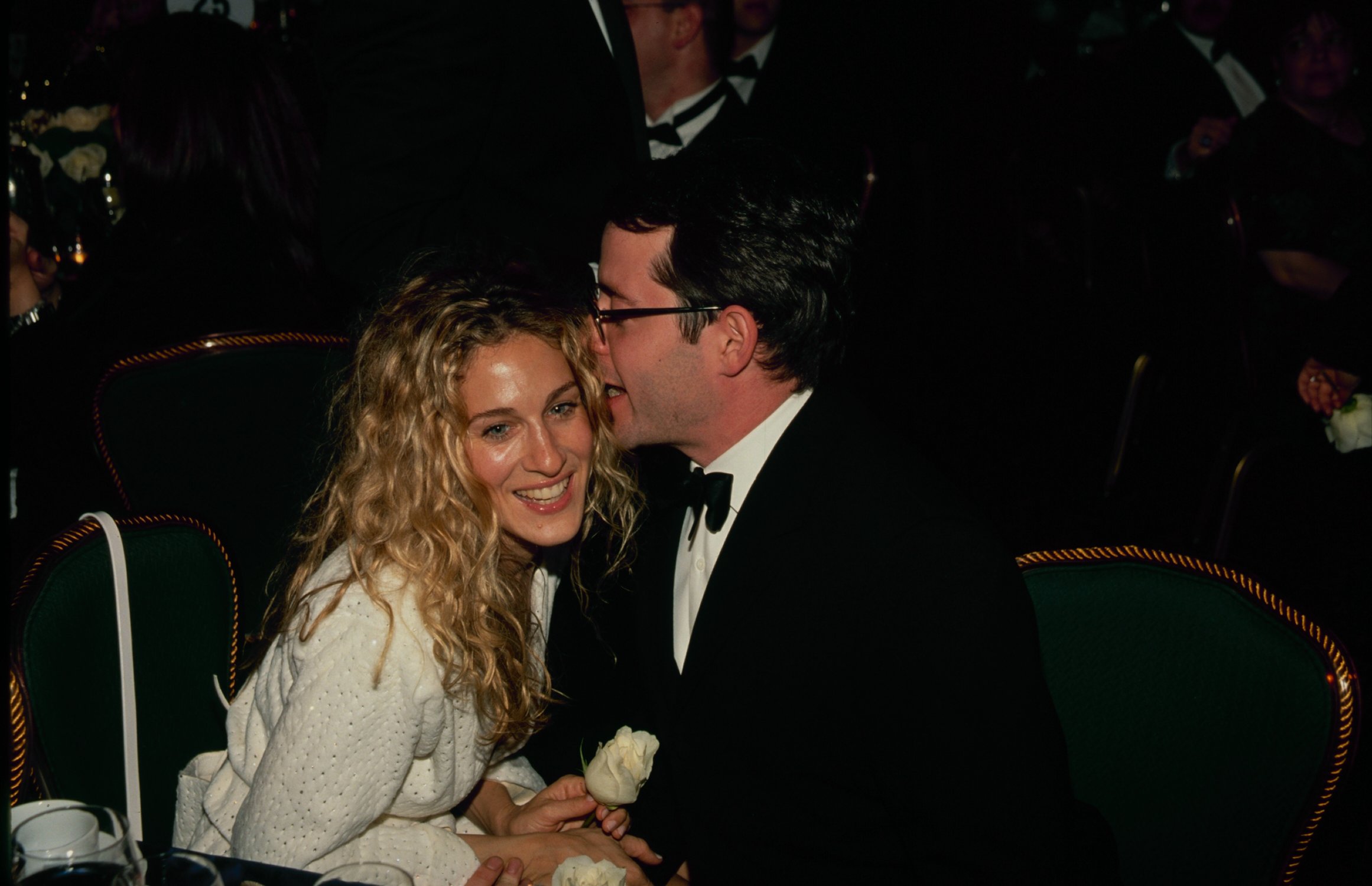 Sarah Jessica Parker and Matthew Broderick met through her family's theater company
When Parker met Broderick, the actor was beginning to make a name for herself in Hollywood. According to IMDb, she landed recurring parts on shows such as A Year in the Life and Equal Justice. However, Parker wasn't working when she met Broderick. The Ferris Bueller's Day Off actor was assigned to direct a play in Nov. 1991. The production was a project from the Naked Angels Theater Company, which Parker's brothers owned. 
Throughout his time working on the production, Parker would visit the set whenever she could. In an interview with The New York Times, she said her future husband instantly caught her attention. Although Parker quickly became obsessed with Broderick, he needed more time. Finally, in early 1992, he asked her out on a date.
"He left a very charming, very self-effacing message on the machine," Parker explained. "You know, 'Hi, it's Matthew Broderick.'"
After their first date, Parker and Broderick decided to become official. Additionally, the pair decided to work together for a Broadway revival of How to Succeed in Business Without Really Trying.
Why Sarah Jessica Parker was concerned about spending too much time with Matthew Broderick
During How to Succeed in Business Without Really Trying, Parker and Broderick were together nonstop. The couple had been dating for three years and cohabitated while working on the show. 
In 1996, Parker admitted to worrying about how much time she was spending with her boyfriend. During the same NYT interview, she said that she and Broderick would do everything together, from working to eating and sleeping. 
"It occurred to me that that was a dangerous part of this, that our world would become very small," Parker said. "There was always something nice about sharing your experiences. Now, all of a sudden, our experiences are the same, and I don't feel like I'm bringing a lot to the table."
Sarah Jessica Parker and her husband have worked together several times
While Parker and Broderick struggled to balance their time with each other during their play, the couple became closer through the experience. In 1997, they married in a New York Synagogue. Several years later, Parker's career exploded due to her role as Carrie Bradshaw in Sex and the City. Although he never appeared on the show, Broderick supported his wife and worked on other projects such as The Producers. 
After over 20 years of marriage and three children, Broderick and Parker teamed up to return to the stage. In March 2020, the couple signed on to star in a three-act comedy called Plaza Suite. However, the play was postponed until May 2021 due to coronavirus (COVID-19).