'Today' Host Savannah Guthrie's 'Jeopardy!' Charity Is a Cause Close to Her Heart
As part of her guest-hosting duties on Jeopardy!, morning show co-anchor Savannah Guthrie chose a charity to which the quiz show would be matching and donating the equivalent of each game's winnings.
That charity for Guthrie is The Bowery Mission, and here's why it's so important to the Today host.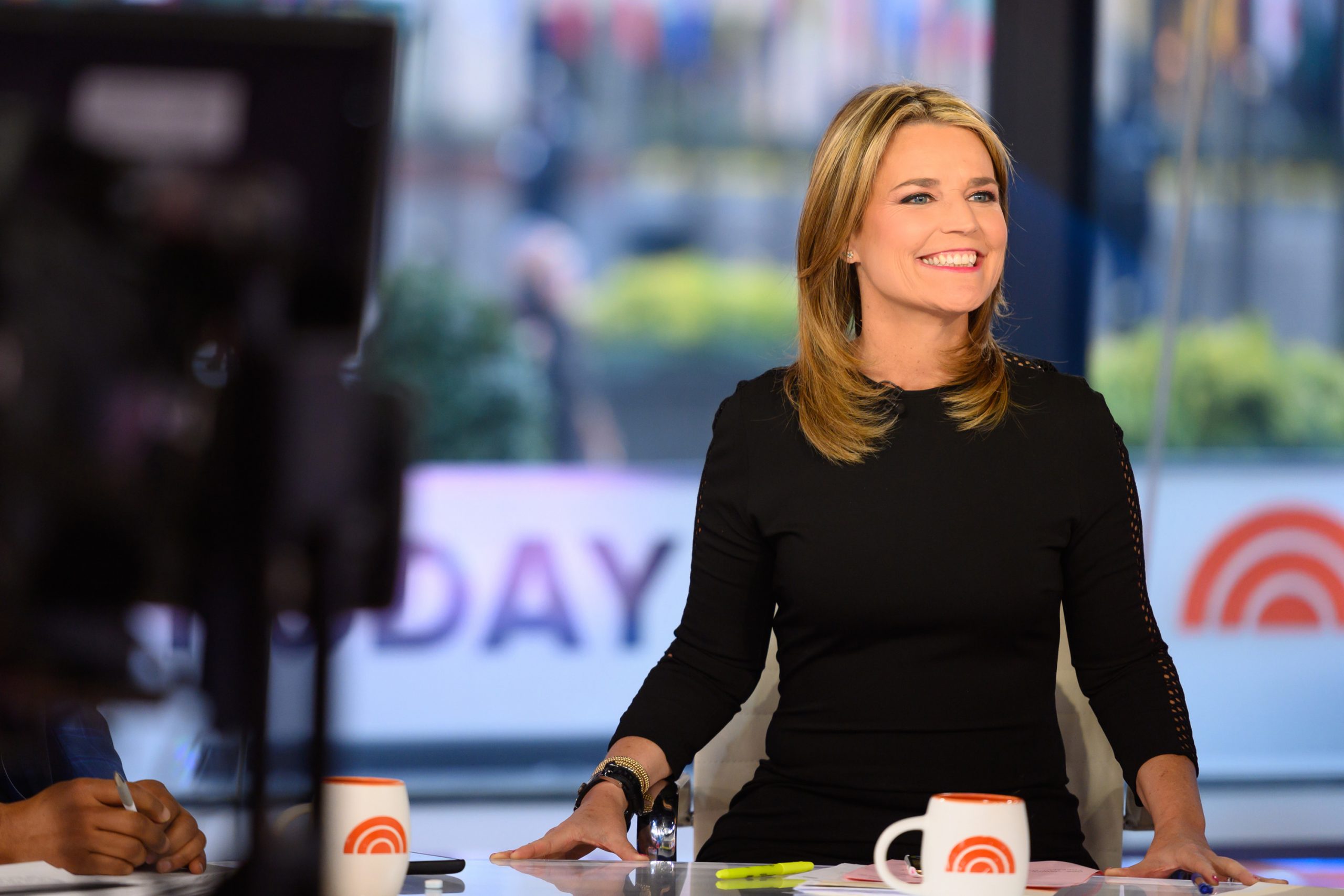 Guthrie raised big bucks in her 1st week on 'Jeopardy!' for The Bowery Mission
The Today host's first televised week as guest host of Jeopardy! was just completed. She announced that the quiz show would be donating over 100 thousand dollars to her charity of choice, The Bowery Mission.
Jeopardy!'s Instagram post celebrated the donation saying, "$105,801 raised so far for The @bowerymission during @savannahguthrie's first week on Jeopardy!"
The Bowery Mission is important to Guthrie
In her video interview with the show, Guthrie opened up about her choice of charity as the show's guest host over two weeks.
"I chose The Bowery Mission [because] it's needed now more than ever," she said. "It is feeding the hungry. It's about helping the poor. [When] people are in their lowest moments, The Bowery Mission says, 'Come in, we have a place for you to stay. We'll help you get back on your feet, you have a second chance, you are loved, you are special.'"
RELATED: 'Today Show': Jenna Bush Hager Goes With a Breezy Beach Read for the June Book Club Pick
Guthrie has been working with the organization for years. In 2018, she interviewed a Bowery Mission client who told the journalist, "I had lost my job, my apartment. At The Bowery Mission, I was offered hot meals, a bed to sleep on, it made me feel like I was entering my home again. I was in the program for six months where I cooked. I was offered a job in January. After three weeks of being there, I was not just a cook, I was head chef."
The Bowery Mission said in a statement of gratitude in becoming the designated Jeopardy! charity thanks to Guthrie: "We are so deeply grateful to Savannah Guthrie for standing in compassion with The Bowery Mission and bringing public attention to New York City's growing need," the organization's President and CEO, James Winans, said. "Together, we will continue to stand with our vulnerable neighbors, offering essential meals, shelter, and residential programs in this time of heightened challenge." 
'Jeopardy!' will air one more week of Guthrie-hosted games
We'll have to wait and see how much more Jeopardy! will be donating to the The Bowery Mission this coming week.
The mother of two opened up prior to airing of her guest-hosting stint on the classic answer-and-question show about how daunting the task seemed to her. Despite her experience interviewing intimidating world leaders and newsmakers, Jeopardy! wasn't as easy as it looked.
"What was most challenging about it is how fast-paced it is," she said. "It's not live, but the game portion of it is essentially (so that) there are no do-overs. You have to keep the game going – it goes really fast. And I knew that if I flubbed, if I accidentally blurted out an answer, or didn't read the clue quite correctly, I could mess up the whole game. And there are contestants who have been waiting their whole lives to be there. So I felt like, "Alright, there's really no room for error."