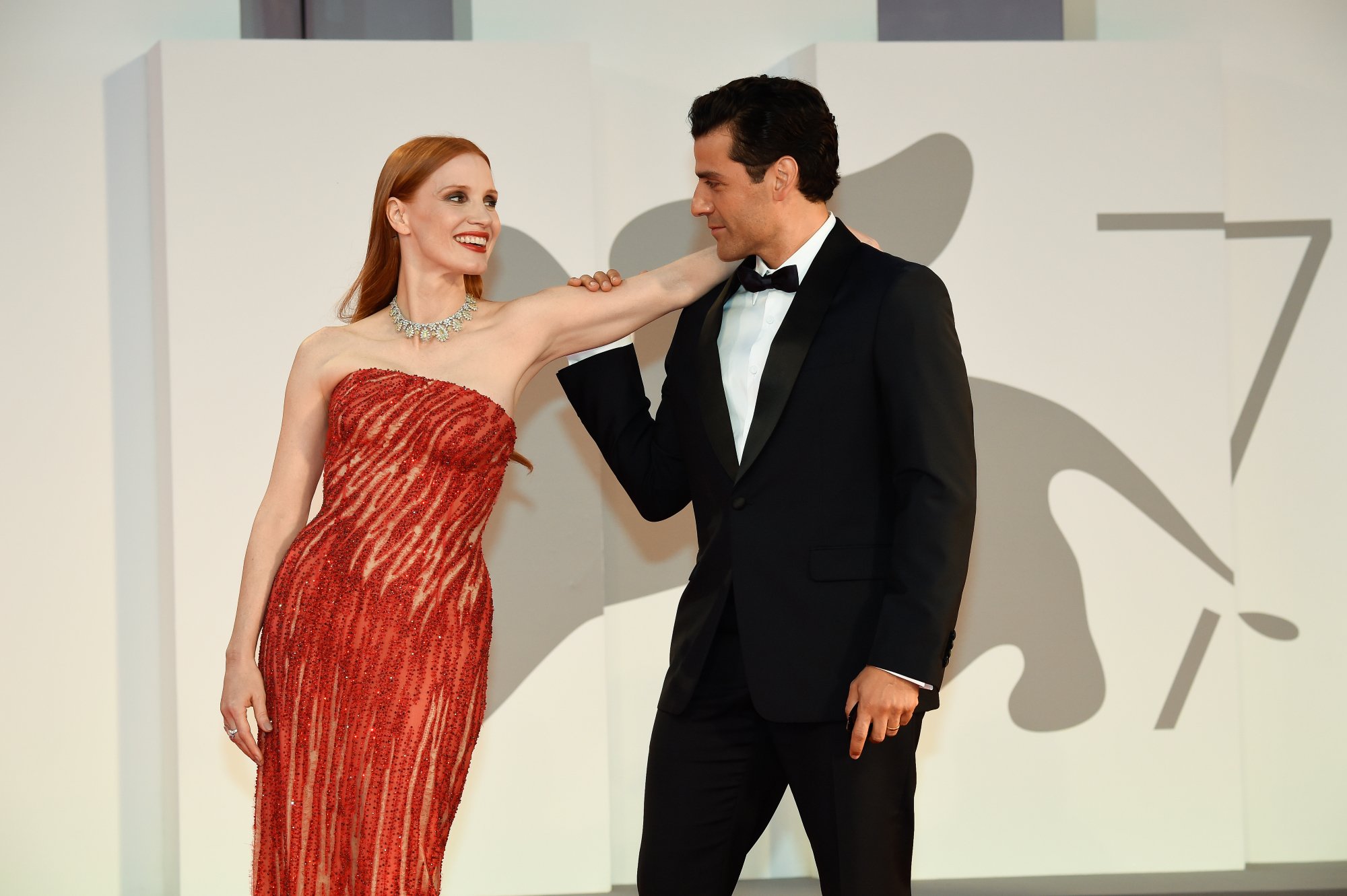 'Scenes From a Marriage' Actor Jessica Chastain Reacts to Her Sexy Viral Slow-Motion Red Carpet Moment With Oscar Isaac
Actor Jessica Chastain explains the sexy moment that went viral with her 'Scenes From a Marriage' co-star Oscar Isaac.
Actor Jessica Chastain is a two-time Oscar nominee for performances in Zero Dark Thirty and The Help. She has a diverse filmography that spreads across multiple genres. She currently has a few projects that are circulating on the film festival circuit. Chastain most recently attended the world premiere of The Eyes of Tammy Faye and The Forgiven. She also attended her TV mini-series Scenes From a Marriage premiere with her co-star Oscar Isaac. They had a special moment on the red carpet that went viral. She recently explained the moment in an interview.
Jessica Chastain and Oscar Isaac's relationship
Chastain and Isaac have been friends for much longer than people may have realized. The Hollywood Reporter shared Chastain's words regarding how they met. She said, "Oscar [Isaac] and I have been friends, we went to college together, so we've been friends more than half of our lives."
However, there's certainly a lot more tension in their recent project that they worked on together. Scenes From a Marriage is currently available on HBO and the streaming platform HBO Max. The story follows Mira (Chastain) and Jonathan (Isaac) as they confront the biggest issues of their marriage. Their relationship is tested as everything begins to unravel.
This isn't the first time that the pair have starred in a project together. They delivered masterful performances in A Most Violent Year back in 2014.
Jessica Chastain and Oscar Isaac moment on the Venice International Film Festival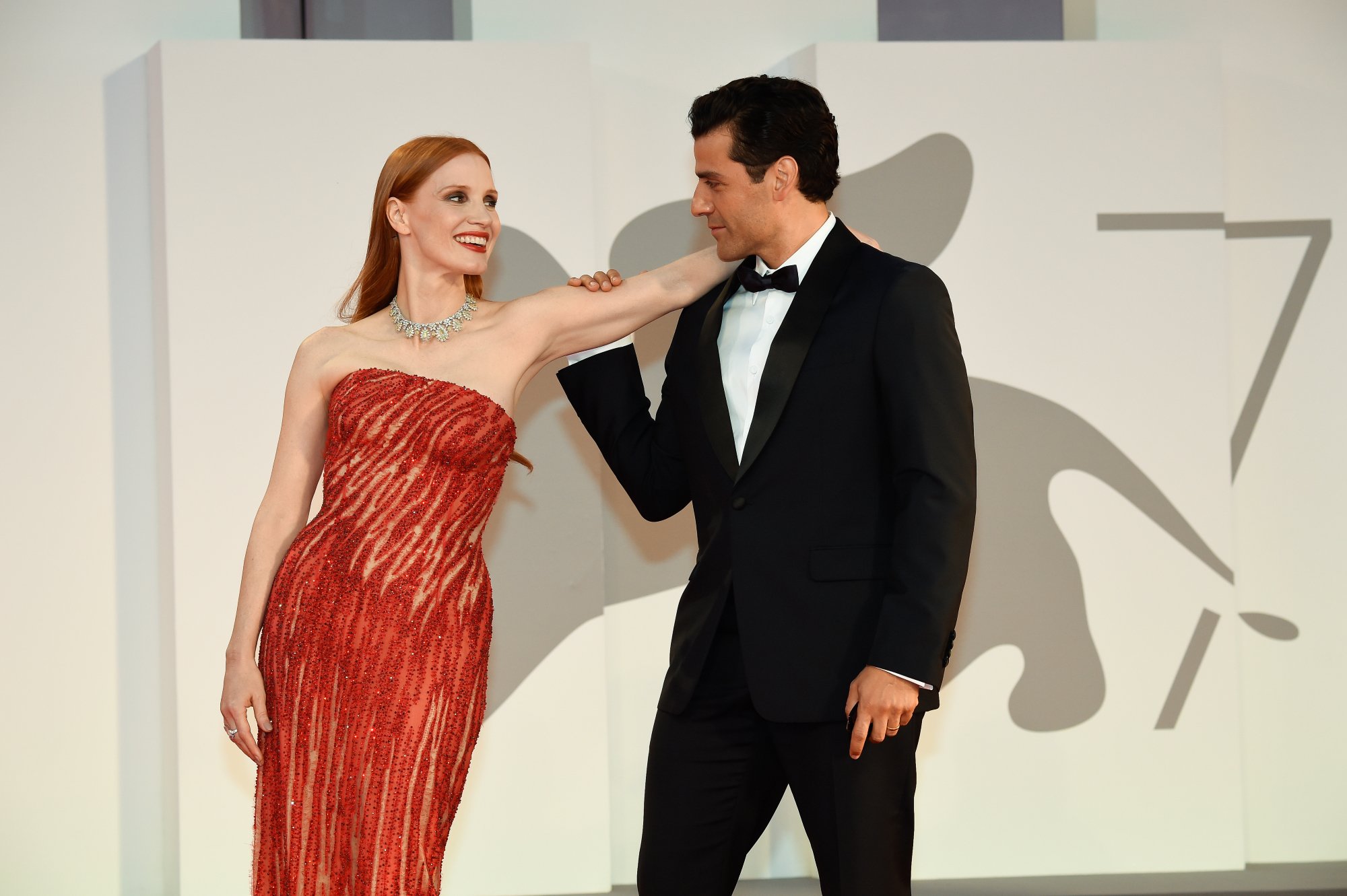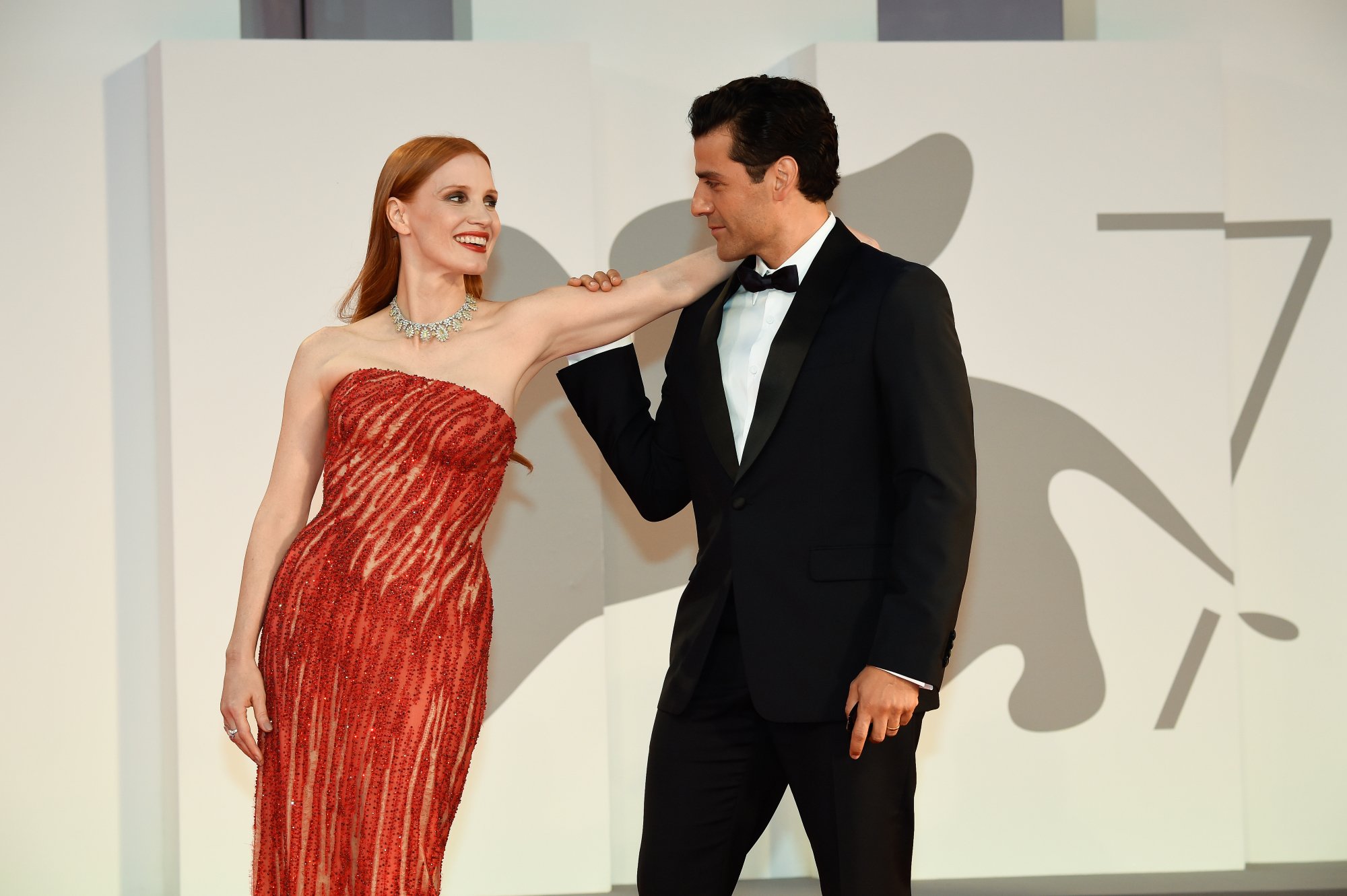 Scenes From a Marriage premiered at the Venice International Film Festival on September 4, 2021. Chastain and Isaac both turned up to walk the red carpet. They shared a sweet moment that ultimately spread across the Internet like wildfire. It was captured in slow-motion, which only enhanced the short video.
THR shared Chastain's reaction to the footage, as well as her breakdown of what really happened. "I'm looking straight ahead and he looks over at me," she recalled. "He just goes to give me a peck on my elbow, and at the same time, I'm going to give him a hug. So all of a sudden, his face ends up in my armpit."
Chastain emphasized the fact that the moment wasn't as intimate in real life. The slow-motion capture exaggerated what actually happened. Chastain said, "Let me just say though, this is a slow-motion video, and everybody is super sexy in slow motion."
The connection that went viral
Social media timelines flooded with the slow-motion moment. People were titling Chastain and Isaac the sexiest duo in Hollywood. Other folks mentioned how they couldn't stop repeatedly watching the clip.
Chastain accounts the attention to the coronavirus (COVID-19) pandemic. Many folks haven't had the opportunity to hug or share that physical touch in so long. "We have all been locked in our houses for so long," Chastain stated with THR. "When this video went viral, I was like, people just need to see people touch and hold each other."
These candid red carpet moments are so great because they're genuine. It helps that the stars are at a prestigious film festival looking absolutely stunning. The Golden Globes and the Academy Awards ceremonies are getting closer, which will likely capture more of these viral moments.