'Scream' Star Neve Campbell Recalls Being Attacked by a Bear on a Movie Set: 'We Get Asked to Do Silly Things'
Actor Neve Campbell understands that movie sets often ask ridiculous things of their cast. However, a young performer, in particular, is willing to go above and beyond to impress the powers that be. Campbell recently recalled a bear attacking her on a movie set before starring in Scream in a story that's both thrilling and terrifying.
Neve Campbell hit big with playing Sidney Prescott in 'Scream'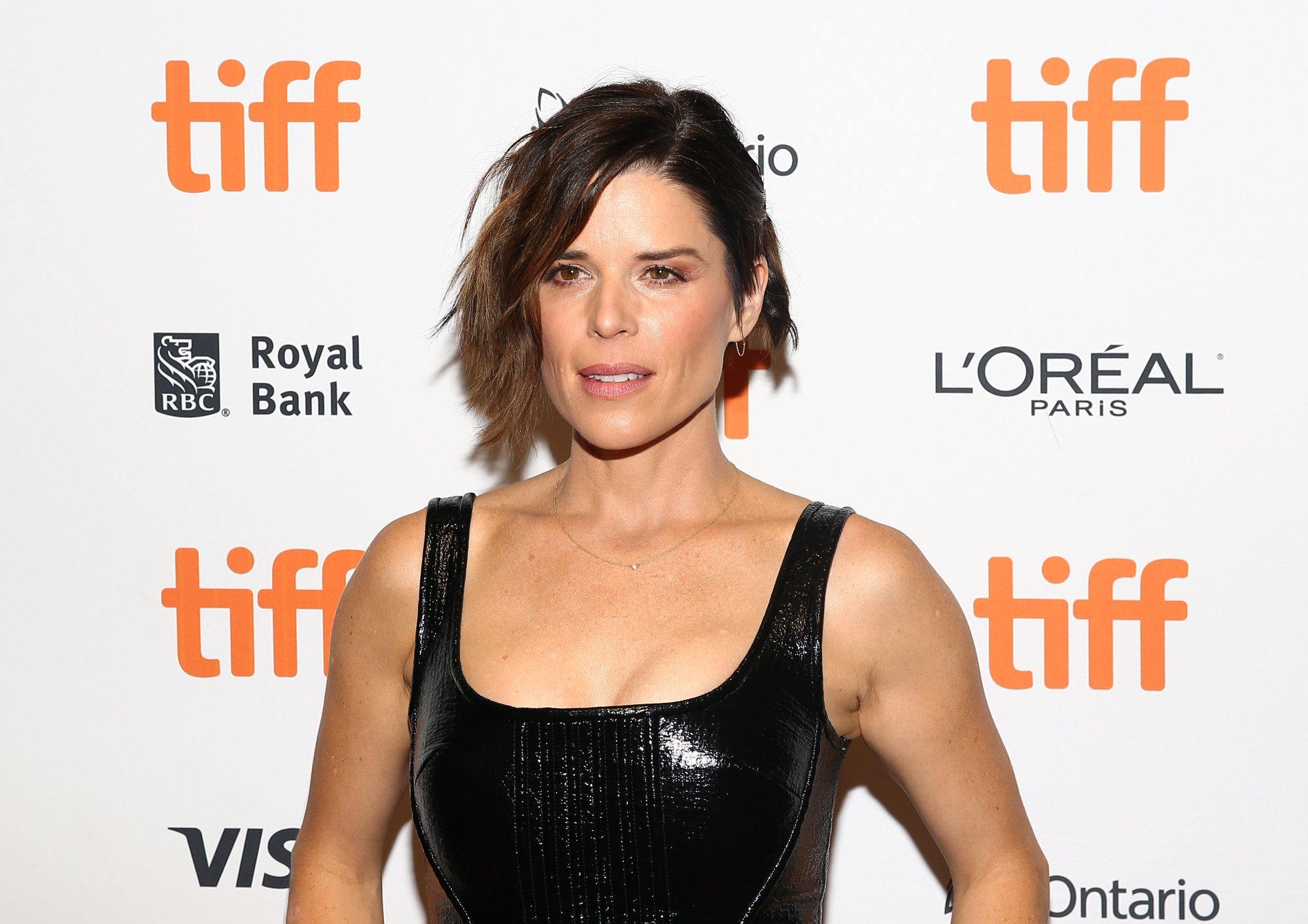 Campbell is popular for starring in dramatic and horror roles. However, her performance in Wes Craven's Scream franchise as Sidney Prescott brought her international success. The horror movie series is one of the most successful and iconic ones of all time.
Campbell's Sidney gave her the title of a legendary "scream queen" as a result of the iconic nature of her performance. However, she also hit big success with the thriller Wild Things, which has a loyal following of its own. Campbell is no stranger to big fandom and star-making movies.
A bear once attacked Neve Campbell on a movie set
The Kelly Clarkson Show brought Campbell on as a guest. Naturally, host Kelly Clarkson interviewed her about the newest Scream installment. However, she also asked Campbell about a previous bear attack encounter. The actor was more than happy to share the story that understandably shocked Clarkson.
Campell's close call with a bear happened on a movie set years before she starred in big movies such as Scream and Wild Things. She was only 17 years old at the time and desperately wanted to impress the cast and crew.
"I was playing this role where she's 'one with the animals' and there was a scene where I was getting chased by a bear," Campbell said. "They brought this bear on set and they first gave me this big bottle of Coke to feed it. [After feeding it], they said dip your hand in honey and just run. And when you get to the tree over there, turn your hand out and feed the bear."
Campbell continued: "I dipped my hand in honey and I run to this rock, and I turn around and I put my hand out and the bear is not slowing down and he's not coming for my hand. He grabs me by the leg and he pulls me through the forest."
"My mother was visiting set and she's screaming," Campbell said. "The whole crew is frozen because nobody can believe what's happening. All I can think to say is, 'He's biting me,' like it's not obvious."
The movie's bear wrangler ultimately threw rocks at the bear to scare it off. Fortunately, Campbell had no serious injuries. She concluded, "It's silly. We get asked to do silly things."
Campbell purposefully left out the title of the movie.
A new 'Scream' is blowing up social media
Campbell is back in headlines for a big reason: Scream. The franchise is making a big return for the first time since 2011's Scream 4. This also marks the first installment in the series since Craven's death in 2015. However, audiences are swooning over Scream's sheer brutality, humor, and cleverness in deconstructing the slasher genre.
Campbell returns alongside other Scream legacy actors Courteney Cox and David Arquette. Paramount Pictures has a real winner on their hands and an opportunity to return to a movie franchise that crowds still find fresh. However, the box office numbers will determine its true performance.
Scream is now playing exclusively in theaters.