Sebastian Stan on 'Gossip Girl' and His Friendship With Chace Crawford
Today, Sebastian Stan is best known for portraying Bucky Barnes (AKA The Winter Soldier) in the Marvel Cinematic Universe. He has appeared in Captain America: The First Avenger, Captain America: Civil War, Avengers: Infinity War, and more — yet often at the fringes of the frame. He currently stars opposite Anthony Mackie in the Disney+ Marvel series The Falcon and the Winter Soldier (TFATWS). Yet, years before the MCU turned Stan into a household name, he played a supporting character in Gossip Girl.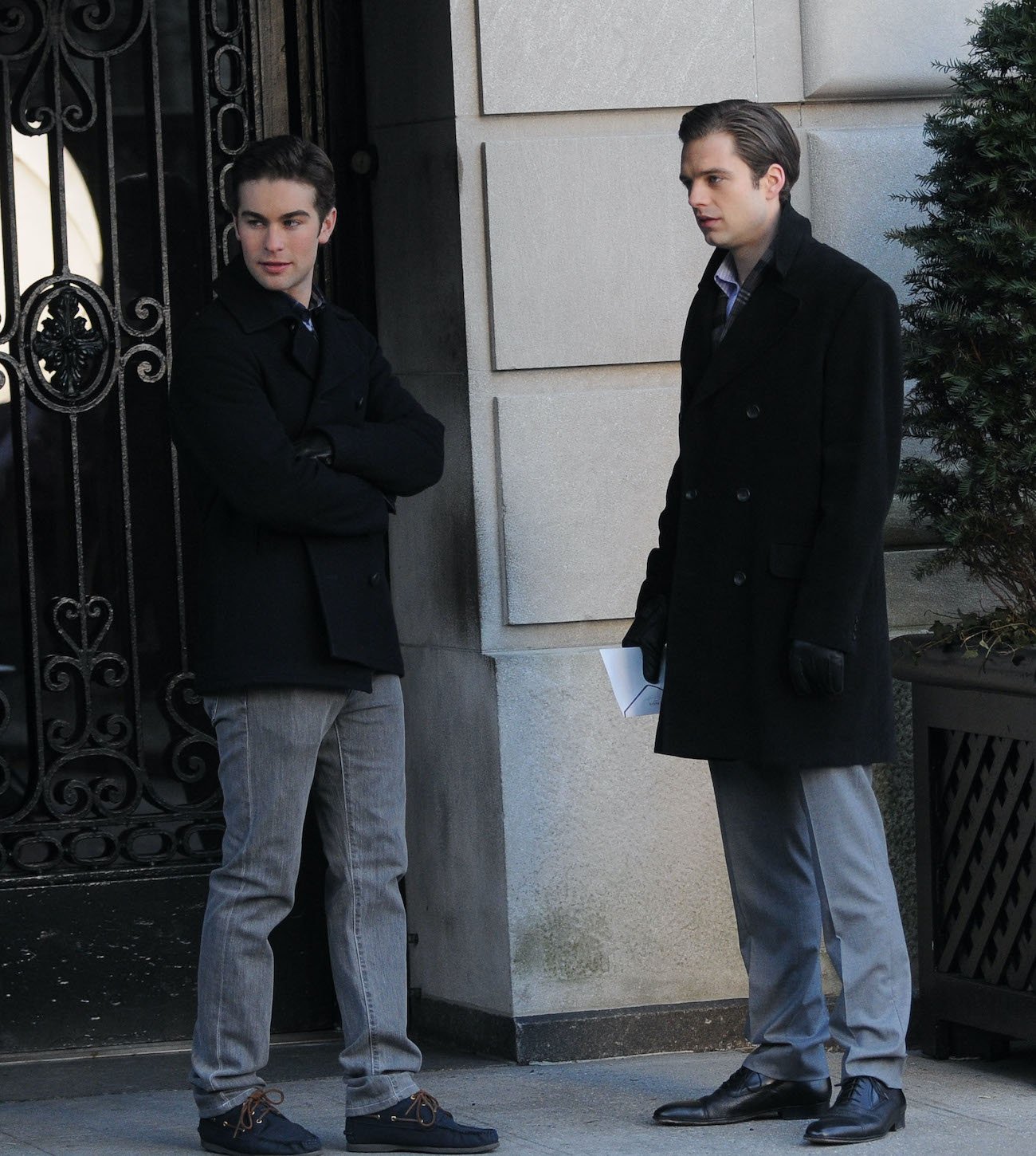 Stan portrayed the recurring character Carter Baizen in Gossip Girl from 2007 to 2010. Carter Baizen is a graduate of St. Jude's School for Boys, and he is frenemies with Nate Archibald (Chace Crawford) and Chuck Bass (Ed Westwick). During an interview with SiriusXM Radio, Stan discussed Gossip Girl, recalling what it was like to be part of a show that became quite the popular teen drama. 
Sebastian Stan talks about' Gossip Girl' and his friendship with Chace Crawford
During the interview, Michelle Collins of SiriusXM noted that Stan was on Gossip Girl, explaining that such a show must have led to a few wild nights when the actor was in his 20s. Stan said: 
"Oh yes. How could I forget? That was wild for sure. And, you know, I mean, Chase [Crawford] was a really good friend. And, I met him around 20-21; he was I think 19 when I met him. And, that was wild, to be in New York…

Stan | SiriusXM
Stan went on to explain that, though the experience was "wild," he was not a primary cast member. Thus, he was not subject to the same level of attention as Blake Lively, Chase Crawford, Leighton Meester, etc. He shared: 
"I never had the attention that they got to some extent, which, you know, I was always sort of observing that situation. But, still, I was in that world, and it was just fascinating to see how popular that show was." 

Stan | SiriusXM
Sebastian Stan talks about hanging out in the Lower East Side with Crawford 
When asked to tell the interviewer about his "craziest" night out with his Gossip Girl co-star Crawford, Stan noted that they didn't do anything too wild. He shared: 
"No. I only went out Lower East Side. That's where we went. We went out Lower East Side. There was this place called The Dark Room. That's where we used to go to, and that place no longer exists. And I just remember Chace mentioning it in an interview one time, and then that was it." 

Stan | SiriusXM
Stan explained that they couldn't go back there after Crawford mentioned it, because it was suddenly always swarming with people — likely hoping to run into Crawford and Stan.