'Seinfeld': The 1 Main Cast Member Who Never Won an Emmy Award During the Series' Run
Seinfeld. Just say the iconic comedy's name and someone will burst into laughter or share their favorite episode. It was one of the biggest shows of the 1990s. Each of the main cast members — Michael Richards, Julia Louis-Dreyfus, Jerry Seinfeld, and Jason Alexander — received an Emmy Award in recognition of their work. Except, astoundingly, for one.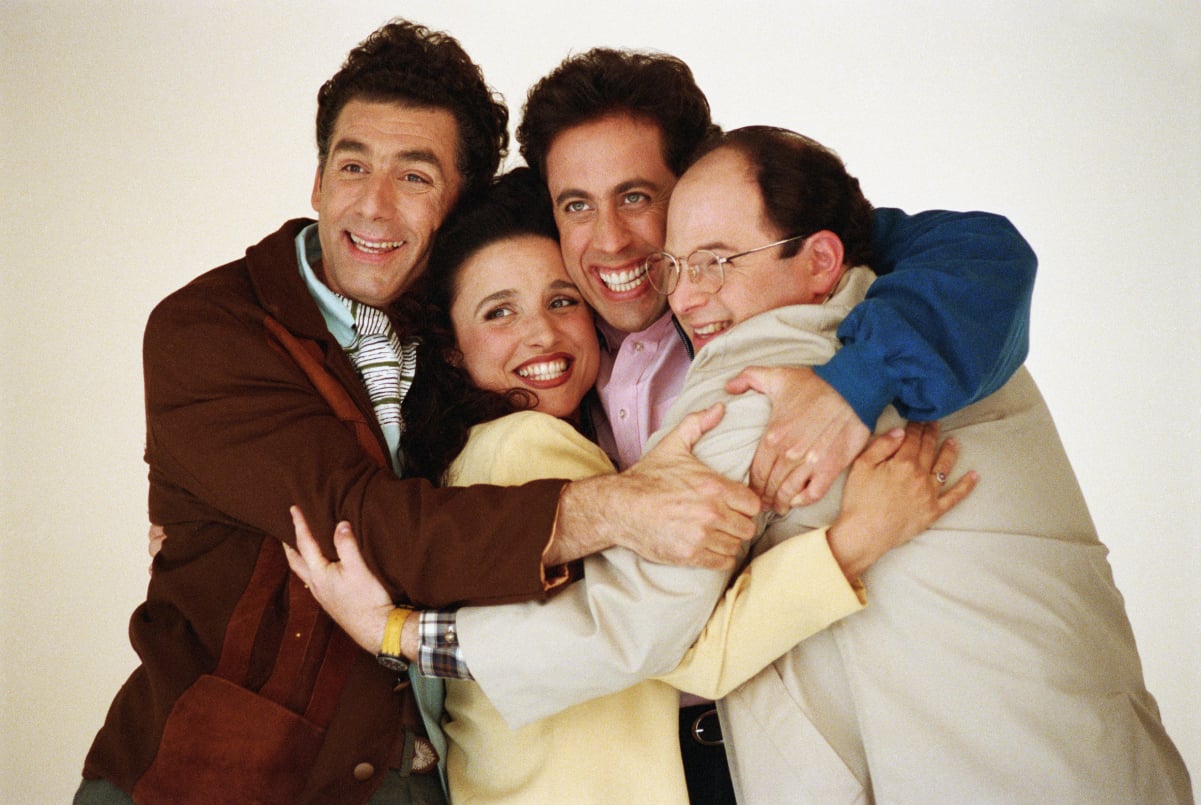 Netflix is having fun announcing 'Seinfeld's arrival
The streaming giant recently released a trailer proclaiming "2021's hottest new show. Well, not actually new, but never seen before, on Netflix."
Netflix co-CEO Ted Sarandos noted tongue-in-cheek in the company's press release that: "This is the first time we've taken a risk of this nature, going all-in on nine seasons at the jump. But Jerry has created something special with this sitcom that nobody has ever done. I truly think he and Mr. David have enormous futures ahead of them and I'm thrilled Netflix could be the home for them to grow their fanbases."
All nine seasons of Seinfeld debut on Netflix on Oct. 1.
Jason Alexander was the only cast member of 'Seinfeld' to not win an Emmy
While Richards, Seinfeld, and Louis-Dreyfus each won Emmy Awards for their work on Seinfeld, Alexander who played the difficult-to-like George Costanza on the series was nominated seven times but never did receive the honor. When asked by the Television Academy Foundation (TAF) if the exclusion ever bothered him, the actor took the oversight in stride.
"That would be phrasing it too strongly," Alexander said. "I noted. I note that I never won it. I note that I'm the only one of the four that never won one. If I said to you, 'My life's dream is to win an Emmy Award,' I would be lying. I never had my eye on that prize. I also don't really believe in prizes for acting. I don't think there's a way to compare an actor's work in one role against another actor's work in a completely different role. Now if the competition was, 'All five of you are going to play the same role,' now we're talking about a competition. But we're not doing that."
Julia Louis-Dreyfus on winning her Emmy for the show
The Elaine Benes actor won an Emmy for her role in 1996 but admitted she had given up thinking she would receive a trophy.
"Up until that point, you know, I'd been nominated so many times," she told TAF. "Which was wonderful to be nominated, but I just assumed I would lose. So I remember very vividly the year that I won, when the camera cut to me and they said my name. I think I looked at the camera and said, 'Oh please, oh please, oh please,' because I knew I wasn't going to win. When they announced me, I was like 'What the f***?' I couldn't believe it, I was so shocked, it was a shock. But I was happy to win, because I really, really wanted to win. That's the truth, I really did. So it felt great. It's always terrifying when you win, because you've got to get up and not trip and stand up straight and suck in your tummy and say something that's clever."