'Seinfeld': Behind the Scenes Photos From 6 Memorable Episodes
Seinfeld is one of the most iconic TV shows ever made. A defining program of the 1990s, the comedy from Larry David and Jerry Seinfeld ran for nine seasons airing close to 200 episodes. Revisit the award-winning series by going behind the scenes on some of the show's most memorable episodes. 
'Seinfeld' pilot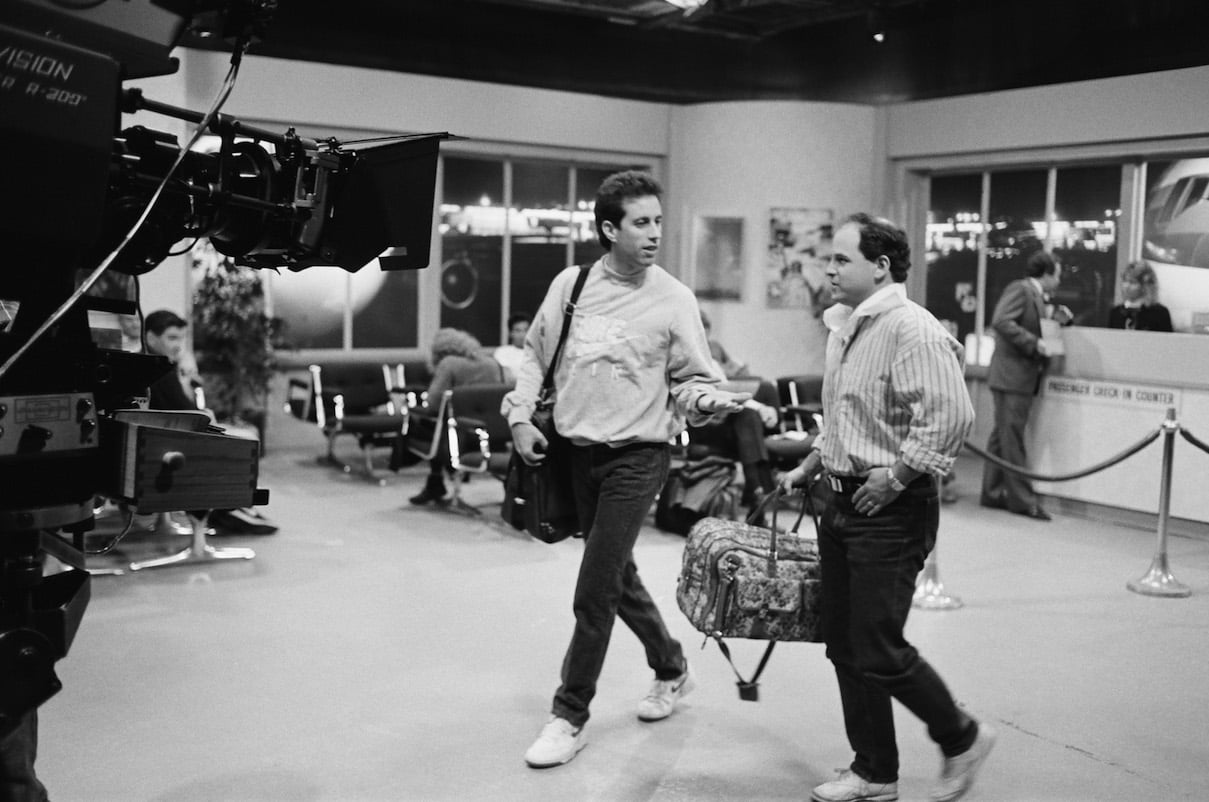 RELATED: How Old Was Jerry Seinfeld and the Rest of the 'Seinfeld' Cast When the Show Began?
TV changed on July 5, 1989, when Seinfeld, then called The Seinfeld Chronicles, premiered on NBC. The 30-minute comedy introduced the world to stand-up comedian Jerry (Seinfeld), and his closest friends. 
In the show's first-ever episode called "Good News Bad News," Jerry and George Costanza (Jason Alexander) stood in the lobby of an office building hoping to find a woman Jerry met at a party.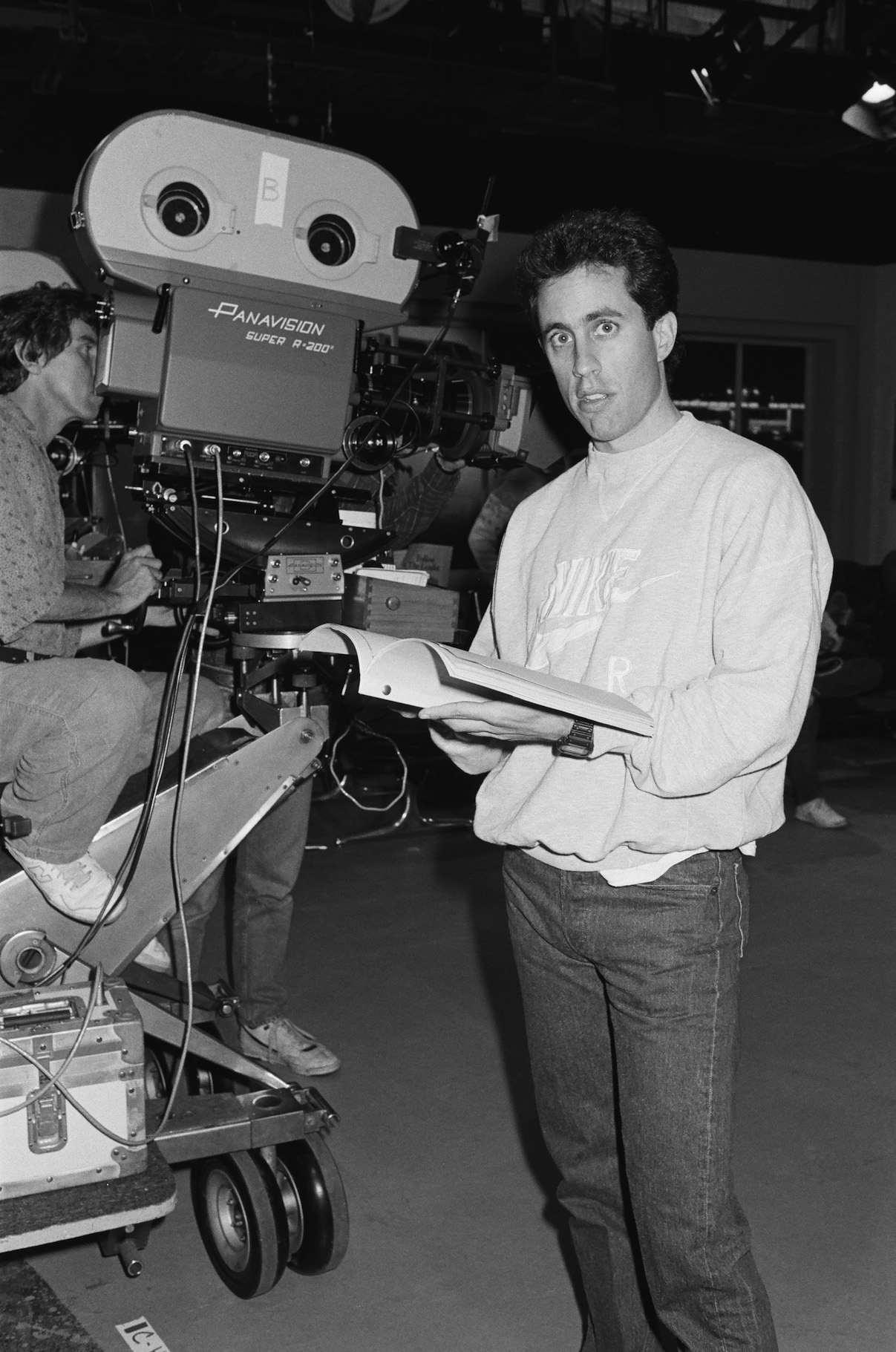 RELATED: 'Seinfeld': Why Jason Alexander Thought the Series Wouldn't 'Run for Even a Day'
Cosmo Kramer (Michael Richards) made also made his debut as Jerry's eccentric neighbor. Julia Louis-Dreyfus didn't make her first appearance as Elaine Benes until Seinfeld Season 1 Episode 2: "The Stake Out." Not an immediate success, it took years for Seinfeld to become a cultural phenomenon. 
RELATED: 'Seinfeld' Filming Locations To Visit in New York City
'Seinfeld' Season 3 Episode 23: 'The Keys'
Originally airing on May 6, 1992, Seinfeld Season 3 Episode 23: "The Keys," marked the end of an era for Jerry and Kramer. After years of Kramer crossing the threshold of Jerry's apartment uninvited — Richards' entrances as Kramer became his character's trademark move — Jerry couldn't take it anymore.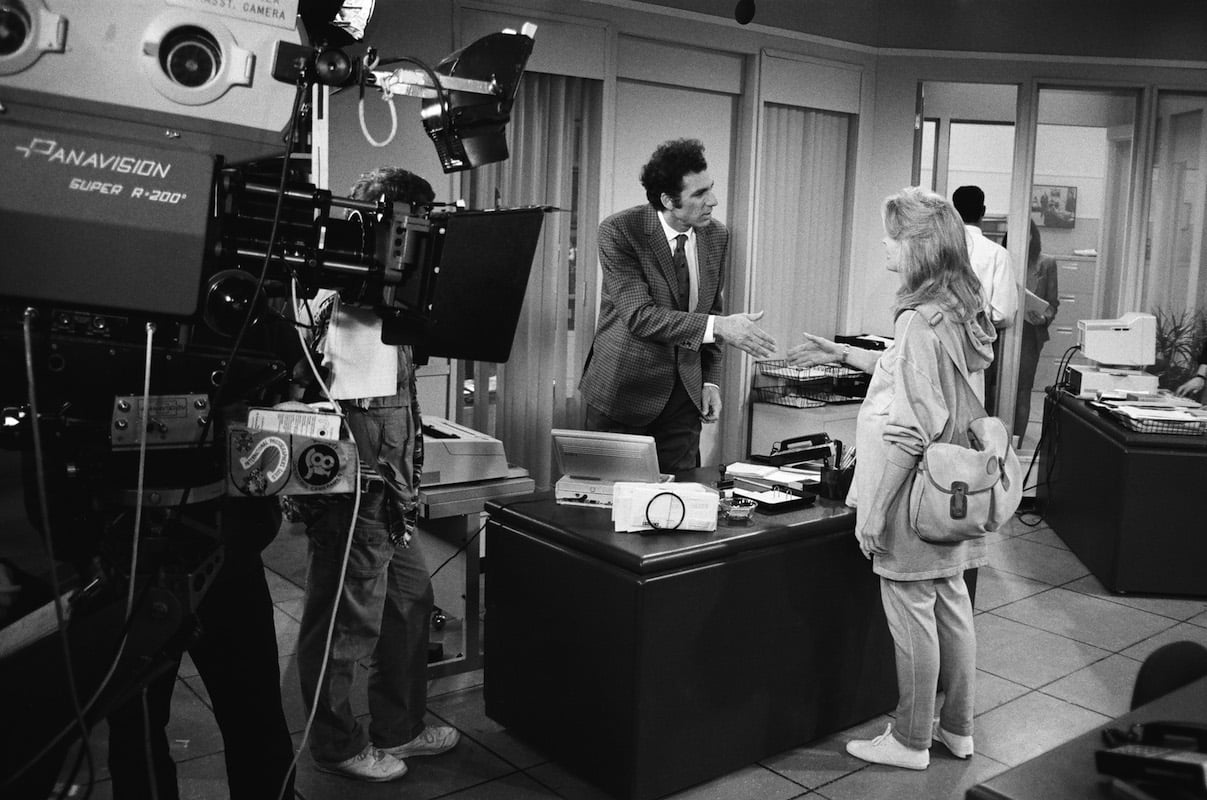 The comedian demanded his spare keys be returned meaning Kramer couldn't just come into his apartment at all hours of the day. Upset that Jerry asked for his keys back, Kramer went to California. 
RELATED: 'Seinfeld' Star Jason Alexander Has 'Never Understood' Why People Call It a Show About Nothing: 'They're So Heavily Plotted'
'Seinfeld' Season 5 Episode 22: 'The Opposite'
During a conversation at Monk's Café, George realizes his gut is always wrong. Therefore, the opposite of his instincts has to be right.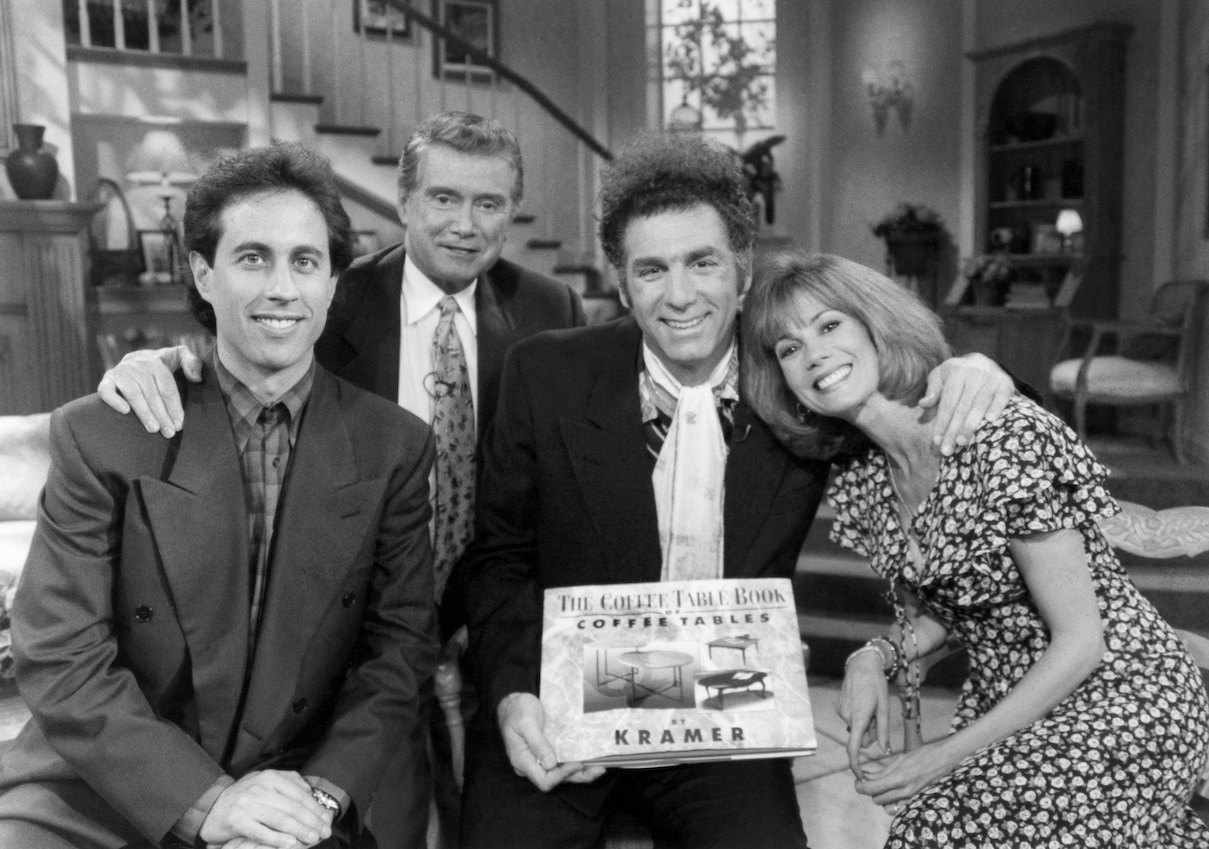 While he tests out this idea Jerry notices that whenever something bad happens to him he somehow comes out of it breaking even. When he loses a stand-up gig he gets an offer for another performance only a few minutes later. As a result, Kramer starts calling him "Even Steven." 
RELATED: 'Seinfeld': How Bette Midler Ended up on the Season 6 Finale
'Seinfeld' Season 9 Episode 16: 'The Burning'
This 1998 episode featured some memorable Seinfeld guest stars. Jerry starts seeing a woman (Cindy Ambuehl) with a mysterious past.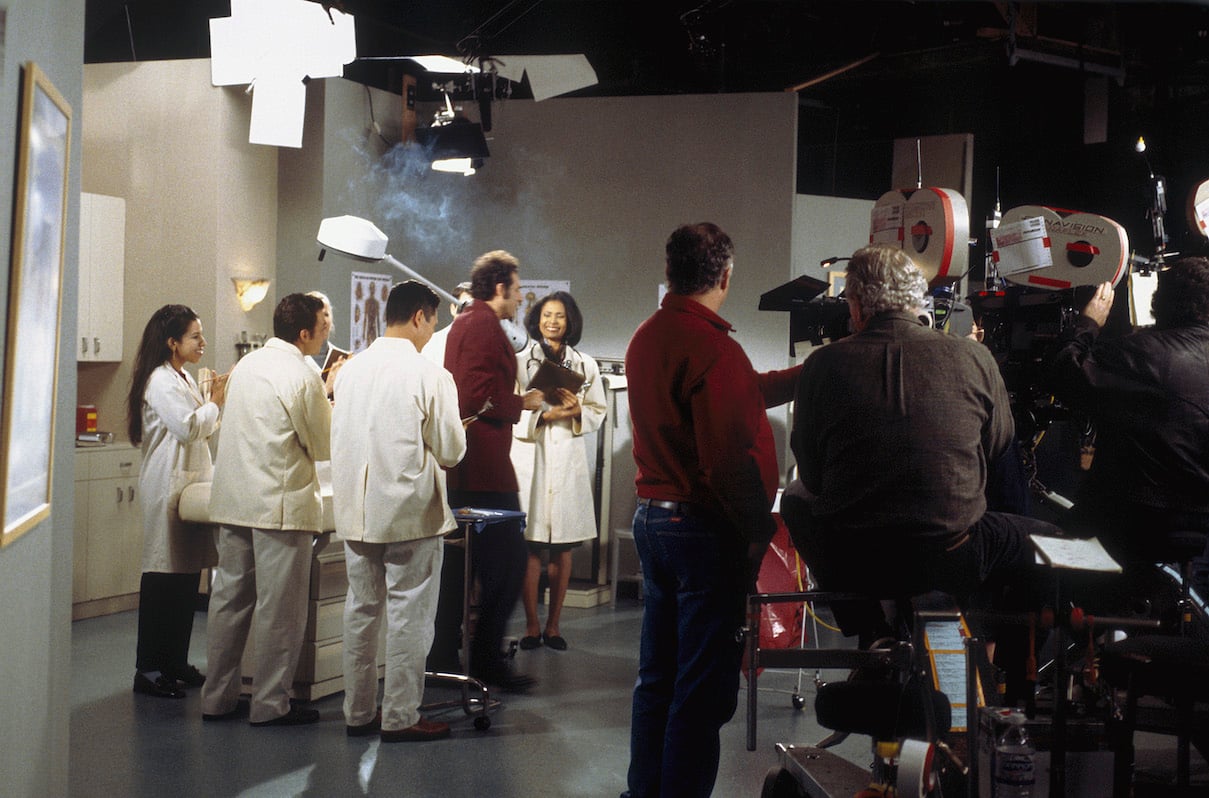 RELATED: 'Seinfeld': Jerry Stiller Never Got Any Notes on Playing Frank Costanza From Jerry Seinfeld
And Elaine's on-and-off-boyfriend, David Puddy (Patrick Warburton), might be religious because of the preset stations on his car radio.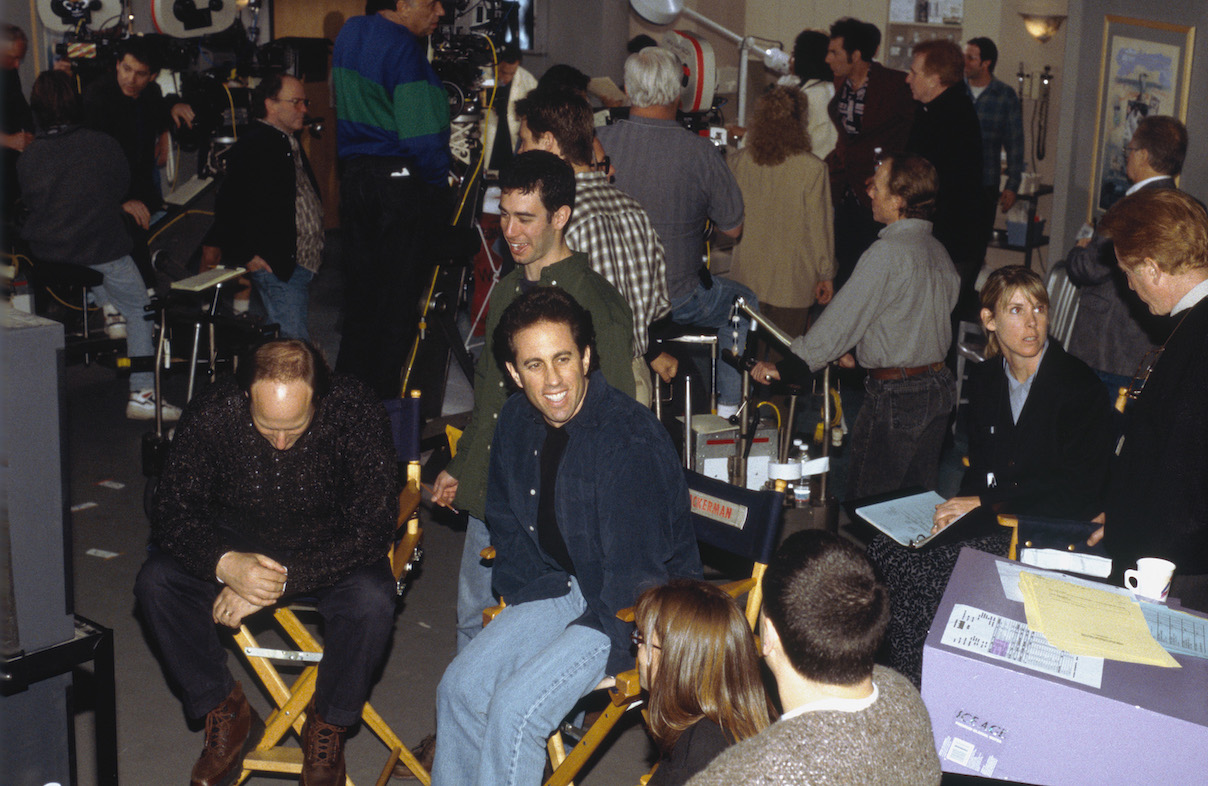 'Seinfeld' Season 9 Episodes 23 and 24: 'The Finale Parts 1 and 2'
On May 14, 1998, the Seinfeld finale aired in two back-to-back episodes. Upwards of 76 million people tuned in to watch Jerry, Elaine, George, and Kramer's send-off earning it a spot as one of the most-watched TV finales ever.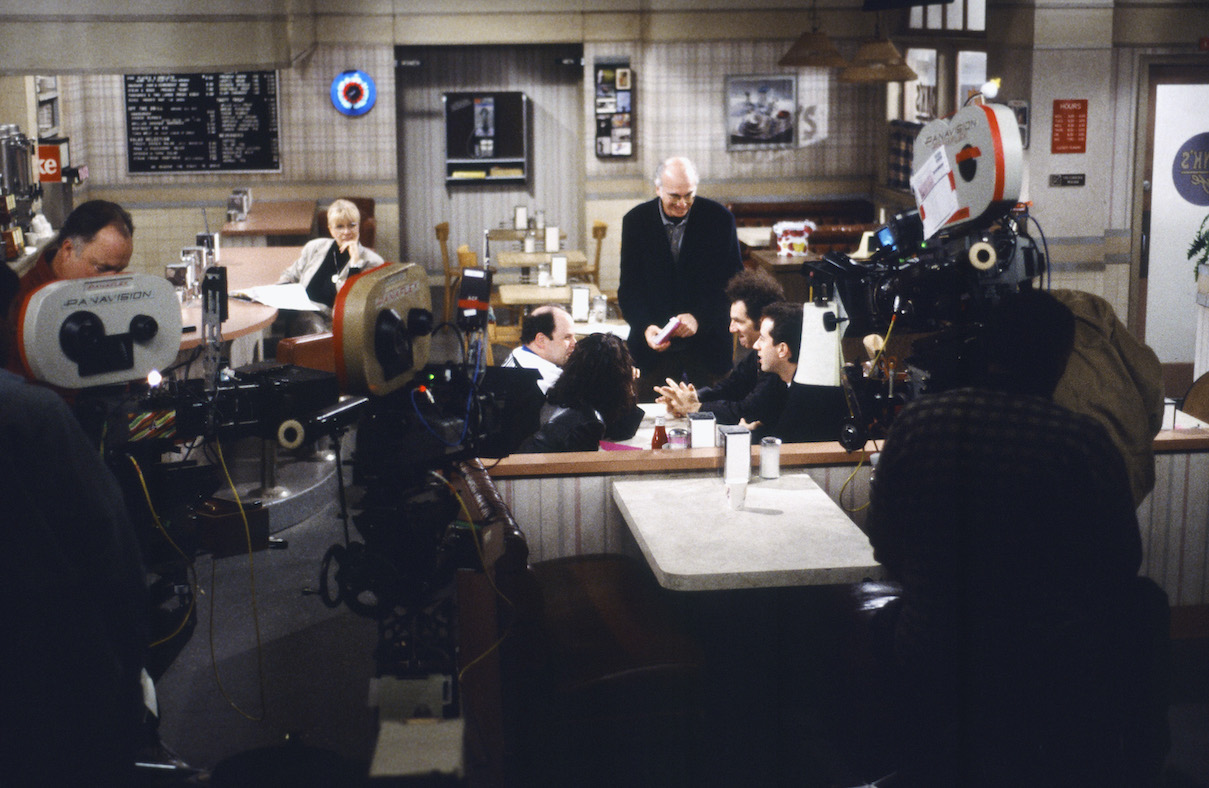 In the episodes, the four friends wind up in jail after standing idly by while a man gets carjacked. They go to trial and the show ends in much the same it started: with a conversation about buttons. Many Seinfeld fans hated the series finale and it remains a heated topic of discussion decades later. 
Seinfeld is available on Hulu before it switches to Netflix in 2021.