'Seinfeld': George's Storyline Would Have Ended Very Differently If the Show Ended After Larry David's Exit
For nine seasons, fans checked in week after week with their favorite "show about nothing." Indeed, Seinfeld might not have been as focused as some other epically popular sitcoms. But in doing so, the show commented on so much. So it's hard to believe now Seinfeld nearly came to a close two years earlier than it otherwise would have.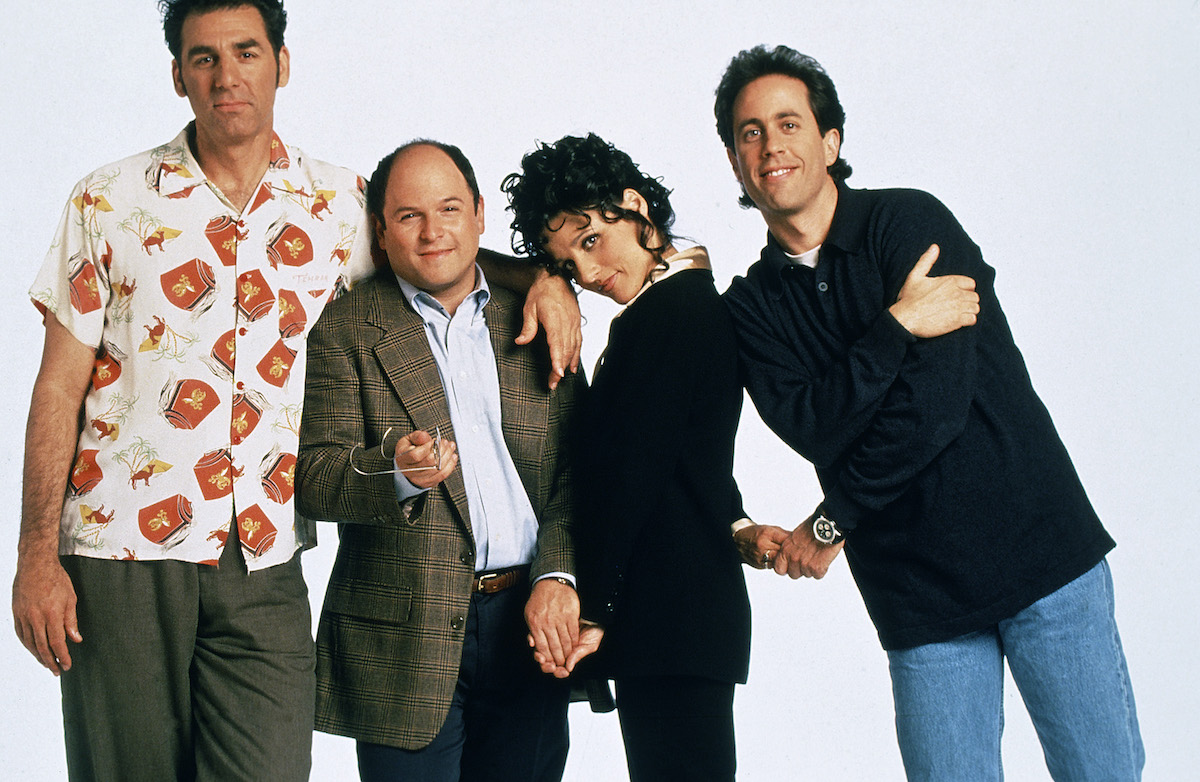 'Seinfeld' became a cultural phenomenon in the mid-1990s
In an era when cable networks produced little original content and certainly before streaming services, Seinfeld pushed the boundaries of what was possible. Its early seasons in particular hinged on putting the four main characters in universally relatable situations, such as waiting for a restaurant table or getting lost in a parking garage.
But season 4 — and its award-winning episode "The Contest" — proved to be the turning point that transformed Seinfeld into a phenomenon. By the time the show wrapped for good in 1998, it had become perhaps the definitive television series of the 1990s. Even decades later, fans are revisiting the show or discovering it for the first time.
But Larry David's exit after season 7 almost ended the series
Once Seinfeld established itself as a monster hit, the question then became how long it could go on for. As the show's popularity surged, its cast earned bigger paydays, and the pressure to keep the series going strong increased. Finally, co-creator and showrunner Larry David — who often threatened to walk away — quit after season 7.
Rather than wrapping up the show there and then, Seinfeld himself stepped up to lead the creative behind the scenes. This meant Jerry's (Seinfeld) on-screen stand-up comedy was cut from the show, which then began to lean into broader comedy than it previously had. Still, the series continued on for two more seasons, officially ending in 1998.
Here's how George Costanza's story could have ended that season
Divisively, the Seinfeld series finale sent Jerry and his friends to prison for essentially being terrible people for nine seasons. But had David's exit ended the show, George Costanza (Jason Alexander) one particular would have faced a very different fate. Fans might remember season 7 revolves around George's engagement to Susan (Heidi Swedberg).
The season finale shockingly kills her off with no one — including George — affected by her passing. But if season 7 had marked the show's end, George's story would have ended in a miserable marriage with Susan, effectively ending his friendship with the gang. Ironically, either scenario would have seen George — in his mind — trapped in a "prison" of one form or another.