'Seinfeld': Jason Alexander Says Fans Are Always Surprised to Learn This About Him
Find out what 'Seinfeld' star Jason Alexander says "shockable" George Costanza fans have a hard time believing about him.
Actor Jason Alexander played the role of scheming, spineless George Costanza on Seinfeld for nine seasons. When the iconic comedy's fans meet him, he explains, they expect to meet George Costanza in real life.
While he doesn't like to let his fans down, the actor is nothing like George Costanza and in fact, says that many of his fans are extremely surprised when they discover more about the real Jason Alexander.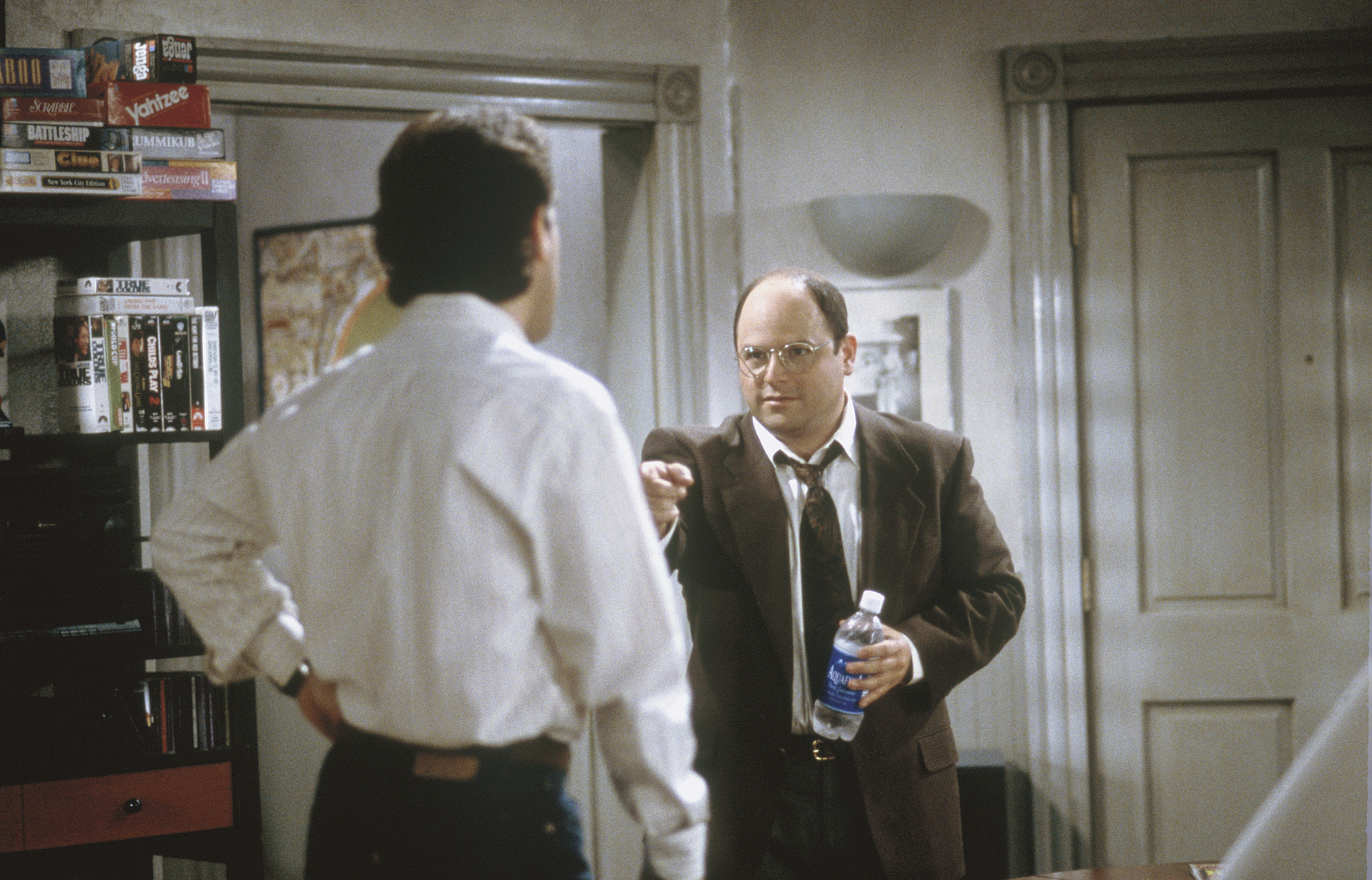 George Costanza fans are very 'shockable'
In a 2016 conversation with Television Academy Foundation, Alexander talked about many things pertaining to his career, from his Broadway experience to his voice-over work to, naturally, Seinfeld and George Costanza. He was asked what his fans would be surprised to know about him. The actor was eager to distinguish between George Costanza's fans and his.
"I assume we're thinking fans of George," he said, "because my fans…the thing that seems to surprise most people is that I'm not George and that anything that I do that is not George-like is a major shock to them."
"But my actual fans get the larger picture. For the people that have a very limited knowledge of me, any time I sing they go, 'whaaat?', anytime I change my voice, they go 'whaaat?'" … It seems like everything shocks the George fans. They're very shockable."
Something George Costanza would never do
The actor went on to say that he felt, from feedback he'd received, that what shocked many fans was his civic involvement.
"I think celebrity has only one decent value," he said. "And that is to bring attention to things that actually have value. So I advocate for things."
Alexander explained that he attends events and opportunities for causes that otherwise might not receive attention. In particular, he is outspoken about gun laws in the US, for which he says he is either "universally praised" or been told by fans that they would never again watch Seinfeld, or received death threats.
"They don't expect that of George," he said. "I can't dump the celebrity, and I think it has a certain amount of responsibility….but every now and then I ask people to look at things…"
Alexander then drew the line between where George ends and he begins, expressing that unlike George, he's not content to pretend that issues concerning so many don't exist.
"I think most people think of me as a pretty middle-of-the-road, as smart as the average guy, as articulate as the average guy, as engaged as the average guy, as schmucky as the average guy: George," he concluded. "I'm nobody's genius, but I don't live in the middle of the road. I think that tends to surprise people."