'Seinfeld': Ron Howard's Dad Guest-Starred in 2 of the Funniest Episodes of the Comedy
Even if you're the most avid fan of Seinfeld, you might easily have missed actor Rance Howard in guest appearances on the TV comedy. Rance, who was father to renowned filmmaker Ron Howard, proved himself to be a scene-stealer in two of the show's best episodes.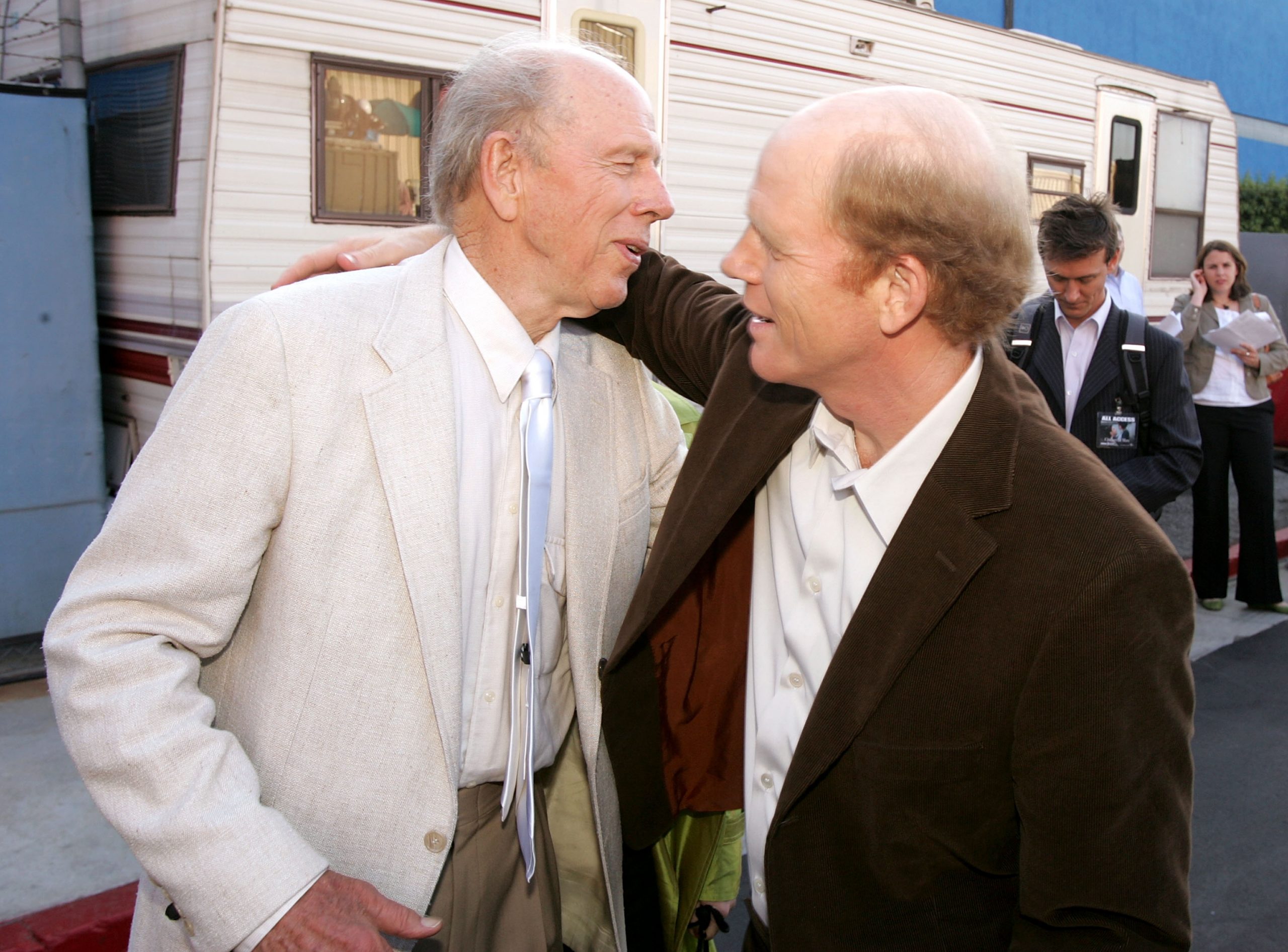 Rance Howard was a prolific actor – and devoted dad
Ron Howard's father appeared through the years in countless films and television shows, including That Girl, The Waltons, Little House on the Prairie, The Courtship of Eddie's Father, and Apollo 13. But his young sons Ron and Clint were his primary concern: Ron had a major role on The Andy Griffith Show as Opie Taylor throughout the 1960s. The younger Clint also had a starring role on Gentle Ben as Mark Wedloe. Rance, who died at age 89 in 2017, stayed by his fledgling actors' sides, providing guidance and instruction in the craft.
When Griffith debuted in 1960, Ron was only 6 years old, and couldn't yet read. Since he wasn't able to memorize his lines by reading them, it was his father who in the beginning, "taught me my lines. I couldn't read," he told the Television Academy Foundation in 2006.
Rance would "teach me the dialogue. The great thing he did was he was teaching me good, solid fundamentals about acting. My dad was teaching me to act."
The Andy Griffith Show made good use of Rance's experience as an actor, having him appear in several episodes including "A Black Day for Mayberry" and "Barney and the Governor."
You might remember Rance from these 'Seinfeld' episodes
Rance appeared in the fifth season Seinfeld episode "The Glasses" as the blind man at George Costanza's health club who unwittingly agrees to trade his eyeglass frames for George's Gloria Vanderbilt glasses and have the lenses switched. "Tough luck, a deal's a deal," Rance's character says once Jason Alexander's George realizes his new frames pinch his nose.
The other episode of the iconic comedy in which Rance made a guest appearance was the second half of season 7's two-parter, "The Bottle Deposit." In that episode, he portrayed a farmer whose daughter has a tryst with Newman played by Wayne Knight.
Rance on working on the 'Seinfeld' set
In a 2016 interview with "Goober Says Hey" Andy Griffith Show fan podcast host John Lane (airing on podcast "Two Chairs No Waiting"), Rance chatted about his time on the sitcom.
"That was wonderful," he said. "Jerry, the whole cast, is so generous. By 'generous,' I mean they don't try to hog a scene. They're generous in letting the other actors have their moment. They're not stingy; you know, they let the other actor have a laugh, get a laugh. The whole cast was that way. They were such a friendly cast. They never felt threatened by an incoming actor, by a guest actor coming in. They were just always so helpful.They wanted the other actor to achieve, to do well in the scene. It was such a great atmosphere to work in as an actor."
It should also be noted that Clint Howard also appeared on Seinfeld, as serial killer Tobias Lehigh Nagy in Part 2 of the fourth season's "The Trip."
Ron and Clint Howard's memoir The Boys about growing up in Hollywood hits bookshelves and e-readers on Oct. 12 and is available now for pre-order.