Tom Arnold's Interesting Take on the Now-Infamous 1990s Spat Between the Casts of 'Seinfeld' and 'Roseanne'
Seinfeld, that famously hit NBC show about nothing, was loved by many but most definitely not by all.
One very vocal critic of the show? Roseanne Barr and her ex-husband, Tom Arnold. Not only did they dislike the series, but things got unpleasant after a minor incident between the comedian and the cast of Seinfeld.
Here's Arnold's take on the incident.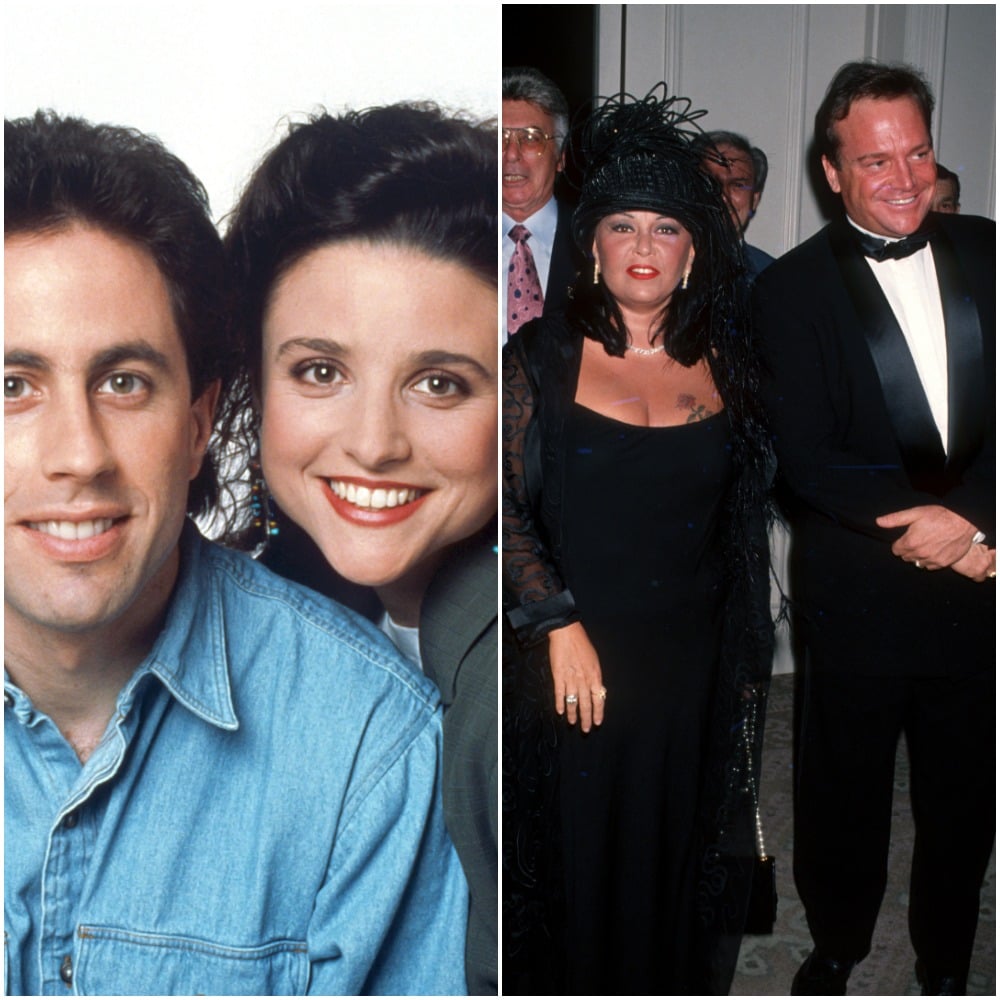 Julia Louis-Dreyfus picked the worst spot to park in
According to Seinfeldia: How a Show About Nothing Changed Everything by Jennifer Keishin Armstrong the actor, who played Elaine Benes on the series, made the colossal error of parking in a spot that belonged to another celebrity. She would come to regret it.
"Julia Louis-Dreyfus inadvertently parked in a spot designated for Roseanne Barr's then husband, Tom Arnold, who at the time – March 1993 – starred in his own show, The Jackie Thomas Show, also filmed at CBS Studio Center," she wrote.
"Louis-Dreyfus later said that she was instructed to park there by the parking attendants. Arnold left a note on Louis-Dreyfus' car: 'How stupid are you? Move your f*cking car, you a**hole!'"
According to the book, Louis-Dreyfus' castmate Jason Alexander and the show's co-creator Larry David apparently approached Arnold about the note. While the author didn't detail what transpired in their conversation, she did note that shortly after, Louis-Dreyfus received on her windshield a Polaroid of buttocks, as well as a vulgar word written in soap on her windshield.
Tom Arnold revisited the incident years later
RELATED: The Cast Members of 'Seinfeld' Weren't Friends, According to Jason Alexander
In a 2018 appearance on Watch What Happens Live with Andy Cohen, the host asked Tom Arnold if he had, in fact, defaced Louis-Dreyfus' car. The actor explained his side of the story.
"I wrote a note, I didn't know it was her car at the time," Arnold said. "And then my ex-wife Roseanne took a Polaroid of [her former Roseanne costar] John Goodman's naked a**, and put that on Julia's car, and then took soap and wrote 'Julia Louis-Drey**' on her car."
As Arnold went on in his story and the details became more and more unsavory, Cohen and the audience gasped.
"It's a very famous Seinfeld story," Arnold said. "You know what? The Seinfeld people were being crappy…God bless Roseanne."
Tom Arnold was involved in another controversial scuffle
In 2018, while attending a pre-Emmy Awards party, Arnold tweeted at that time that TV producer Mark Burnett had "choked' him.
"Mark Burnett just went apesh*t & choked me at this huge Emmy party then he ran away with his torn Pink shirt & missing gold chain. I'm waiting for LAPD," Arnold tweeted.
For her part, Downey chimed in with a tweet of her own saying, "Got this bruise tonight when Tom Arnold tried to ambush my husband Mark and me at a charity event. Is your TV show worth it Tom? Please stop."
The argument reportedly stemmed from Arnold's ViceTV program, The Hunt for the Trump Tapes, which claimed that Donald Trump used racist and questionable language during the run of his NBC reality show, The Apprentice, produced by Mark Burnett.