'Seinfeld': This Scene-Stealer Once Had a Surreal Encounter with Tom Hanks
It's hard to imagine that "the show about nothing" never happened at all. But in the early 1990s, NBC's iconic Seinfeld took a while to build traction. Of course, midway through its nine-season run, the series officially became a cultural phenomenon. And even some of its recurring players have stories to tell involving the show's famous fans, including Tom Hanks.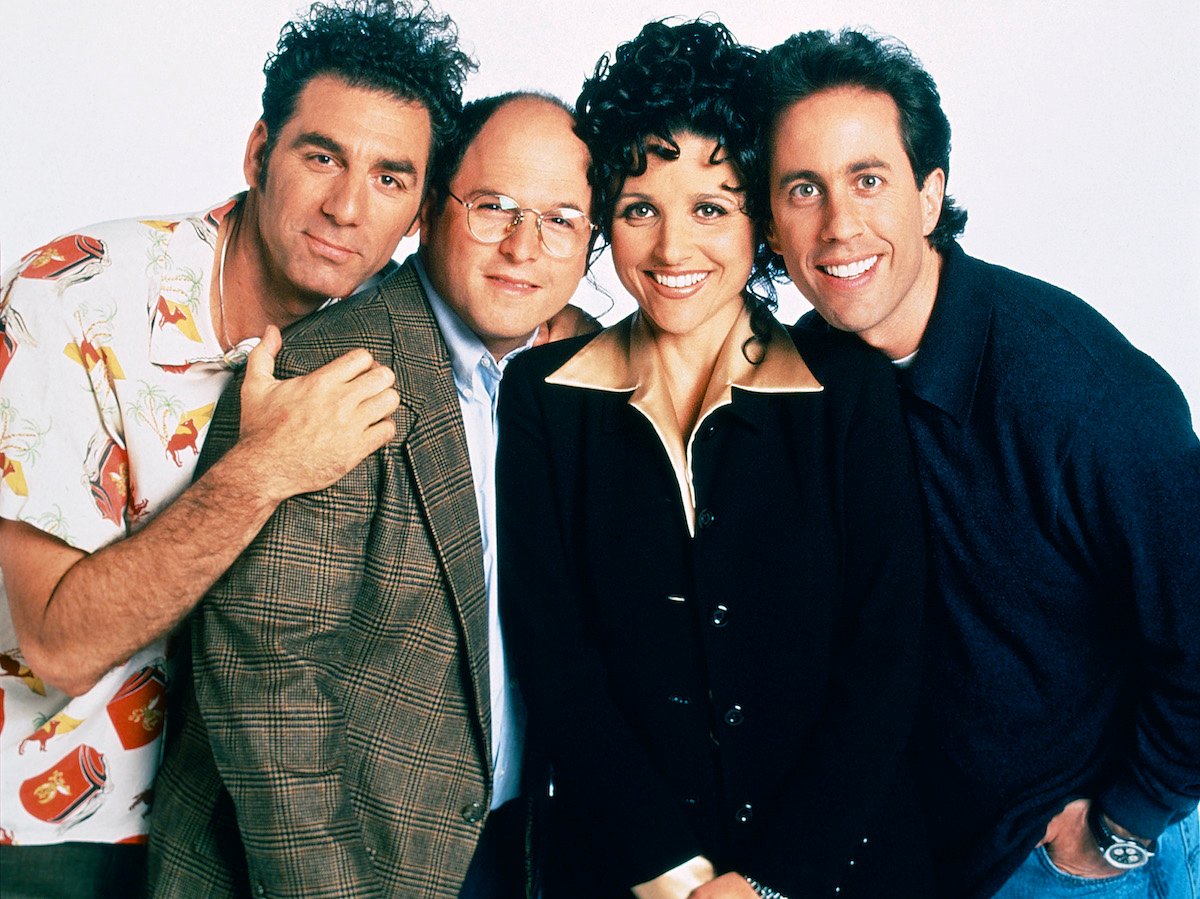 'Seinfeld' featured a ton of memorable supporting players
Of course, Seinfeld centers on the lives of four New York City friends: Jerry (Jerry Seinfeld), Elaine (Julia-Louis Dreyfus), Kramer (Michael Richards), and George (Jason Alexander). But in addition to those main characters, the series also featured popular side characters throughout its run.
Oftentimes fans would latch onto a one-off character, such as Larry Thomas' Soup Nazi. But Seinfeld also included lots of memorable recurring stars, such as Patrick Warburton's David Puddy, Steve Hytner's Bania, and Wayne Knight's Newman. Another was Peterman, played by John O'Hurley.
1 of the most popular recalled a surprise meeting with Tom Hanks
From 1995 to 1998, O'Hurley played Elaine's boss, who was inspired by the founder of the real-life J. Peterman catalog. Throughout his 20 guest appearances, O'Hurley's performance factored into a variety of fan-favorite episodes, including "The English Patient." But the actor never expected to run into Hanks at a friend's birthday party.
As O'Hurley reveals in a documentary on the Seinfeld Season 7 DVD, Hanks approached him at the party's buffet line. The two-time Oscar winner reportedly quoted one of Peterman's lines — "That would be grounds for dismissal" — to O'Hurley. Moreover, Hanks thanked the actor for giving him a voice he could use while perusing the J. Peterman catalog at home.
The show's legacy lives on even decades after it ended
While Seinfeld ended its run in 1998, the show — along with another 1990s NBC sitcom, Friends — continues to be popular to this day. In fact, it remains in syndication in many markets and has been a popular fixture on streaming services.
Since 2015, Hulu has had streaming rights for the entire series, while Amazon secured UK rights in 2017. However, beginning in 2021, Netflix will have exclusive global streaming rights for Seinfeld. So fans of the show can count on the series to remain available online and in 4K no less.