'Shameless': Emmy Rossum Almost Quit Before Season 8
Emmy Rossum is a veteran actress, who has worked in many different genres during her years in show business. From The Phantom of the Opera to Mystic River, Rossum excels at portraying conflicted, vulnerable characters who are able to rise above their circumstances.
Still, Rossum's most popular role in recent years is her role on the hit series Shameless. As Fiona Gallagher, Rossum ran the gamut of emotions, ultimately becoming a fan-favorite before departing the series after season nine.
Rossum has made headlines on numerous occasions for her work in the series. Most notably, when she fought back against the much-lower salary that she reportedly was receiving while working on Shameless. 
How did Emmy Rossum become famous?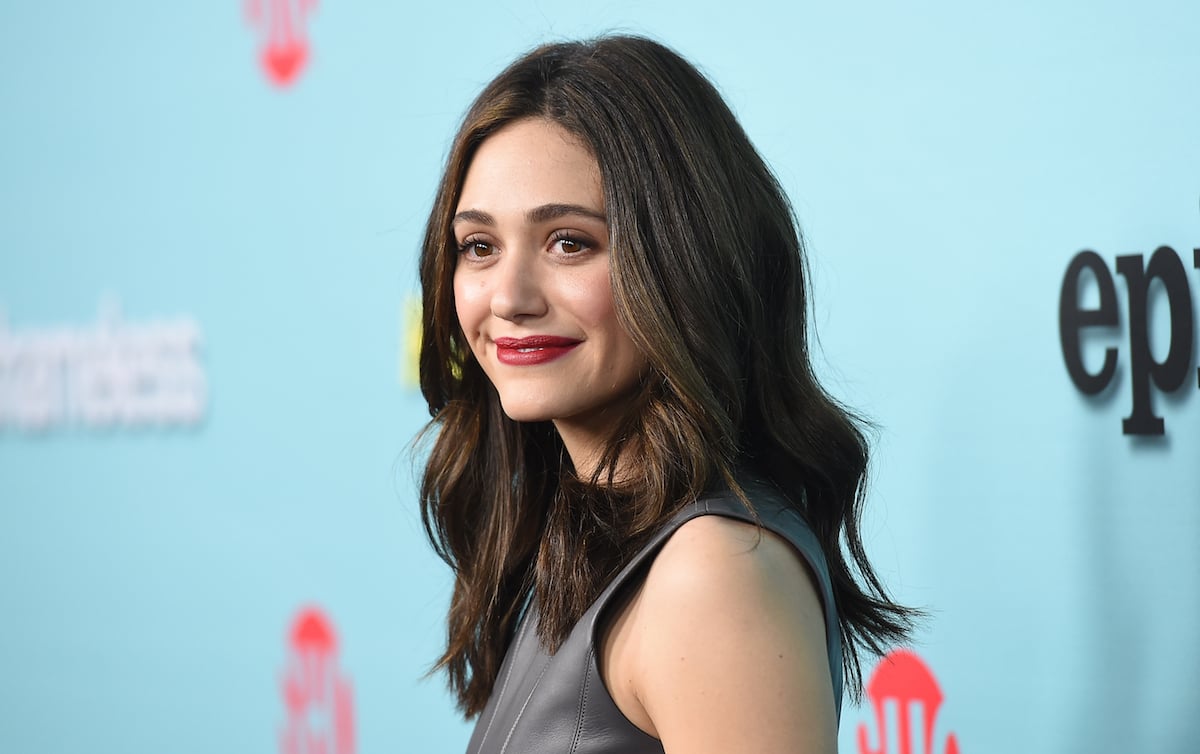 Rossum was born in New York City in 1986. Raised as an only child by a single mother, Rossum received early recognition for her incredible singing voice.
At the age of only seven, Rossum was invited to join the Metropolitan Opera Children's Chorus, where she performed for the following five years. Viewed as a child prodigy, Rossum was able to perform onstage in a multitude of languages, singing with legendary personalities like Luciano Pavarotti.
After a few years of performing as a singer, Rossum turned her attention to acting, and soon, began appearing in television productions. Rossum appeared in shows like As the World Turns before making her film debut at the age of thirteen.
Her first major film role was the 2003 movie Mystic River, directed by Clint Eastwood. Rossum made a positive impression on critics and fans and soon began appearing in other high-profile projects, including the film adaptation of The Phantom of the Opera. 
Emmy Rossum is known for her work in the show 'Shameless'
In the years after achieving fame, Rossum continued to mainly focus on movie projects. A few of her more popular film roles after The Phantom of the Opera include The Poseidon Adventure and Dragonball Evolution. However, her biggest project to date, and the one that has brought her the most acclaim, is her work in the Showtime series Shameless. 
Rossum played Fiona Gallagher, the oldest of Frank Gallagher's children. Fiona is tasked with raising the younger Gallagher children, working minimum wage jobs in order to keep the family afloat. Fiona is worked to the ground on many occasions, and is shown to have a selfless personality, but has her own faults as well.
Rossum's work received critical acclaim, and she soon got involved with other aspects of the series, even directing a few episodes of the hit show. 
Emmy Rossum fought to receive equal pay on 'Shameless'
By 2017, Rossum was a firm fixture on Shameless. However, there was a lot going on behind the scenes that many fans probably weren't even aware of — primarily, the intense salary negotiations.
Rossum, as she revealed to The Hollywood Reporter in 2017, wouldn't sign on for the eighth season of Shameless until she received a salary that was equal to her co-star, William H. Macy, who played Frank Gallagher. Rossum's argument for equal pay was that she spent a great deal more time on-screen than Macy did. 
"I'll tell you the person who supported me the most was William H. Macy," Rossum stated. "To have the man counterpart on my show be like, "yes, she does deserve this and more" was so validating. And after it became public, it was a quick resolution."
Ultimately, Rossum did return for season eight of the series, but it was to be her last. Still, her work in the show remains beloved by fans everywhere.