'Shang-Chi' Director Destin Daniel Cretton Says Casting the Lead Role was "Hard"
The release of Shang-Chi and the Legend of the Ten Rings marks the first Asian-led superhero film in the Marvel Cinematic Universe.
Though a great achievement, director and co-writer Destin Daniel Cretton recently gave an interview detailing the casting process. In it, he detailed how difficult it was to find the main character and why the current system is flawed.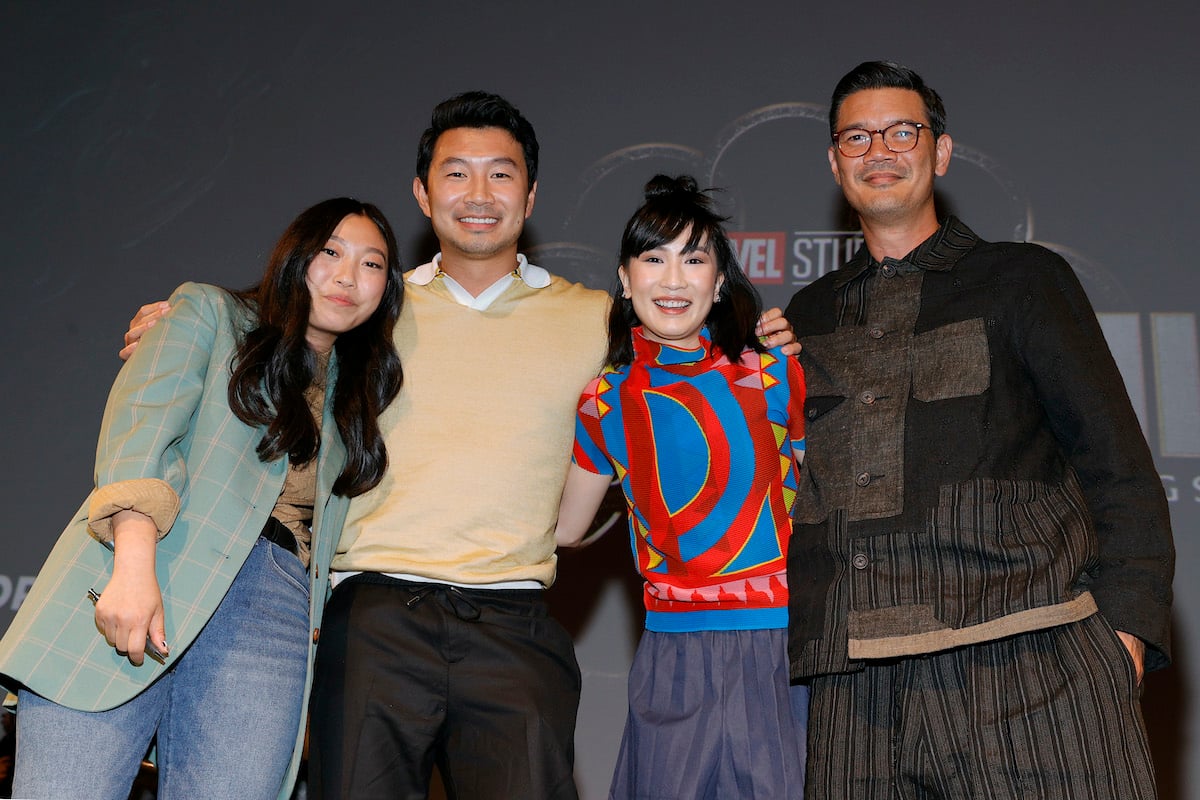 Destin Daniel Cretton was instrumental in the development and casting of Shang-Chi and the Legend of the Ten Rings
Cretton has found great success in Hollywood since releasing Short Term 12 in 2013. He had previously directed I Am Not a Hipster in 2012.
After his critically acclaimed second film, he directed The Glass Castle and Just Mercy. Cretton was very involved in the development of Shang-Chi's film adaptation, co-writing the script and helping with casting.
Whoever played Shang-Chi needed to a skilled performer and Chinese-American
In a September 2021 interview with Variety, he broke down how important it was to find the right actor to play Shang-Chi. The right candidate must have been experienced with not only acting but with fight choreography. 
"It's hard. I mean, casting was not easy in this movie because there wasn't just a list of incredible actors that we could choose from," Cretton said. He then iterated that the right actor also had to be Chinese American. Shang-Chi is an American immigrant from China.
"We also knew it was equally as important to choose an actor who wasn't just an Asian American, but was Chinese American, and we wanted an actor who could convincingly speak Mandarin and be caught in between those two cultures. That list just got way smaller with those attributes."
The newest Marvel Cinematic Universe hero could've been a completely new actor
Cretton eventually realized that whoever would be cast would a relatively unknown or even completely new to the film industry. "I kept telling myself, that's what makes this exciting. Like, this is so hard, but that's what makes this exciting, because our movie will introduce new people to this industry, and maybe the next movie will have a couple of choices that they can choose from, instead of just having to cast a wide net," he said.
"I also hope that a movie like this will, whether they were in our movie or not, will elevate some other talents to go for it and try. Because we need more talent from this ethnic representation for sure."
Destin Daniel Cretton says talent agencies didn't have the right talent pool for Shang-Chi
Cretton broke down that one of the issues of the casting process lied with agencies. The director said that casting would send in the same group of actors back to Cretton and Marvel over and over again, despite knowing the requirements for the role. The director attributed this to a small talent pool.
"The options are so small that even when the agencies know what is required for this character, it doesn't stop them from sending 20 people who clearly did not meet the requirements of this character."
Language Ability was central to Simu Liu's casting as Shang-Chi
Cretton insisted the actor they were looking for was Chinese American and spoke Mandarin Chinese. Popular Asian actors like Henry Golding, John Cho and Steven Yeun wouldn't work.
"I'm definitely not somebody who thinks that you cannot, as an actor, play a role that is not your ethnicity," he said.
"But specifically for this role, we needed someone who could convincingly speak two languages. Simu [Liu, who plays Shang-Chi] happens to be fluent in both, and can speak Mandarin Chinese very well. And that was a huge plus for us, combined with the emotional element of him fully understanding what it's like to be caught in between two cultures."
Liu is a former stunt performer who gained notoriety in the hit Canadian comedy series Kim's Convenience. He immigrated to Canada from China as a child. When Shang-Chi and the Legend of the Ten Rings was announced, he famously tweeted at Marvel. "Are we gonna talk or what? #ShangChi, " he wrote.