'Shang-Chi': How Legendary Actor Tony Leung Prepared for His Rare Performance as a Villain
Shang-Chi and the Legend of the Ten Rings brings the first lead Asian superhero to the Marvel Cinematic Universe. The Shang-Chi cast includes impressive stars. Some of them are newer to the spotlight, while others are seasoned veterans. Simu Liu and Awkwafina star as the two leads. And, Tony Leung plays antagonist Xu Wenwu, who's also known as The Mandarin.
Going to the movies was Tony Leung's release
GQ explored Leung's journey to Shang-Chi.
Leung was heavily impacted by his father leaving his mother when he was 7 years old. As a result, it turned him into a recluse who had difficulty interacting with other people. However, the cinema became his escape. He'd regularly go to the movie theater with his mother. He credited films by Robert De Niro, Al Pacino, and Gene Hackman, in particular.
Leung worked as an appliance salesman as a young adult. He had no initial aspirations to go into acting but ended up being accepted into acting school after actor Stephen Chow convinced Leung to audition. He found his passion in performance. "I found a way to express myself," he said. "To cry in front of others, to laugh, to let go of all my emotions without being shy."
Tony Leung shows professionalism in 'Shang-Chi'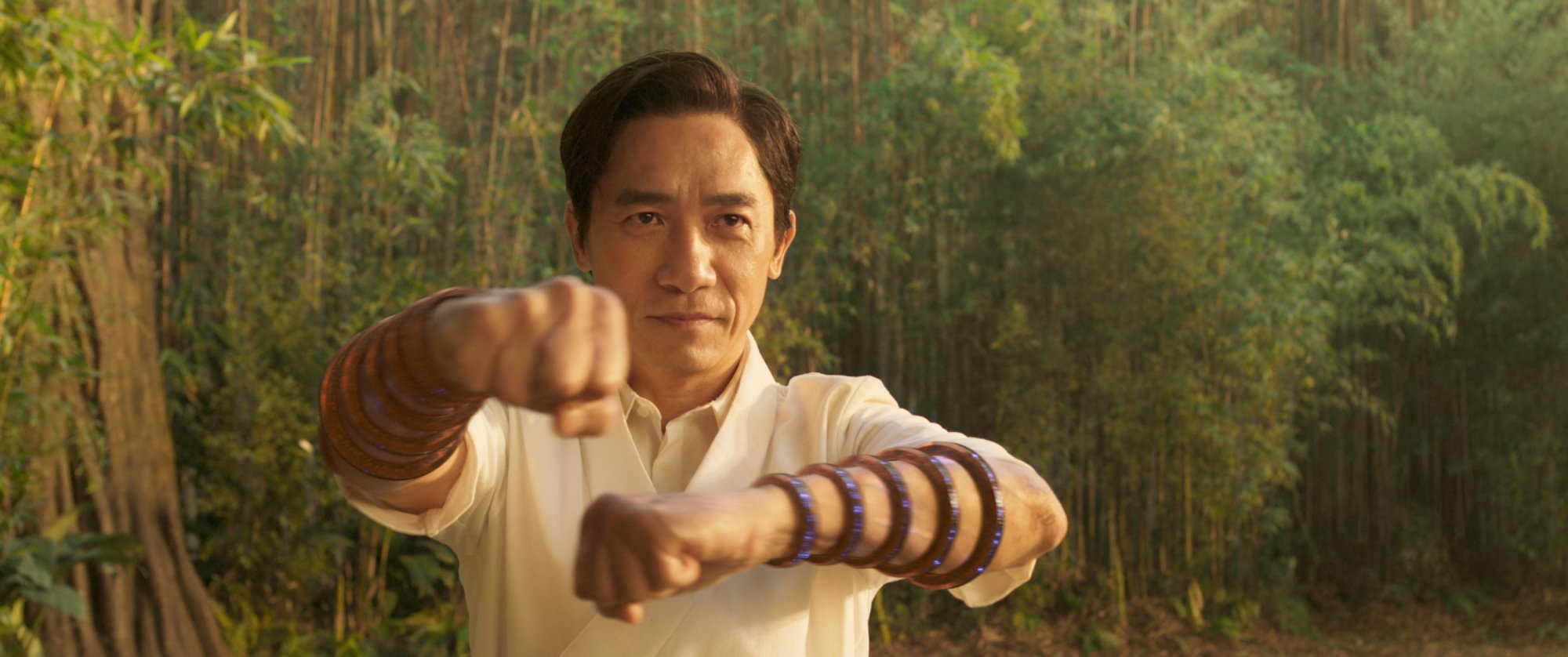 Shang-Chi director/co-writer Destin Daniel Cretton explained how Leung was his first choice to play the antagonist. However, he didn't think that he'd accept the role. Leung proved why he's such a legendary actor through his preparation and behavior on set. He was always aware of what was taking place and integrated it into his performance.
"He would never be on his phone," Cretton told GQ. "He would just come and sit all day, watching everything that we're doing — what shot we're setting up, what we're doing with the stand-ins. And by the time it was ready to go, I'd literally have nothing to tell him. Initially, I'd be like, 'Okay, here's what we're thinking,' and he'd say, 'Oh,' very politely, 'yeah, I know. I've been watching this whole time."
Leung filmed a big action scene that didn't make the final cut of Shang-Chi. However, the actor was so impressive, Cretton didn't feel the need to do another take. "I don't even know what to go tell him because we don't have to do another take," he recalled. "There's really no reason to."
The Mandarin done right
Iron Man 3 had a comedic fakeout introduction of The Mandarin featuring Ben Kingsley. However, this decision divided audiences and didn't seem to have any payoff. Shang-Chi brings Wenwu, also known as The Mandarin, to the silver screen for real.
The Mandarin's comic origin is stereotypical and offensive, so it's crucial for the MCU not to have the same issue. It's unlikely that Leung would have taken the role if the screenplay suffered from that problem. The original interpretation of the character doesn't have the depth and nuance that Leung contributed to the part. He saw another side to this character.
"Frankly, I couldn't imagine someone in the real world with superpowers," Leung said. "But I can imagine someone like him who is an underdog, who is a failure of a father. On the one hand, he's a bad father, but on the other, I just see him as someone who loves his family deeply. I don't think he knows how to love himself."
Shang-Chi kicks exclusively into theaters on Sept. 3 and is part of the MCU Phase Four.
RELATED: Disney CEO Says 'Shang-Chi' Is an Interesting Experiment — He's Damn Wrong