Sherri Shepherd Declares 'This Is My Time' in Promo for New Daytime Show Replacing Wendy Williams' Slot
Sherri Shepherd has impressed audiences since taking over Wendy Williams' talk show as the TV personality faces health issues. Now, Shepherd is getting her time to shine with her own daytime talk show. 
Sherri Shepherd celebrates her new show: 'It is my lifelong dream'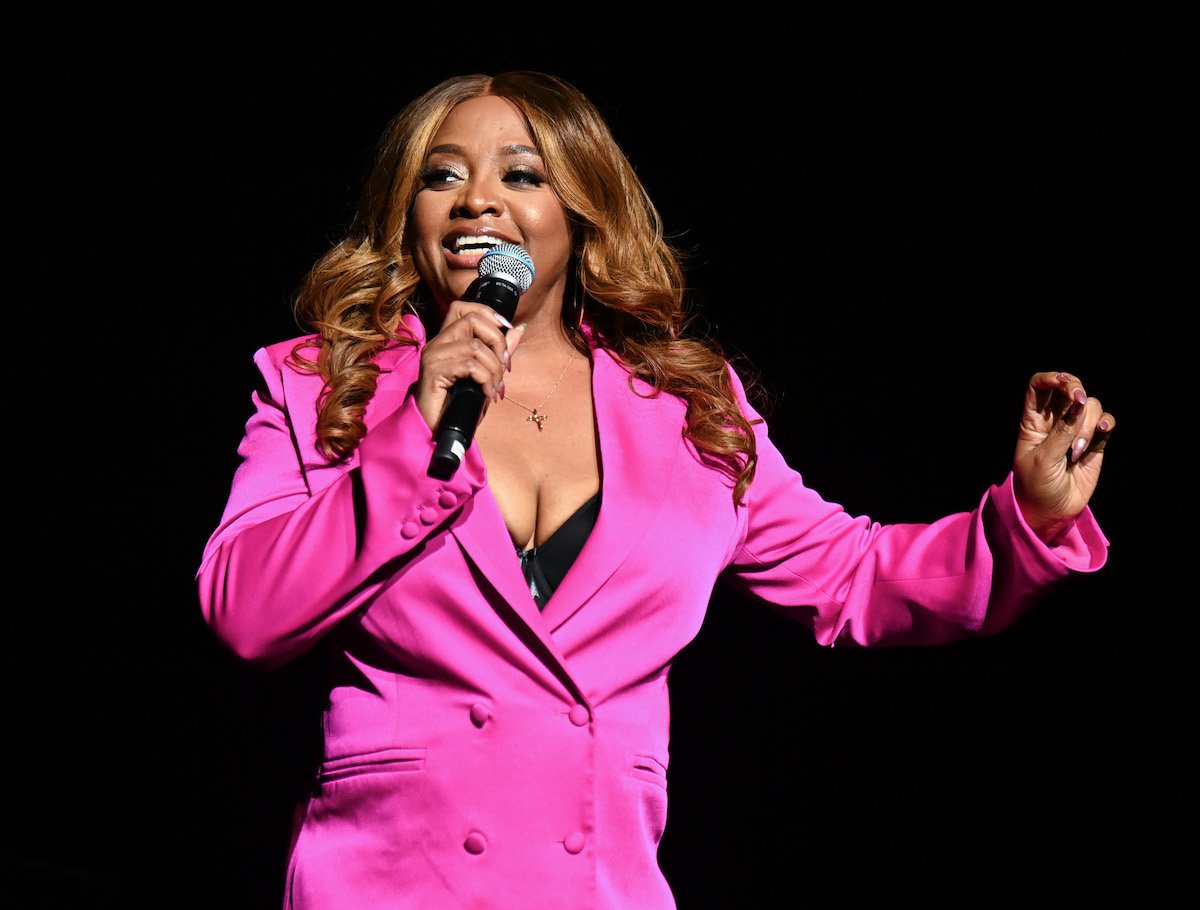 In a trailer for the new show, Sherri, Shepherd says she will take her audience "on every step of this journey … behind the scenes, on the road, in the studio, rehearsals, interviews, and so much more.
"This is my time," she continues. "It is my lifelong dream to have my own show, and it is finally happening."
Sherri is produced by Debmar-Mercury, the company behind The Wendy Williams Show. It will take over Williams' show's time slot, which was canceled after the host couldn't continue taping episodes. The production company is seemingly hoping for another hit talk show from Shepherd. 
According to an insider on the show, Sherri will be a "comedic take on pop culture and entertainment, celebrity interviews, and real people."
Why Sherri Shepherd got her own show
Shepherd was tapped for her own show after filling in for Williams many times after the talk show host missed many episode tapings due to health and personal problems. Various guest hosts filled in for Williams, but the former The View co-host showed up often and impressed audiences and studio execs with her skills. 
Shepherd's previous production partner, Jawn Murray, will join the new show as an executive producer, along with David Perler, a producer on The Wendy Williams Show. Shepherd will also inherit a pretty significant chunk of Williams' production crew. 
"I can't wait until I return to New York to host the show and merge everything I love — pop culture, talk, entertainment, and comedy," Shepherd said of the new show (via Page Six).
Will Wendy Williams return to TV?
Even though Sherri Shepherd is taking over Williams' time slot and scooping most of The Wendy Willams Show's crew, Williams still believes she'll return to TV. Williams has made multiple comments about returning to her show, but it seems unlikely. 
An inside source told Page Six that it's "logistically impossible" for Williams to get her show back now that Shepherd has taken her old time slot. Williams is fighting Graves' disease and other health issues. She is also engaged in a legal battle with Wells Fargo, which has frozen her accounts and denied her access. 
Williams is working to remove a court-appointed financial guardian from her financial dealings. Though she has expressed a desire to come back to TV, her production company's statements remain vague. 
Debmar-Mercury co-presidents Mort Marcus and Ira Bernstein have said, "We hope to be able to work with Wendy again in the future and continue to wish her a speedy and full recovery."
Though it's unknown whether Williams will return to daytime TV, fans can't wait to see Shepherd lead a new series. 
RELATED: Wendy Williams Would 'Abso-effing-lutely' Sign a Prenup If She Gets Remarried