How Short Is Danny DeVito?
Danny DeVito is one of the most recognizable actors— how short is he?
Danny DeVito is a beloved American icon, and many fans have declared the actor a "national treasure." DeVito has been a working actor since the 1970s, and he has appeared in dramatic and comedic movies and television shows steadily since then. DeVito brings a real presence to the screen, but many people can't help but notice his short stature. So, how tall is Danny DeVito? Learn more about who he is, the various roles he has played in the entertainment industry, and how tall he actually is.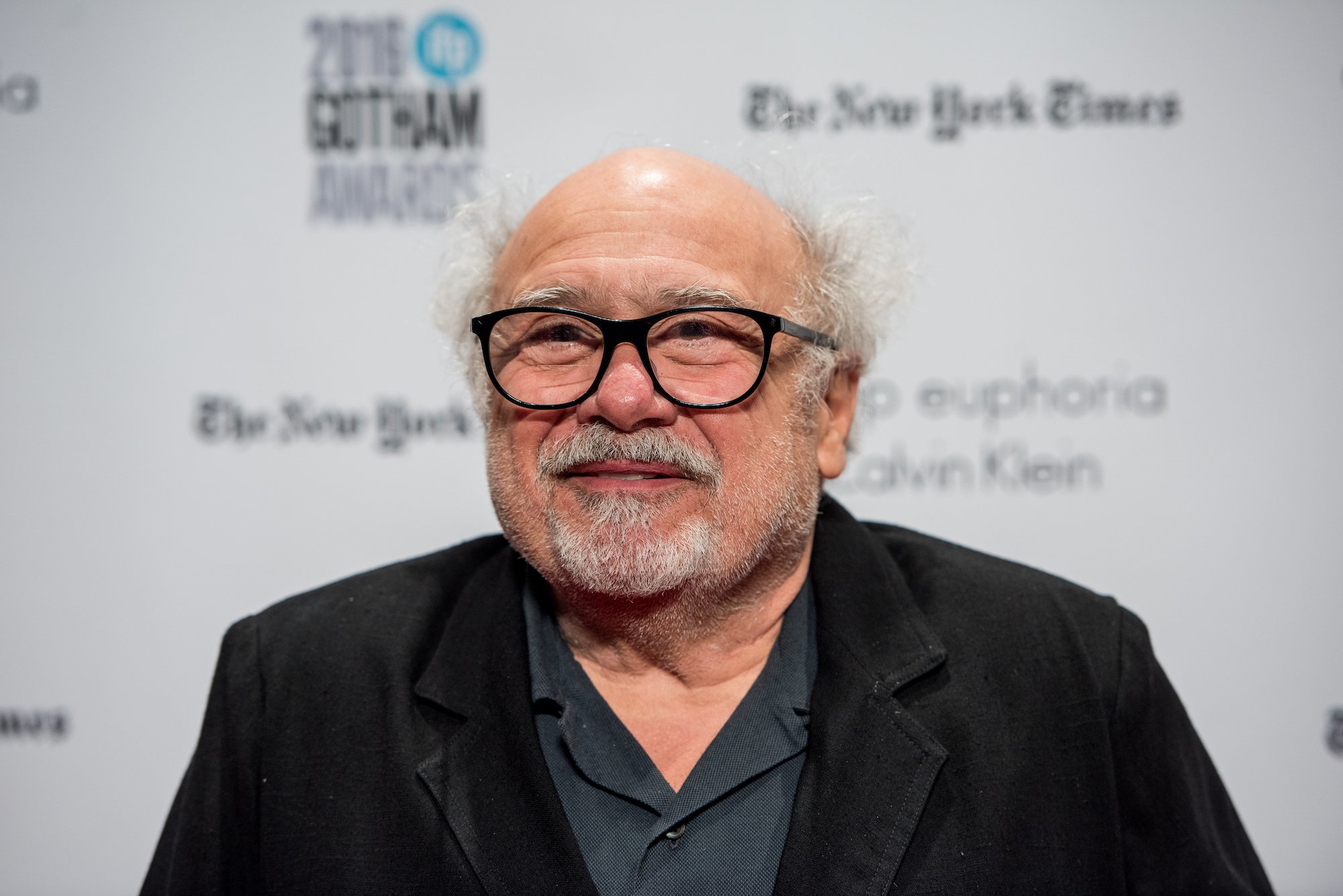 Who is Danny DeVito?
Danny DeVito is a 76-year-old American actor, director, screenwriter, and more. He was born and raised in New Jersey, and he attended a boarding school in the state before graduating in 1962. After graduating, DeVito didn't enter the world of acting right away. In fact, before fully committing to acting, some fans might be surprised to learn that DeVito was training as a hairdresser and beautician at his sister's salon. 
DeVito eventually landed at the American Academy of Dramatic Arts, and he began acting in a few plays in and around Connecticut. DeVito met his future wife, Rhea Perlman while working on plays during this time. DeVito and Perlman married in 1982, had three children, and appeared in several works together, such as Matilda and Taxi. DeVito and Perlman separated in 2017, but remain on good terms.
How much is Danny DeVito worth?
These days, DeVito is known for his role as Frank Reynolds on It's Always Sunny in Philadelphia, a somewhat dark and hilarious comedy about a group of friends and family that own a bar. Those who only know him in this role may not realize that he has been a working actor since the 1970s, and he has also directed, produced, and written several notable works as well. DeVito's IMDb credits list goes on for miles and features several highly recognizable titles. 
The first major film DeVito appeared in was One Flew Over the Cuckoo's Nest in 1975. He played Martini in both the film and the off-Broadway production. DeVito is also known for portraying The Penguin in the 1992 film Batman Returns, and he lent his voice to play Swackhammer in Space Jam and Phil in Hercules. Many kids also recognize his voice from his portrayal of The Lorax in the 2012 film of the same name, based on the Dr. Seuss book about environmental issues.
Aside from acting, DeVito also directed and produced the 1996 film Matilda, based on the children's novel by Roland Dahl, and he portrayed the lead character's father. DeVito also produced other major films, such as Pulp Fiction, Erin Brockovich, and Gattaca. All of these notable works have led DeVito to earn a net worth of about $80 million, according to Celebrity Net Worth.
How tall is Danny DeVito?
One of DeVito's most notable characteristics is his short stature, which has led many to wonder what his height is and how tall he is compared to his castmates in It's Always Sunny in Philadelphia. DeVito has a rare genetic disorder that affects bone growth, called multiple epiphyseal dysplasia or Fairbank's disease, according to Yahoo. This has culminated in the actor having a height of 4′ 11″. His costars on It's Always Sunny in Philadelphia include Kaitlin Olson, Rob McElhenney, Glenn Howerton, and Charlie Day. Olson is 5′ 8″, McElhenney and Howerton are both 5′ 10″, and Day is 5′ 7″.