Sinéad O'Connor Got a 'Check for a 1st-Class Ticket Back to Ireland' From This Iconic '90s Artist
At the start of the 1990s, Irish singer Sinéad O'Connor discovered quickly the blessing and the curse that fame could be.
Lauded for her hypnotic performance on the No. 1 hit, "Nothing Compares 2 U" in 1990, the artist was just as quickly censured for her now-infamous appearance on Saturday Night Live during which she ripped a photograph of Pope John Paul II.
The sentiment against her grew after that, including a very public put-down from a fellow artist offering to facilitate her quick return to her mother country, as she described in her recently released memoir, Rememberings.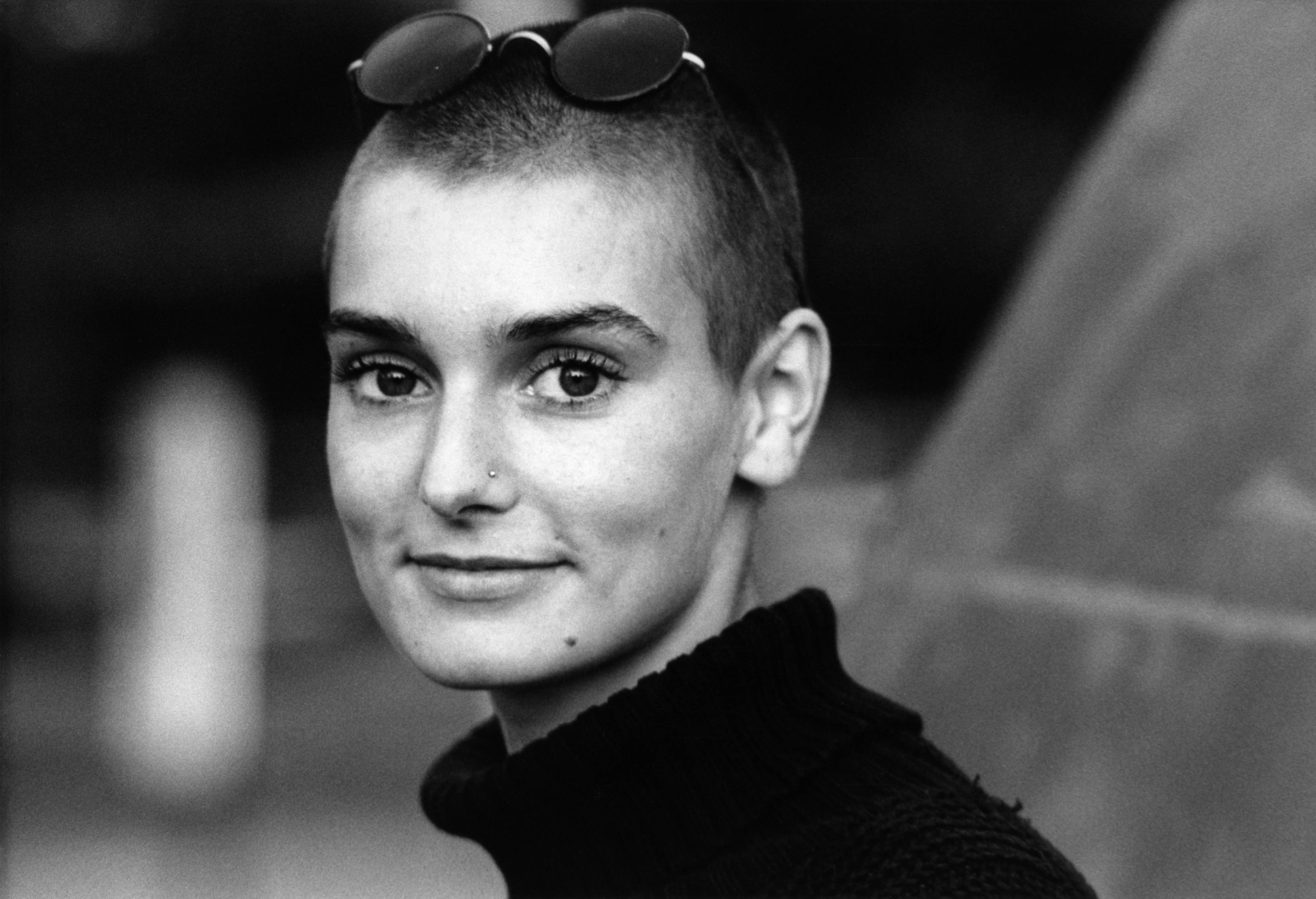 O'Connor's photo-ripping controversy on 'SNL' didn't make her many friends
In her October 1992 appearance on the late-night comedy show, O'Connor was set to promote her latest album at that moment, Am I Not Your Girl? Instead, she sang Bob Marley's "War" without musical accompaniment. And produced and ripped up a photograph of Pope John Paul II.
Reaction was swift: her records were literally steamrolled and destroyed. But O'Connor's intense protest on SNL wasn't what it seemed. The victim of years of child abuse at her mother's hands spurred her on to speak for those who could not, namely in her view, the many children of Ireland who she said had been abused by the Catholic church. And so, the best way to draw attention to the matter, in her eyes, was to rip their leader's photograph. A photograph that had belonged to her abuser, her mother.
She told The New York Times, "Not because I was famous or anything, but because I was a human being, I had a right to put my hand up and say what I felt."
The aftereffects of her 'SNL' performance were wide-ranging
After the photo-ripping heard round the world, O'Connor became known less for her vocal talent and more for the controversy that she had already put behind her until she realized many, many others had not.
During a performance at a 1992 tribute concert for artist Bob Dylan – just 2 weeks after SNL – O'Connor who idolized Dylan looked forward to singing his song, "I Believe in You." Instead, as she wrote, "half the audience starts booing." O'Connor assumed the fans didn't like the dress she was wearing. She had "forgotten all about the pope-photo incident on SNL." The other half of the audience, O'Connor wrote, began cheering to support her.
She even attended, in disguise, a protest against her. The opposition against her in this case arose because O'Connor had been asked before a show if she wanted the U.S. national anthem sung prior to her coming on stage at an appearance in New Jersey, she wrote.
"I gleaned from the phrasing of [the] question and from the fact that they put it as a question at all that what they were saying was if I didn't feel cool about it, that would be cool," she wrote. "No American anthem. No problem. Between you and me? Anthems have petrifyingly contagious associations with squareness unless they're being played by Jimi Hendrix."
MC Hammer's 'generous' offer to O'Connor
Unfortunately because she answered in the negative regarding the anthem, she realized later "the whole thing was an extraordinary setup…falsely reporting that I had sought them out and demanded that the anthem not be played before the show."
During the fallout following the singer's anthem scandal, Frank Sinatra chimed in, saying "I should have my ass kicked."
And '90s rapper MC Hammer she said, cashed in "on the whole thing, publicly sends me a check for a first-class ticket back to Ireland. The check, like him, reeks of coconut. Even I can see it's also cavalier businessmanning on his part."