'Sister Wives': The Real Reason Meri Makes Christine Uncomfortable
In 2010 the world was introduced to Kody Brown and his unconventional family via the TLC filming lens. Sister Wives, an instant hit, garnered media attention, legal trouble, and intense scrutiny.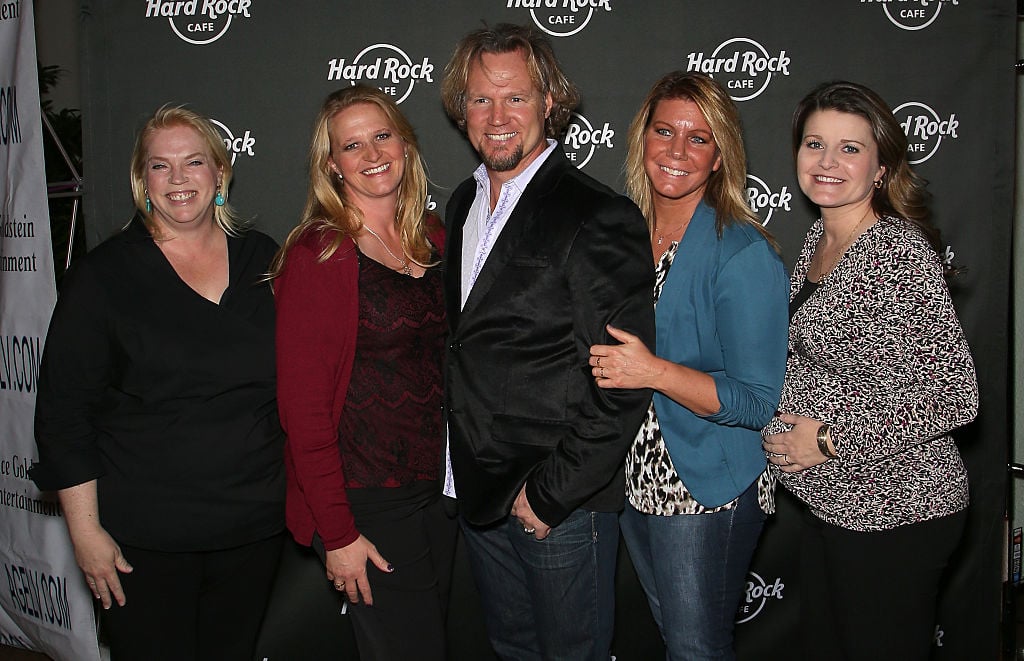 While the show is now in its 13th season, it appears the Brown family has hit a rough patch in more than one way. TLC could only keep up the pretense that the polygamist family was a happy unit all working together for so long. The wheels have no come off the bus, and the entire world is watching as Meri and Christine, wife #1 and wife #3, allow their relationship to implode. But, why does Christine dislike Meri so much?
Maybe polygamy just isn't for her
For the last nine years, TLC has filmed the Brown family as they traverse the legal pitfalls and relationship trials and tribulations of being an unorthodox family. Kody Brown, the patriarch of the show, has four wives, and with them come infinite relationship problems. Infighting, jealousy and betrayal seem to be on the regular menu for the Brown family.
Christine, wife #3, has had a jealousy streak since the beginning of the show, and likely one that existed long before the TLC cameras started rolling. Even now, as Kody's relationship with Meri hangs somewhere between peril and detachment, Christine finds herself vying for the affection of Kody.
Regardless of what Christine says, it appears she was after Kody, not a polygamist situation. Meri and Janelle naturally came with the deal, Robin was added 16 years later. Robin's addition and Christine's unease was well documented during the series.
Meri brings sorrow wherever she goes, according to Christine
Christine and Meri have experienced ups and downs in their relationship, but anyone who has watched even a few minutes of the show knows the two once had a close-knit relationship. While they argued and bickered the friendship seemed to prevail, that is until recently.
During the February 24 episode, Christine points out that Meri makes her uncomfortable because she brings sorrow with her everywhere. She also notes that she was okay with Meri missing the birth of the first Brown grandchild, something that all the other sister wives were present for.  
Meri's trials and tribulations
Meri has had to endure a lot during her marriage and the show, according to Entertainment Daily. Not only did TLC exploit her infertility, but her single child household was quietly pointed at as the reason for the polygamist lifestyle the family now led. Meri weathered a second storm when her only child Mariah moved to Chicago, leaving Meri with an empty nest.
In 2015, Meri carried on a several-months-long affair that ended when her boyfriend turned out to be a catfish. The battle between Kody and Meri picked up from there, and it appeared as though Kody's original wife was suddenly a persona non grata.
Christine is envious of Meri
While Christine and Meri pretended to be friendly during the early seasons of Sister Wives, it would appear as though she's always been somewhat envious of the original wife. First, Meri was Kody's legal spouse, making her the top dog in the polygamy pack. Now that Kody and Meri are divorced, Christine has latched on a new reason for her envy.
Meri has stepped out on her own, and Christine seems to envy her independent streak. With no kids at home, Meri purchased an inn in Utah, a move that fueled rumors that Meri was officially done with the sister wife life, according to Heavy. Perhaps Christine is looking at the moves Meri is making, and feels left behind.