'Spider-Man: No Way Home': Kirsten Dunst Admits She Hasn't Seen the Marvel Film Yet — 'I'm Sorry!'
Kirsten Dunst does not reprise her role as Mary Jane Watson in 'Spider-Man: No Way Home,' so it makes sense that she hasn't seen the movie in theaters yet.
Kirsten Dunst is an accomplished actor with many impressive roles under her belt. Still, Marvel fans mostly know her for her portrayal of Mary Jane Watson from the original Spider-Man trilogy. Kirsten Dunst was one of the many names of Spider-Man legacy actors who were rumored to return in Spider-Man: No Way Home. However, she wasn't in the film, and she hasn't watched it on the big screen yet.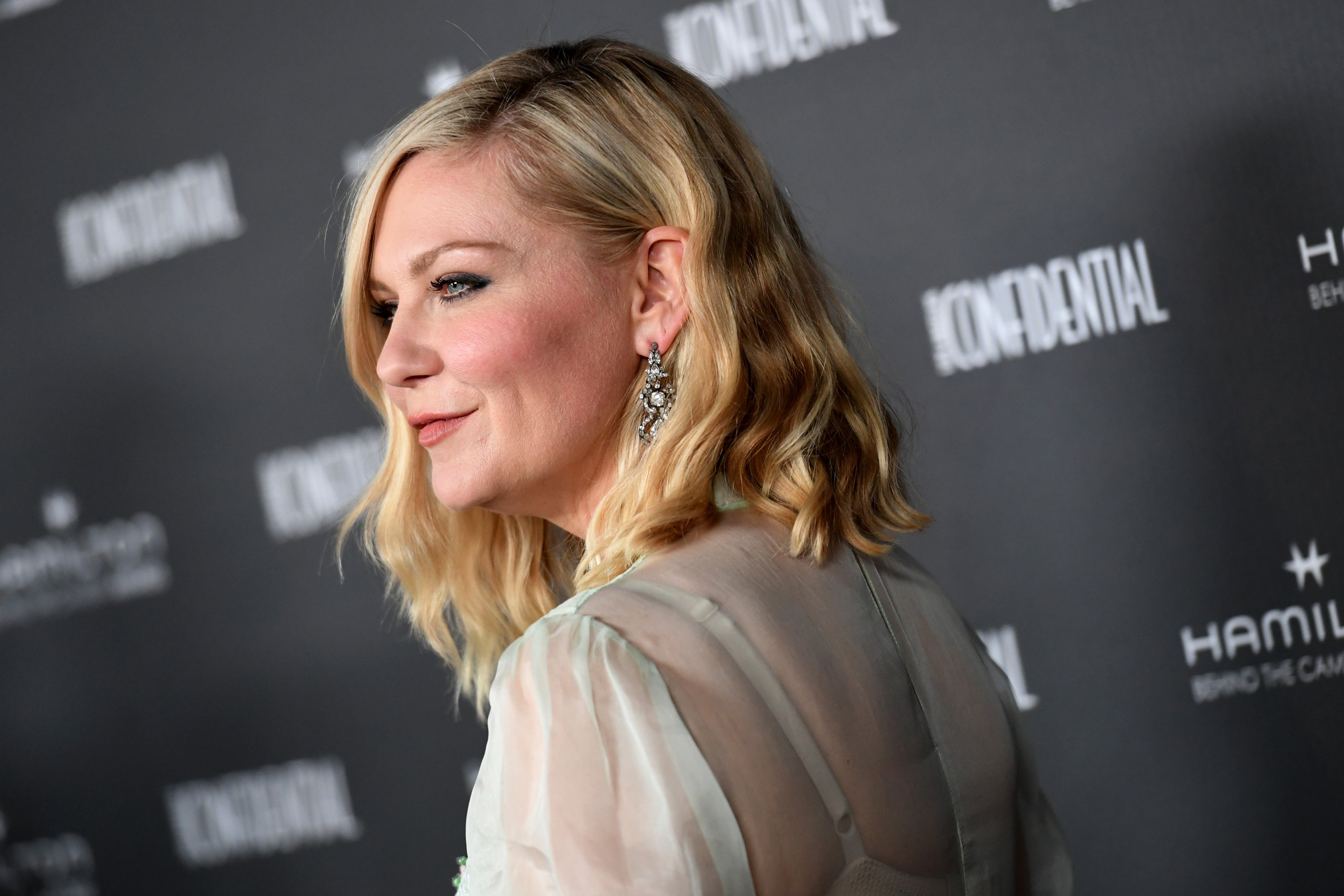 Kirsten Dunst played Mary Jane Watson in the original 'Spider-Man' trilogy
Spider-Man starring Tobey Maguire came out in 2002 and introduced the world to Kirsten Dunst as Mary Jane Watson. MJ was, quite literally, the girl next door of the Marvel film. Maguire's Peter Parker had had a crush on her since they were kids, and he finally gets close to her in the movie after he gains powers and she starts dating his best friend.
Spider-Man contains possibly one of the most iconic scenes in the history of Spider-Man films — the upside-down kiss shared between Spider-Man and MJ. After that night, she develops a crush on the superhero. But as the film goes on, MJ realizes her feelings for Peter, not knowing that he is Spider-Man. She professes her love to Peter at the end of the movie, but he rejects her because of the dangerous life he leads.
By the end of Spider-Man 2, after MJ learns Peter's secret, the two finally get together. And they experience relationship troubles in Spider-Man 3 after Peter gets infected with the Venom symbiote. But Peter and MJ reconcile at the end of the movie. And, according to Spider-Man: No Way Home, the couple is still going strong.
The actor reveals that she hasn't watched the MCU movie
During an interview with People, Spider-Man star Kirsten Dunst discussed the latest Marvel Cinematic Universe movie. When asked if she's seen Spider-Man: No Way Home, the actor replied, "I haven't. I'm sorry!"
"I know I have to," Dunst admitted. "I know Tobey's in it, and it's such a huge surprise, and everyone's freaking out. I will. I'll eventually watch it. You know, I'll watch it with my son because he's starting to get into Spider-Man stuff. There's, like, a little-kid version of Spider-Man that he watches, so maybe he'll watch it with me."
The actor added, "It's such a cool legacy to be a part of and to be the first one and be a Spider-Man fan. I feel like that's a really special thing because these fans have lived with these movies for so long and have grown up with it. It's legacy things that feel really exciting. It's nice to be excited about something. All of us are dealing with so much right now."
"It's nice to have people want to go to the movie theater and see something that really makes their heart happy," Dunst said. "I saw a reaction video [from a No Way Home screening] that someone sent me, and I was like, 'Oh my God!' People really needed this right now — more than ever."
When asked if she would ever play MJ in a Spider-Man movie again, Kirsten Dunst revealed, "Of course, I would. Of course. I've been asked about that a few times. That's a no-brainer. That was a huge part of my career and my life."
The 'Spider-Man: No Way Home' writers may have included Kirsten Dunst in the original script
Erik Sommers and Chris McKenna, the Spider-Man: No Way Home screenwriters, shared with Variety that they originally included all of the Spider-Man legacy actors in the script. Presumably, Kirsten Dunst was among those actors.
"Let's write the script that is the kitchen sink, and we'll just act like we were going to get everything we wish for," McKenna said. "And like Peter's wish, it became a nightmare, and it required very, very talented people to help us not die at the end."
He added, "We went down different roads with different characters that just didn't fit. We can't get into the details of that because it might be the kind of thing where they'll find a way to explore those ideas. So I'd hate to spoil anything because I think we had a lot of fun."
Spider-Man: No Way Home is now playing in theaters.