'Spider-Man: No Way Home' Producer Confirms Tom Holland Is Set to Star in 3 More 'Spider-Man' Films
Fans can walk into their screening of Spider-Man: No Way Home without worrying that it will be the last time they see Tom Holland as Peter Parker. Many rumors regarding Holland's retirement from playing the teen superhero have run rampant on the internet. But one of the producers of the film, Amy Pascal, finally put these rumors to rest.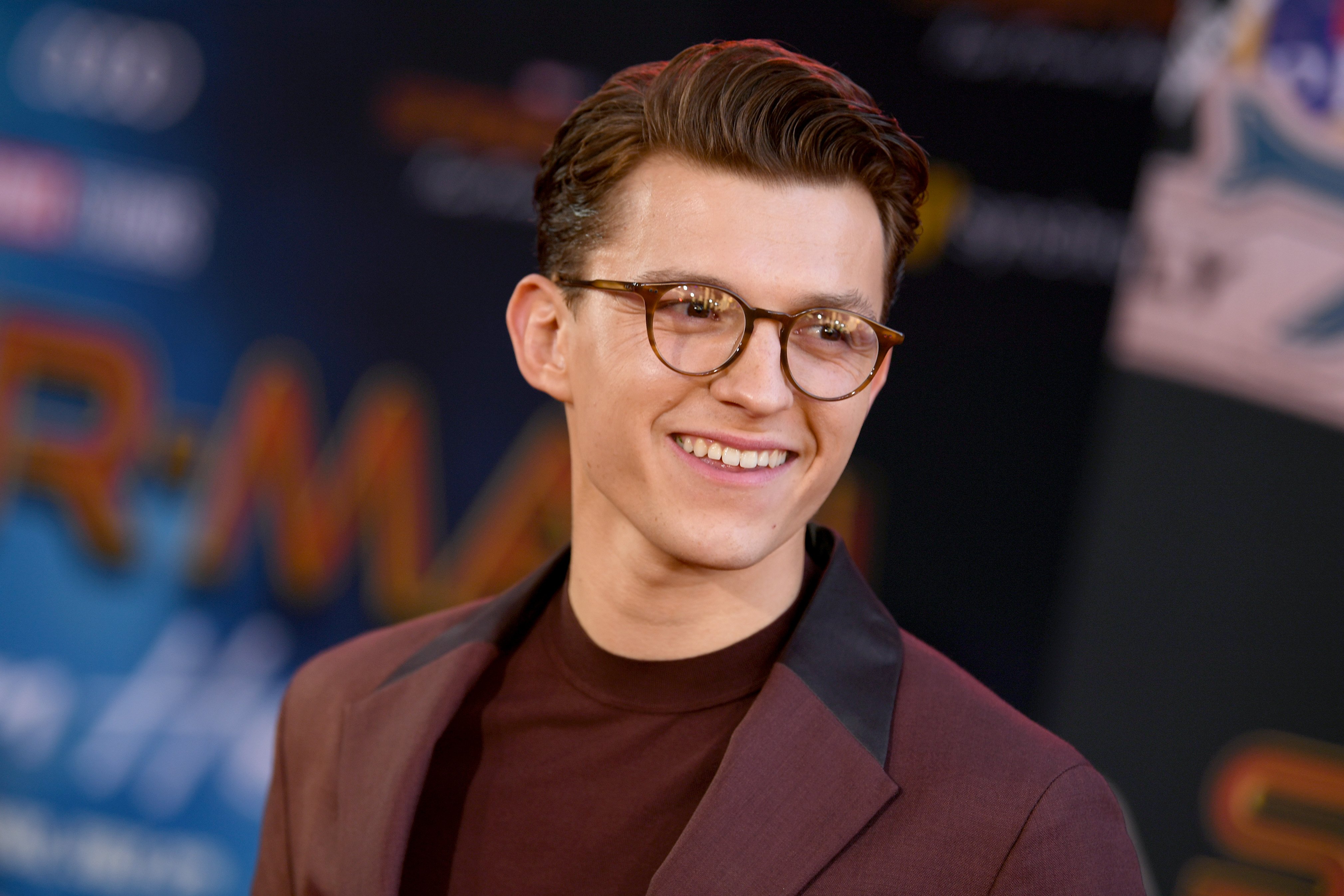 Amy Pascal states that Tom Holland has signed on for three more 'Spider-Man' films
While fans were busy trying to secure tickets for Spider-Man: No Way Home on Spider-Monday, Amy Pascal dropped a bomb concerning Tom Holland's return to the Marvel Cinematic Universe.
Pascal, the producer of Spider-Man: No Way Home, discussed the upcoming film with Fandango and the future of one of its stars. She revealed, "This is not the last movie that we are going to make with Marvel – [this is not] the last Spider-Man movie. We are getting ready to make the next Spider-Man movie with Tom Holland and Marvel. We're thinking of this as three films, and now we're going to go on to the next three. This is not the last of our MCU movies."
This is huge news, not only for Holland but also for the MCU. There has never been a character or actor who has been promised six solo films. Both Iron Man and Captain America only had three solo projects. And Thor is the next closest character with a fourth movie on the way.
Spider-Man, and Tom Holland, will be sticking around in the MCU for a long time, and we have a feeling that fans have no problem whatsoever with that news.
Tom Holland completes his Marvel contract with 'Spider-Man: No Way Home'
When Tom Holland signed on to play Peter Parker, he did so on a six-movie contract. And that contract will come to an end following the premiere of Spider-Man: No Way Home.
Holland previously starred in Captain America: Civil War, Spider-Man: Homecoming, Avengers: Infinity War, Avengers: Endgame, and Spider-Man: Far From Home. And Spider-Man: No Way Home makes it six Marvel films under Holland's belt.
Since the actor's contract is coming to an end, many fans worried that this film would be the end for Holland as Peter Parker. Holland even added a bit of fuel to the rumors during his GQ interview. He said, "Maybe it is time for me to move on. Maybe what's best for Spider-Man is that they do a Miles Morales film. I have to take Peter Parker into account as well because he is an important part of my life."
Fortunately, we now know that fans will not have to say goodbye to Tom Holland's Spider-Man anytime soon.
'Spider-Man: No Way Home' is in theaters on Dec. 17
The synopsis for Spider-Man: No Way Home reads, "With Spider-Man's identity now revealed, our friendly neighborhood web-slinger is unmasked and no longer able to separate his normal life as Peter Parker from the high stakes of being a superhero. When Peter asks for help from Doctor Strange, the stakes become even more dangerous, forcing him to discover what it truly means to be Spider-Man."
The upcoming movie has been all that Marvel fans can talk about in the months leading up to its premiere. And Amy Pascal, in speaking with Fandango, promised that the film lives up to the hype.
"Oh, the movie is… so ambitious, and the movie has everything that people have come to expect from a Spider-Man movie," Pascal teased. "All the spectacle, all the heart, but at the same time, as expansive as it is, it's always a very intimate story that is about Peter Parker… and his heart."
Spider-Man: No Way Home, starring Tom Holland, premieres exclusively in theaters on Dec. 17.