'Spider-Man: No Way Home' Star Tom Holland Reveals He'd Like to Go to College, 'It Would Be Quite Fun'
Tom Holland is keeping his options open after the premiere of 'Spider-Man: No Way Home,' and one of his many aspirations is going to college.
It's hard to imagine a world where Tom Holland isn't playing Spider-Man in the Marvel Cinematic Universe, but the actor has to leave the superhero world behind at some point. And when Holland does, he has many different aspirations for what he wants his life to look like. One of the actor's dreams includes going back to school.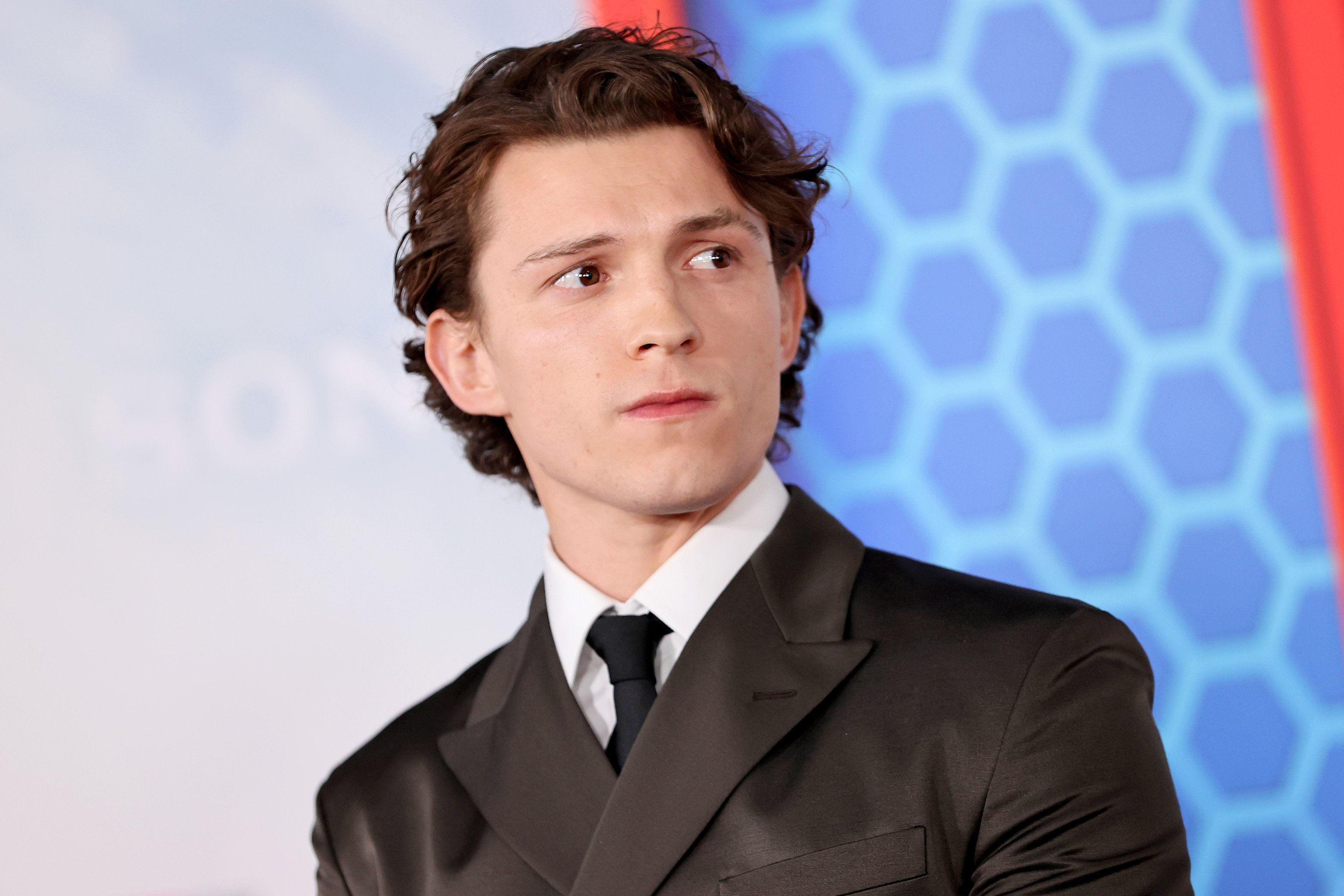 Tom Holland contemplates getting an education after 'Spider-Man: No Way Home'
During an interview with USA Today, Tom Holland discussed Spider-Man: No Way Home and what is next.
The actor revealed that since Peter, MJ, and Ned are dealing with college applications in the MCU movie, he started to think about going to school himself. He said, "I don't know what I would study, [but] actually getting an education, it would be quite fun."
However, college is only one of many options for Tom Holland's future after playing Spider-Man in the MCU.
The actor also dreams about renting out apartment buildings
Spider-Man: No Way Home star Tom Holland discussed the multiple ideas he has for his future with GQ because, as he revealed, Holland doesn't think he wants to be an actor forever.
"I've always been really good with my hands. If something's broken, I can always figure out a way of fixing it," the actor explained. Plus, he dreams of "buying apartment buildings and renting them out cheaper than they need to be because I don't need the money."
In addition, Holland dreams about having a family one day. He said, "I'd be very content with just being a stay-at-home dad and producing a film here and there."
But, in trying to keep his options open, Holland also pondered, "I might start shooting The Crowded Room and go, 'You know what, this is what I'm going to do for the rest of my life.' Or I might do Spider-Man 4, 5, and 6, finish when I'm 32, and never make another. I'm not sure what I want to do."
The world is Tom Holland's oyster.
Is Tom Holland done playing Spider-Man?
There are many conflicting reports regarding Tom Holland's future as Peter Parker in the MCU. But Amy Pascal, the producer of Spider-Man: No Way Home, surprisingly admitted to Fandango that Marvel and Sony are planning the next Spider-Man trilogy.
"This is not the last movie that we are going to make with Marvel – [this is not] the last Spider-Man movie," Pascal revealed. "We are getting ready to make the next Spider-Man movie with Tom Holland and Marvel. We're thinking of this as three films, and now we're going to go on to the next three. This is not the last of our MCU movies."
However, Holland told USA Today that he was unaware of a second trilogy. He said, "I have a hilarious photo of me, FaceTiming Zendaya, with blood all down my face because I'd fallen over. So when I saw that I apparently signed onto three more movies, I was like, 'Ah, (crap), I'm going to have to cancel my next skiing holiday.'"
Spider-Man: No Way Home, starring Tom Holland, is playing in theaters now.