'Squid Game': Director Says Red Light, Green Light Had to Be the First Game — Here's Why
Fans watching the new Korean Netflix hit Squid Game can't look away after episode 1. The game brings together 456 players who hope to compete in children's games for a wealthy sum of cash — but if they lose, they die. And, of course, fans didn't expect the Squid Game twist ending. According to the director, he knew Red Light, Green Light had to be the first game played in order to properly execute the show. Here's why.
[Spoiler alert: Squid Game twist ending spoilers incoming.]
The 'Squid Game' twist brought Il-nam back to the forefront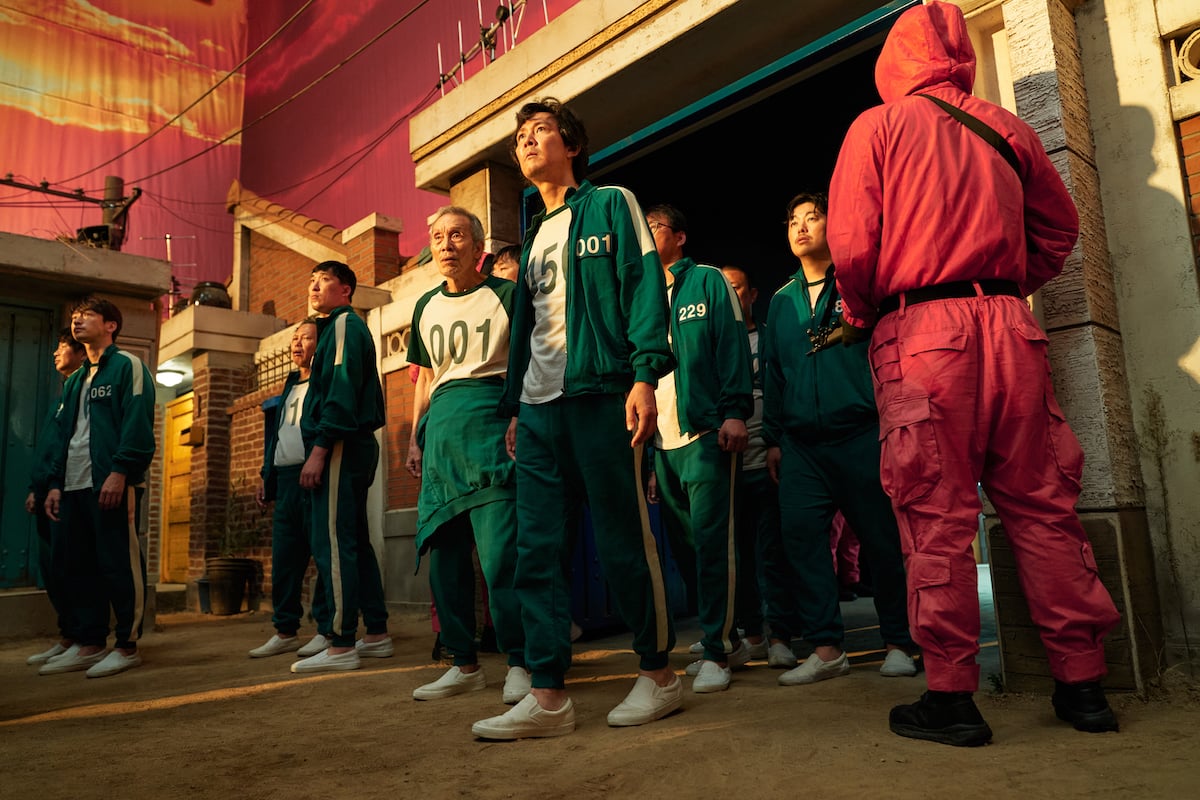 The Squid Game twist certainly has K-drama fans talking. When Seong Gi-hun, the protagonist, joins the games, he meets Oh Il-nam, an elderly man who was the first to join the games. Il-nam appears happy to play along and put his life at risk, as he has a brain tumor and expects to die in the near future anyway. And during Red Light, Green Light — the first game in the series — Il-nam gleefully plays along even while those around him get shot to death with one wrong step.
Fans were devastated when it came time to play marbles, though. Gi-hun played against Il-nam and attempted to trick the old man to win. But Il-nam knew of Gi-hun's trickery. Nevertheless, he accepted defeat and gave Gi-hun his last marble. The episode cut before viewers could see Il-nam get shot to death for losing.
So, who runs Squid Game? Surprisingly, Il-nam ran the games all along. Because of his age and his brain tumor, he wanted to play childhood games again and have fun, even if it meant others died. By the end of the season, he died with Il-nam learning the truth.
The director said Red Light, Green Light had to be the first game of the show
Red Light, Green Light is the first game in Squid Game, and it shocks both the viewers the players in the fictional tale. Director Hwang Dong-Hyuk talked about setting up Red Light, Green Light as the first game and why it was so important to the story.
"Red Light, Green Light is a kind of game that can be played by a lot of people at the same time," he said. "It's also one of the most simple games. So we thought it could give the most shocking plot twist at the end. That's why the first game is Red Light, Green Light."
"It's almost like a mob mentality," Gi-hun actor Lee Jung-jae says. "People in the same clothes, looking all the same. They are so desperate. Everyone playing Red Light, Green Light to win."
Additionally, Squid Game conspiracy theorists may notice Il-nam's outline from the deadly robot's shooting POV doesn't glow. This could be because, as the game creator, he was never in any real danger of getting shot.
Does 'Squid Game' have a season 2?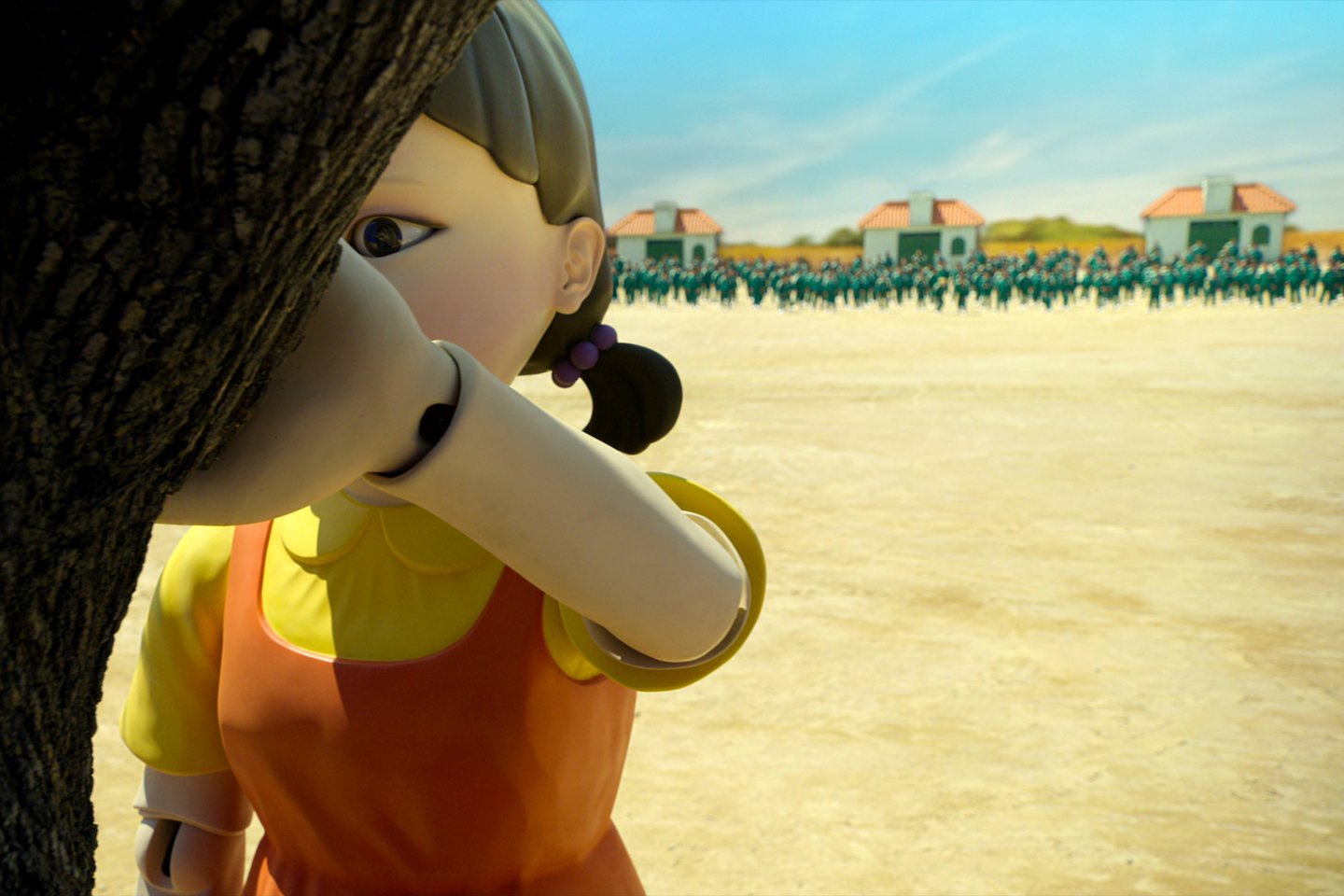 Fans would love to see a Squid Game Season 2. And it seems like the Squid Game ending in season 1 is perfectly set up for possible future storylines. But it doesn't sound like the show creator has anything currently lined up.
"I don't have well-developed plans for Squid Game 2," Dong-hyuk told Variety. "It is quite tiring just thinking about it. But if I were to do it, I would certainly not do it alone. I'd consider using a writers' room and would want multiple experienced directors."
Regardless, the first season of the show proved to be one wild ride.
Check out Showbiz Cheat Sheet on Facebook!
RELATED: 'Squid Game': There Were Secret Clues Hidden in Plain Sight