'Squid Game: The Challenge' Casting: How to Apply
Netflix's hit show, Squid Game, took the world by storm. The South Korean series showed desperate, everyday people competing to the death in children's games for the chance at riches beyond their wildest dreams. Now, fans of the fictional series can get their shot at competing in some of the games with Squid Game: The Challenge. Here's what to know about Squid Game: The Challenge casting.
Netflix's hit show is becoming a reality TV series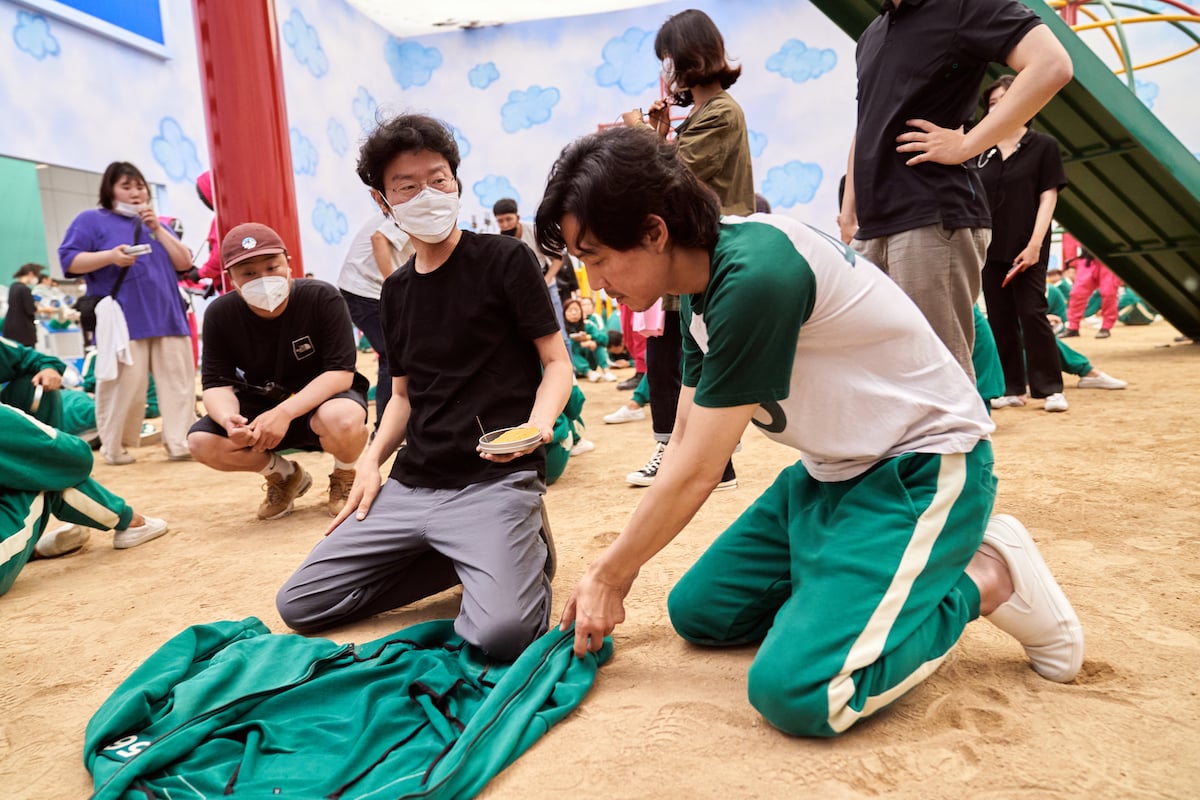 Squid Game packed shock, suspense, and heart in the binge-worthy series. The series follows Seong Gi-hun, a gambling South Korean man down on his luck and facing potentially losing his daughter to his ex-wife, who's moving to the U.S. Gi-hun plays all of the deadly games and ultimately wins the money. Now, fans of the series can put themselves in Gi-hun's shoes with a new reality series — Squid Game: The Challenge.
According to Deadline, the new reality series will have 10 parts. English speakers worldwide will compete for a grand prize of $4.56 million, which is currently the largest cash prize ever to be awarded on reality TV. Contestants will compete in a series of games, much like the show. Filming takes place in the U.K. Studio Lambert, the same production company that backed Netflix's The Circle, will produce this new show.

"Squid Game took the world by storm with Director Hwang's captivating story and iconic imagery," Brandon Riegg, Vice President of Unscripted and Documentary Series at Netflix, said. "We're grateful for his support as we turn the fictional world into reality in this massive competition and social experiment."
How to apply for 'Squid Game: The Challenge' casting
How can fans apply to Squid Game: The Challenge casting? The show is currently casting, so fans should apply soon. Hopeful participants need to apply via SquidGameCasting.com. From there, those applying choose whether to apply as a U.S. cast member, U.K. cast member, or a global cast member. Netflix hopes to cast folks from around the world, but they must be English-speaking.
The move to make every player an English speaker might seem controversial, but there's a purpose. The Hollywood Reporter explains directions for each game are delivered over a speaker in English. During gameplay, players can speak other languages if they wish.
The application process involves uploading a one-minute video explaining how the contestant would play the game and how they'd use the money if they won. The potential contestant also has to upload headshots and other photos.
When is 'Squid Game' Season 2 premiering?
With Squid Game: The Challenge casting currently, fans can also look forward to Squid Game Season 2. The original series has officially been greenlit for another season.
"And now, Gi-hun returns," director, writer, and executive producer Hwang Dong-hyuk wrote in a letter, according to CNN. "The Front Man returns. Season 2 is coming."
"It took 12 years to bring the first season of Squid Game to life last year," Hwang noted in the letter. "But it took 12 days for Squid Game to become the most popular series ever."
When can fans catch the Squid Game Season 2 premiere? It's possible fans could see the new season as early as 2023. Nothing seems too definitive as of now — except that the new season will have more games viewers haven't yet seen.
For more on the entertainment world and exclusive interviews, subscribe to Showbiz Cheat Sheet's YouTube channel.
RELATED: 'Squid Game' Cast Member 'Threw Up So Many Times' From Filming This Game