'Star Trek' Alum George Takei Once Appeared in a Controversial 'Twilight Zone' Episode But You May Have Never Seen It
The iconic TV series Star Trek was responsible for launching the careers of several successful actors, including William Shatner. One fan-favorite Star Trek star is George Takei, who portrayed Hikaru Sulu in the original series as well as six feature films. Takei has parlayed his Star Trek fame into a wide variety of other roles and has worked relentlessly as an activist for gay rights. Still, even the most diehard Takei fans might be surprised to learn that he once appeared in an episode of The Twilight Zone that was considered to be highly controversial during its time.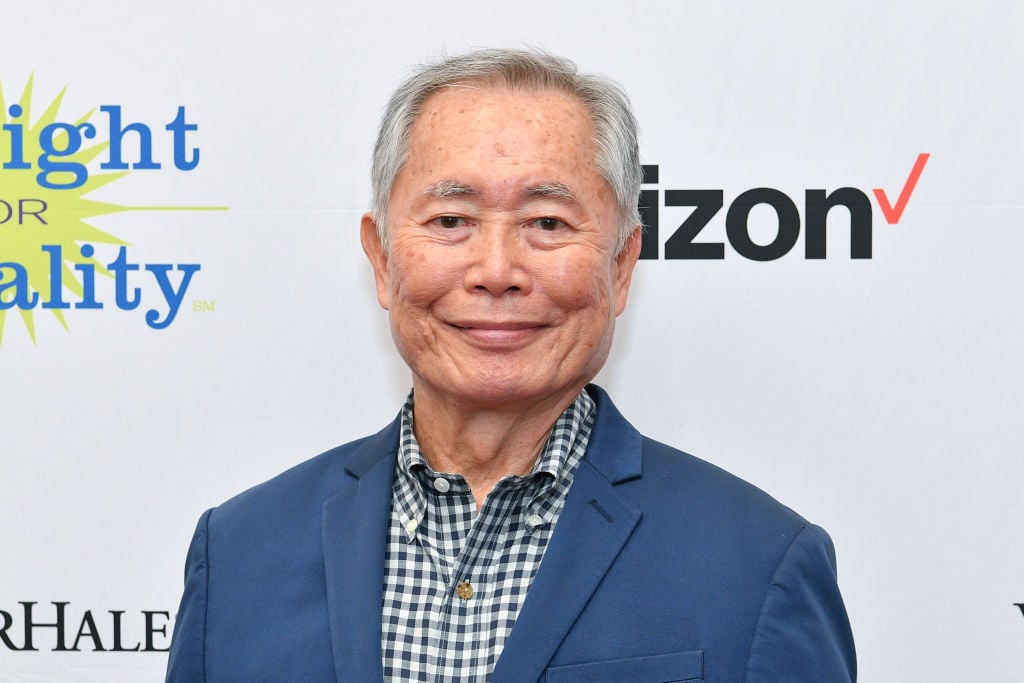 How did George Takei get into acting?
George Takei was born in Los Angeles, California, in 1937. Takei and his family suffered their share of struggles and hard times during his youth, and even lost several relatives in World War II, according to IMDb. Takei studied architecture in college but changed his focus after several years to concentrate on theater and the performing arts. He moved to Hollywood in the fifties and studied acting at the Desilu Workshop, which was owned by Lucille Ball and Desi Arnaz.
Roles for Asian-American actors were slim during the fifties, and Takei struggled to find his footing in Hollywood. The majority of Takei's early work included voiceover work, providing English dubbing for Japanese films. He also landed small appearances in a variety of television shows, including Mission: Impossible. Takei might have been forever stuck in the Hollywood grind, but for a chance audition that he scored in 1965, for the role of astroscience physicist Sulu in Star Trek.  
George Takei is very active politically
RELATED: 'Star Trek' and Beyond: Best George Takei Movies
Related post url: 
His work in Star Trek made George Takei a superstar and the recipient of fan devotion. While many actors might have been uncomfortable after such a long association with one character, Takei has embraced the character of Sulu and has voiced him in animated shows and films. He has played Sulu in multiple movies as well, after the original series run ended, and has even lent his voice to various video games.
George Takei loves Star Trek fans and has never shied away from the fan convention circuit. Fans love him as well, not only for his pioneering role as Sulu but for his devotion to LGBTQ rights activism. After coming out as gay in 2005, Takei has campaigned relentlessly for gay rights, standing up against those who oppose same-sex marriage and lending lots of money to various campaigns and causes. 
Which controversial Twilight Zone episode did George Takei appear in?
These days, George Takei is still active in the entertainment scene. Even in his eighties, Takei is a force to be reckoned with, maintaining the same sass and vigor that marked his portrayal of Sulu in Star Trek. Fans still love Takei and recognize him as a pioneer in the television world. Star Trek wasn't the only iconic series that Takei has acted in, however. In 1964, when his career was still taking off, Takei appeared in an episode of The Twilight Zone titled "The Encounter." The emotionally-charged episode focused on a Japanese gardener and a veteran of World War II who get locked in an attic together and are forced to confront their inner demons, according to HuffPost.
The episode received a firestorm of complaints from viewers, mainly due to the episode's portrayal of Japanese-Americans. The episode was pulled from syndication in the United States, but fans can still watch it on DVD. Netflix also has the episode available for streaming. Takei fans should definitely leap at the opportunity to see the talented actor in one of his earliest, most gut-wrenching roles.