'Station 19' Isn't on Tonight, Jan. 6, but the Show in It's Time Slot Is Worth the Watch
Sadly, Station 19 Season 5 isn't on tonight, January 6, but Women of the Movement is perfect for viewers to watch in its place on ABC. Find out more about the Emmett Till and Mamie Till-Mobley limited series and what to expect when Station 19 finally returns from the long break below.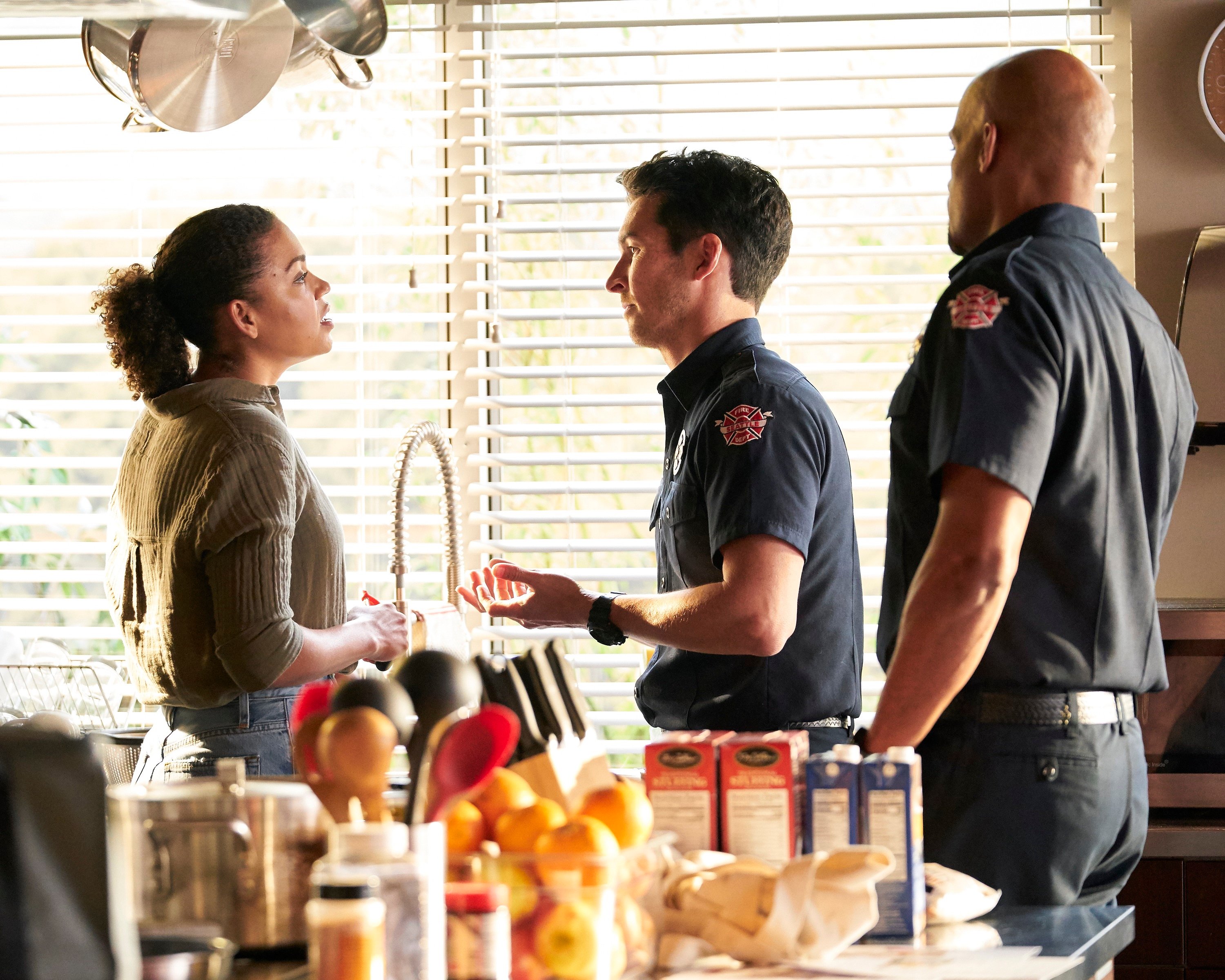 Why aren't 'Station 19' and 'Grey's Anatomy' on tonight, Jan. 6, 2022?
Station 19 Season 5 and Grey's Anatomy Season 18 lose their time slot tonight, Jan. 6, 2022. However, when the two shows return on Feb. 24, it's for a crossover event viewers won't want to miss. In the meantime, for three consecutive Thursdays, viewers could watch the 6-episode limited series, Women of the Movement, on ABC.
What is 'Women of the Movement' about?
ABC's Women of the Movement is the true story of Emmett Till's murder in 1955. It is based on the book Emmett Till: The Murder That Shocked the World and Propelled the Civil Rights Movement by Devery S. Anderson. The ABC series details his mother, Mamie Till-Mobley's fight for justice, which spawned the civil rights movement viewers know today. Although Okieriete "Oak" Onaodowan chose to leave Station 19, the historical series details the fight Dean Miller continued before he died in the firefighter drama.
Although the story begins with Emmett, it centers around Mamie's life, which she devoted to seeking justice for her son's death. The Women of the Movement trailer gives background information about how the 14-year-old Black boy from Chicago ended up in Mississippi. While there, he innocently flirted with a white woman in a country store, which led to his lynching by a group of white men. Throughout the six-part series, viewers watch the court trial that led an all-white jury to let the murderers go free. That verdict set in motion a movement for social change throughout the world.
What to expect when 'Station 19' returns
Instead of tonight, the Station 19 and Grey's Anatomy crossover event on Feb. 24 begins picks up where the two shows left off on Dec. 16, 2021. In Grey's Anatomy, Cormac Hayes (Richard Flood) stepped out of a crashed vehicle, and then Owen Hunt (Kevin McKidd) went down with the car. When Station 19 opens, the firefighters responded to the call at Leon's Ridge. Ben Warren (Jason George) insists the team save Owen at all costs. According to the YouTube Station 19 and Grey's Anatomy crossover event trailer, the firefighters find a civilian down with no pulse. However, they might be referring to the vehicle's driver (which was not Owen). 
What to expect when 'Grey's Anatomy' returns
When Grey's Anatomy returns on Feb. 24, 2022, Teddy Altman (Kim Raver) questions Hayes about what happened between him and Owen in the car after she left. Viewers should recall that Owen admitted he had drugs to help dying veterans end their life and suffering. 
Hayes also arrives at Grey Sloan with the donor's heart for Megan Hunt's (Abigail Spencer) son, Farouk (Bardia Seiri). However, in another scene, Megan is crying. It appears that the fate of Owen and Farouk are both in question when the show returns.