'Stranger Things' Is Not the 1st TV Show to Use Kate Bush's 'Running Up That Hill'
Kate Bush's "Running Up That Hill" is running up the charts thanks to its appearance in 'Stranger Things,' but other shows have also used the song.
Much of the appeal of Stranger Things lies in its nostalgia-filled references to pop culture touchstones of the 1980s. For those who grew up during that era, these moments can provide pleasant trips down memory lane that bring them closer to the characters. And younger viewers get to discover pieces of media that still retain their power decades after they debuted. There's no better example of this phenomenon than Kate Bush's song "Running Up That Hill," running up the charts thanks to its appearance in Stranger Things Season 4. 
[Warning: This post contains spoilers from Stranger Things Season 4, Volume 1.] 
Max's favorite song in 'Stranger Things' Season 4 saved her life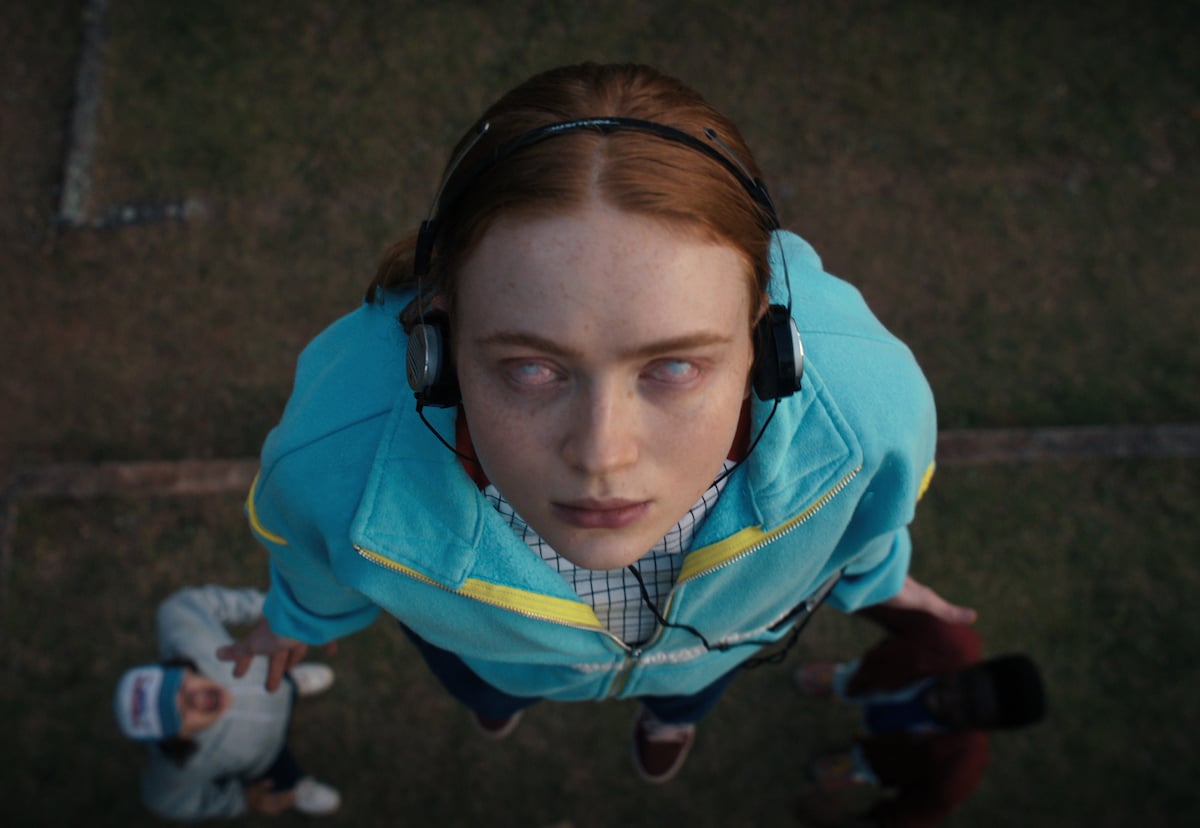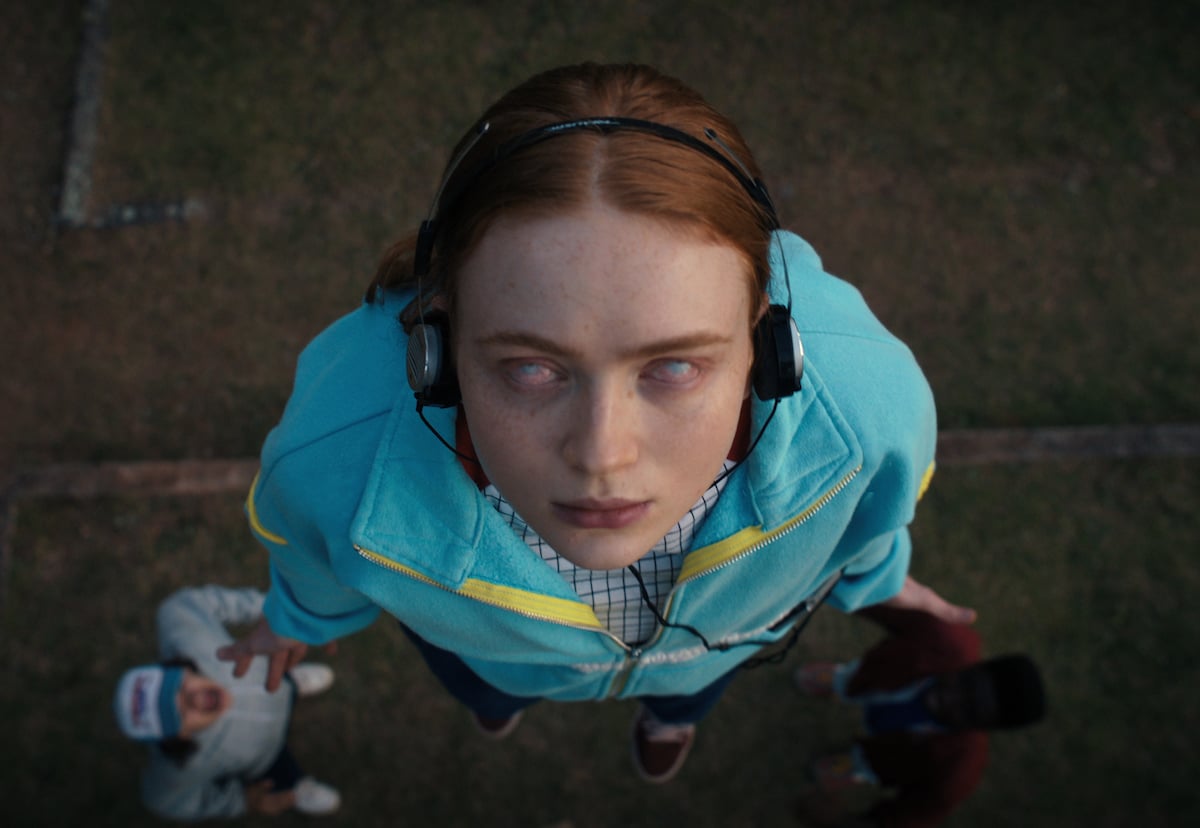 Everyone has a favorite playlist of songs, movies, or TV shows. The hit Netflix series Stranger Things takes the notion that art can save lives and makes it literal when Max (played by Sadie Sink) finds herself in Vecna's clutches. 
After her half-brother's death, her breakup with Lucas, and Eleven's cross-country move, Max is struggling under the weight of her problems. She's withdrawing from her friend group, and her nightmares are getting worse by the day. As the Hawkins High students begin to comprehend the threat of Vecna, they realize Max's disturbing visions are the result of this monster encroaching on her life. After learning about the timeline for Vecna's murders of Chrissy and Fred, Max estimates she has about 24 hours to live unless the crew can find a way to save her. 
To prepare for the worst, she writes goodbye letters to her friends, mother, and brother Billy, explaining her pain at losing him even though they had a terrible relationship before his death. Max persuades Steve, Lucas, and Dustin to take her to the cemetery so she can read her note at Billy's grave. Unfortunately, Vecna loves nothing more than a trauma victim, so he attacks her mind during this heartfelt moment. 
Max initially escapes but soon finds herself trapped in Vecna's lair. Just when all hope seems lost, Nancy and Robin call the others at the cemetery with a revelation about the power of music as protection against Vecna, and everyone scrambles to blast Kate Bush's seminal song, "Running Up That Hill," through Max's headphones. The tune gives her the strength to fight back and return to reality before Vecna can kill her. 
Other TV shows that have used 'Running Up That Hill'
Kate Bush songs have popped up in other shows before now. "Running Up That Hill" has featured in shows such as It's a Sin, Pose, Firefly Lane, The Handmaid's Tale, You're the Worst, It's Always Sunny in Philadelphia, Alias, and another Netflix series, Glow, The Daily Beast reports. And another Bush banger, "Cloudbusting," was on the soundtrack of Palm Springs in 2020.
The methodology that leads to hit songs is random at this point. There's no surefire way of knowing which song on which show will lead to an immediate rise in popularity. What makes the Stranger Things moment different is that the incorporation of "Running Up That Hill" isn't just a flex of the show's music budget. It plays a direct role in the story. Stranger Things spends time setting up why the song is important. We hear Max listen to the song a couple of times in search of comfort before the climactic scene at the cemetery. Even those who never heard of Kate Bush can understand the significance because of the writing choices of the Duffer Brothers. 
It also helps that Stranger Things is the centerpiece of a streaming giant that spares no expense in pushing the show in front of as many viewers as possible. 
'Stranger Things' has introduced new fans to the greatness of 'Running Up That Hill'
Kate Bush's "Running Up That Hill" is now one of the biggest songs in the country. It reached number eight on the Billboard singles chart, giving the English singer-songwriter her first Top 10 hit in the United States. 
Some of the artist's diehard fans are annoyed by the new converts, mainly on the idea that "Running Up That Hill" will become known to kids as "that song from Stranger Things." On one level, it's an understandable sentiment. Bush is a canonical pop artist who should be known for more than being a plot device in a TV show. 
But at the same time, gatekeeping the way people find music is pure, grade-A hating. It's not like "Running Up That Hill" is especially obscure, and Bush is commonly considered one of the timeless artists of her time. (This video of Outkast's Big Boi preaching about how much he loves the song is classic.) The way the song is used could encourage new fans to listen to more of Bush's music and learn why she's an icon. People discover things in their own time. Does it matter if you first heard the song on a TV show, on a playlist made by an algorithm, or because of a great cover by Chromatics? Any time in your life when you find out that Kate Bush is dope is a perfect time and should be celebrated. 
To her credit, Bush recently released a rare public statement on her official website, Fish People, about her sudden renaissance:
"You might've heard that the first part of the fantastic, gripping new series of  'Stranger Things'  has recently been released on Netflix. It features the song, 'Running Up That Hill'  which is being given a whole new lease of life by the young fans who love the show – I love it too! Because of this, Running Up That Hill is charting around the world and has entered the UK chart at No. 8. It's all really exciting! Thanks very much to everyone who has supported the song."
Bush hasn't released new material since 2011, but we can all dream that the newfound attention inspires her to create new music.