'Stranger Things' Star David Harbour Refuses to Go in the Ocean, Terrified of 'What Goes on Behind It'
David Harbour isn't as fearless as his 'Stranger Things' character, Chief Hopper.
David Harbour plays an intrepid police chief in the hit Netflix series Stranger Things. But he doesn't possess the same fearlessness off-camera. The veteran film and TV actor says the ocean terrifies him, with the mysteries of the deep too frightening for him to touch. But as a child of the '80s through and through, Harbour is still an ideal fit for the throwback energy of Stranger Things — even with a fear of the unknown that keeps him onshore.
'Stranger Things' is the perfect time capsule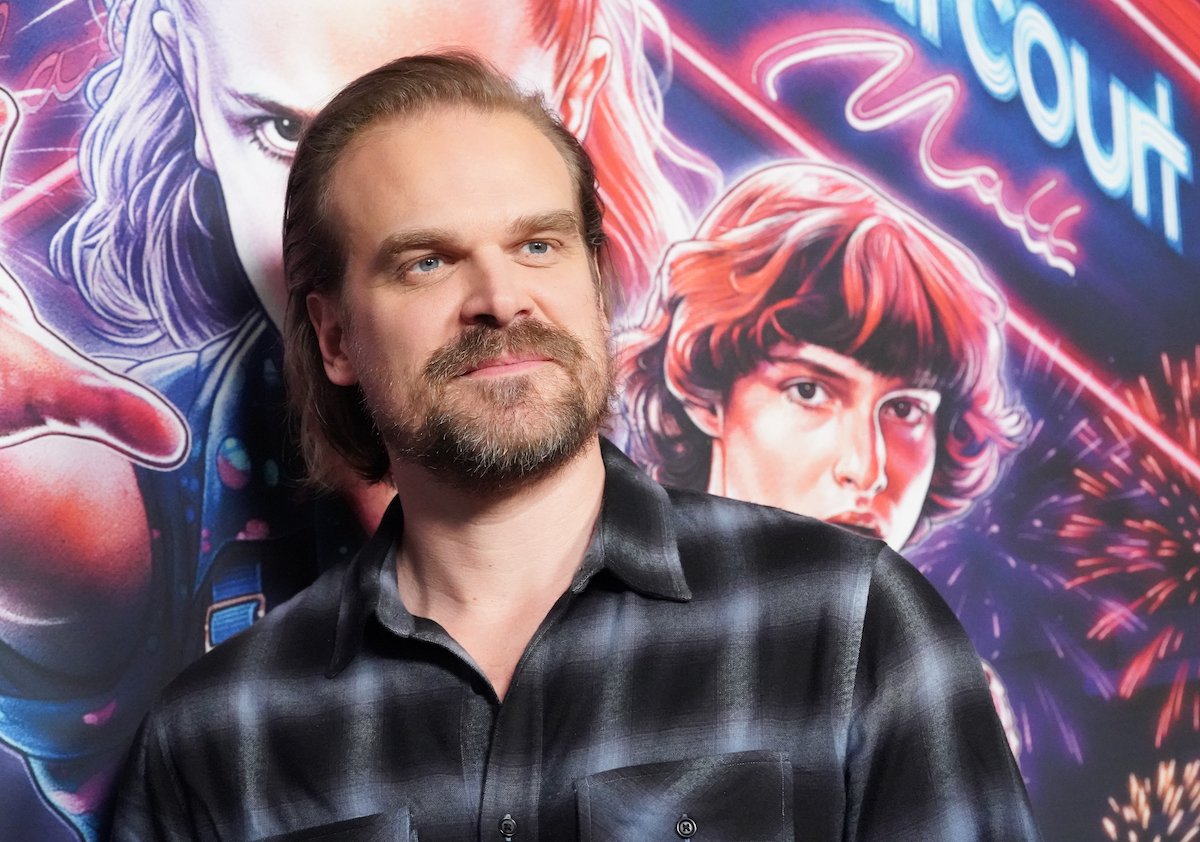 Nostalgia has never been more popular, but it's rarely done as well as Stranger Things does it. Since first hitting TV screens in 2016, the sci-fi/horror series has taken viewers on a wild, Spielbergian ride through scientific conspiracies and good old-fashioned adolescent mischief. As the resourceful kids of Hawkins, Indiana, use telekinetic powers and travel to other dimensions, the series remains grounded only by movie lore and pop culture references.
And it turns out David Harbour was practically born to be a part of the Stranger Things universe. As he said in a speech at CinemaCon in 2019 (per EW), he grew up on classics like Raiders of the Lost Ark, which he claims he saw more than a dozen times in theaters while escaping the summer heat. Stranger Things isn't just set in the 1980s but also blends a host of famous movies into its plot and tone — borrowing heavily from Raiders of the Lost Ark director Steven Spielberg.
According to BuzzFeed, Harbour even once had a crush on Winona Ryder, one of his Stranger Things co-stars. But while Harbour and Ryder often try to act like the adults in the room in the series, the excellent cast of young actors drives much of the adventuresome spirit of Stranger Things.
Led by Eleven (played by two-time Emmy nominee Millie Bobby Brown), the large gaggle seems glued together by only one golden rule: Display an impressive ability to get in and out of trouble.
David Harbour thinks the ocean is beautifully terrifying
You could easily get the wrong perception of David Harbour by watching him play the burly Chief Hopper in Stranger Things. But while the lawman is brave in the face of danger, the actor is a little more cautious when he's not in front of the camera, especially when it comes to the ocean.
"I think it's beautiful and magical, but I never go in," Harbour told Women's Health. "That deep, dark water, with no understanding of what goes on behind it — I think that's a metaphor for a lot of things."
But Harbour is also drawn to the mysteries of the ocean, again showing his natural fit for Stranger Things.
"I'm terrified of the unknown, which is a driving force for me. I like this idea that the things that terrify us also draw us in."
Though diving into the ocean might scare him, it doesn't stop him from having a great time on aquatic adventures. In January 2018, Harbour made waves by teaming with Greenpeace on a hilarious mission to dance with penguins in Antarctica.
Greenpeace asked Harbour to get at least 200,000 retweets to turn the dream into a reality. The actor ended up with more than 300,000 retweets on Twitter and followed through on the penguin trip the next month.
'Stranger Things' Season 4 will hit screens in time for Memorial Day
It's been almost three years since viewers have seen the Hawkins gang in action, but the wait is almost over.
Fittingly, creators Matt Duffer and Ross Duffer let the cat out of the bag with a crumpled typewriter letter, explaining they split Stranger Things Season 4 into two volumes. Following the initial release of volume 1 on May 27, volume 2 will launch on July 1. The Duffer brothers added that the series will wrap after season 5, which doesn't yet have a timetable.
When we last left David Harbour and company at the end of season 3, the world of Stranger Things was completely overturned. There were also plenty of questions about the status of Chief Hopper, who appeared to perish in the final episode's climax but might have teleported to a Russian prison. IMDb confirms Harbour will appear in all nine episodes of the fourth season.
Though part of the fun of Stranger Things is guessing how the pieces fit together, it's safe to say only the Duffers know how it'll all end.