'Suits' Creator Gets Candid About What Meghan Markle Was Really Like on Set
Once upon a time before she married a British prince, Meghan Markle was a working actor starring on the TV show Suits. She left the legal drama before marrying Prince Harry in 2018, but the creator of the series that launched her acting career still gets asked questions about the now-Duchess of Sussex.
Here's what Aaron Korsh revealed about what it was like to work on set with Meghan the years she was on Suits.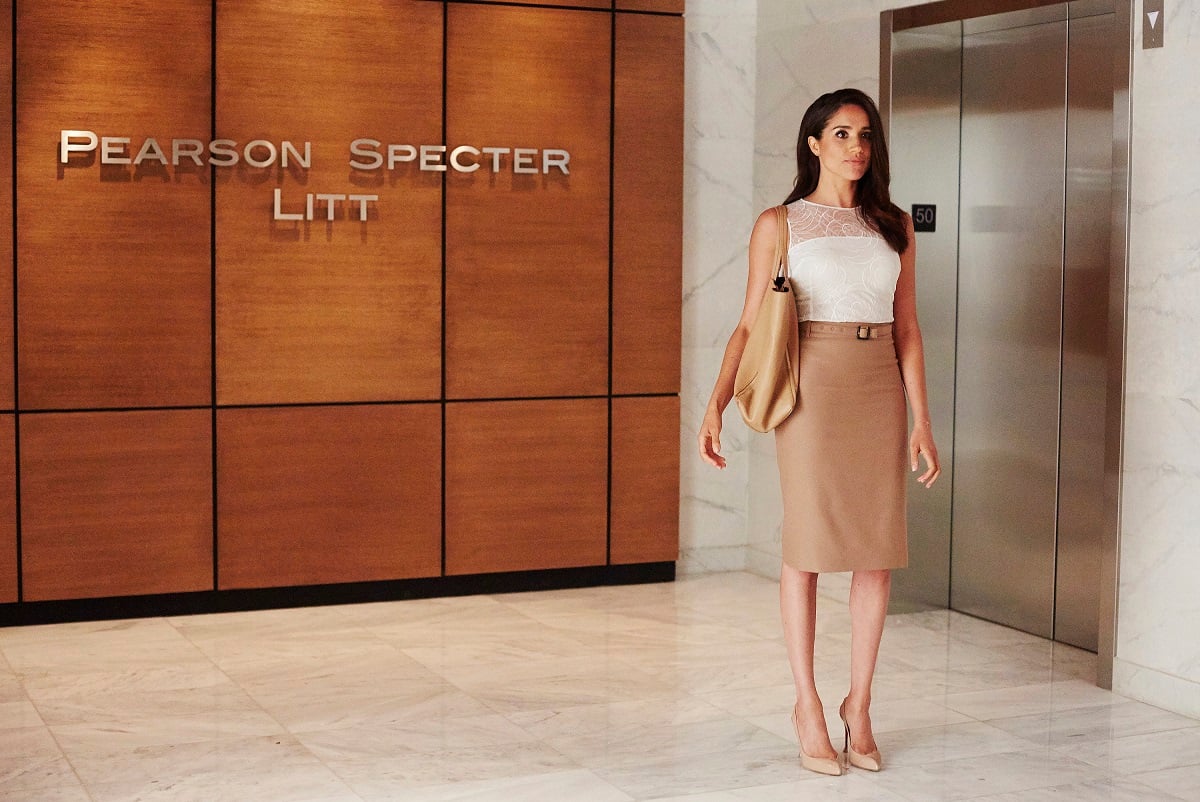 Meghan left the show after getting engaged to Prince Harry
Meghan played the character of Rachel Zane on Suits for seven seasons from 2011 to 2018. During that time she was set up on a blind date with Prince Harry. When the two got engaged in 2017, Meghan announced that she was leaving the show.
"I don't see it as giving anything up. I just see it as a change. It's a new chapter," she said in the pair's joint engagement interview. "And keep in mind I've been working on my show for seven years. We were very fortunate to have that sort of longevity on a series."
Meghan's on-screen love, played by Patrick J. Adams, decided to depart that same year. In their final episode together their characters tied the knot. The series ended in 2019.
What the 'Suits' creator revealed about working with Meghan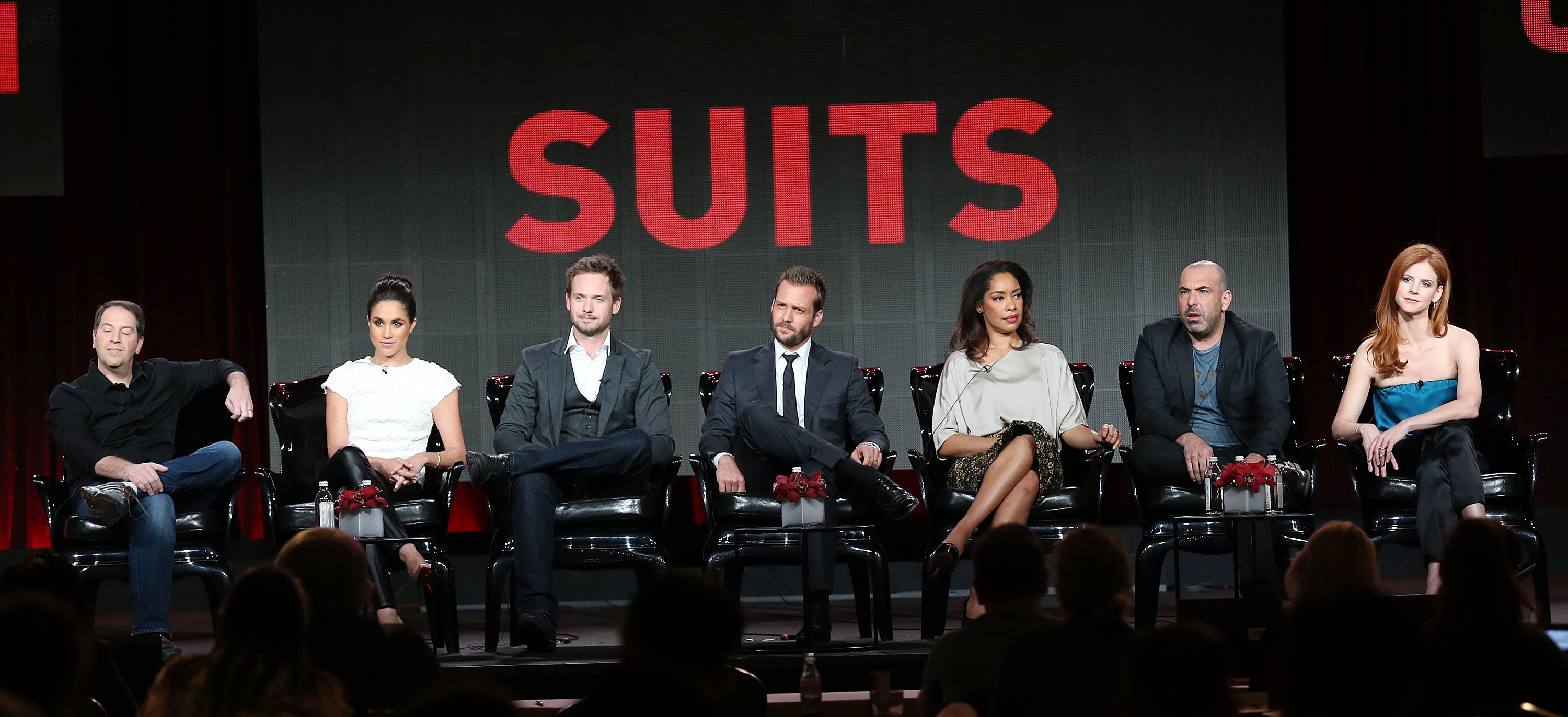 These days, Meghan is one of the most famous women in the world and because everyone knows her name it's no surprise that fans want to hear what she was like before she married into the royal family.
The Express noted that in a recent Twitter Q&A Aaron Korsh, who is the Suits creator and executive producer, was asked what he remembers about working with Prince Harry's wife.
"Among other things, I loved Meghan's enthusiasm both on set and off," he said. "She brightened the mood wherever she was."
Korsh also revealed what Meghan did every year at the beginning and end of each season saying: "She would always write a note after reading the season opener and finale, and it always made my day."
What the duchess's former co-stars have said about her departure from the series and attending the royal wedding
When he learned that Meghan and Adams, were leaving the show, castmate Rick Hoffman said it was "heartbreaking" telling The West Australian: "Losing Meghan and Patrick is like losing part of our heart muscle."
Hoffman, Korsh, and the entire Suits cast were invited to Meghan and Harry's royal wedding.
"The thing I'll say about it is that we all went as a family," Korsh fondly recalled. "When we all went, there were about 10 of us or something… it was unbelievable. I think it changed our lives in certain ways, forever. But if it had never happened, we were a family on Suits."
Sarah Rafferty, who played Donna Paulsen on the show, echoed that statement about how it felt like they were attending the wedding of a family member. "We were with each other longer than we went to college or high school with our friends, so we became family in a way," she said (per Harper's Bazaar). "We're still family, so this is a wonderful family affair."