Super Bowl 2022: 3 Marvel Trailers We Want to See, and Why We Probably Won't
Marvel will undoubtedly release a couple of new trailers for upcoming projects during the 2022 Super Bowl, and here are the three we are hoping to see.
Some fans will tune in to Super Bowl 2022 to watch the game, but many will also do so to get a first look at whatever Marvel has in store regarding new trailers. Viewers will likely only see new footage from Doctor Strange in the Multiverse of Madness and Moon Knight since those are the next Marvel Cinematic Universe releases. However, we naively hope that Marvel will release the first official trailer from three other projects.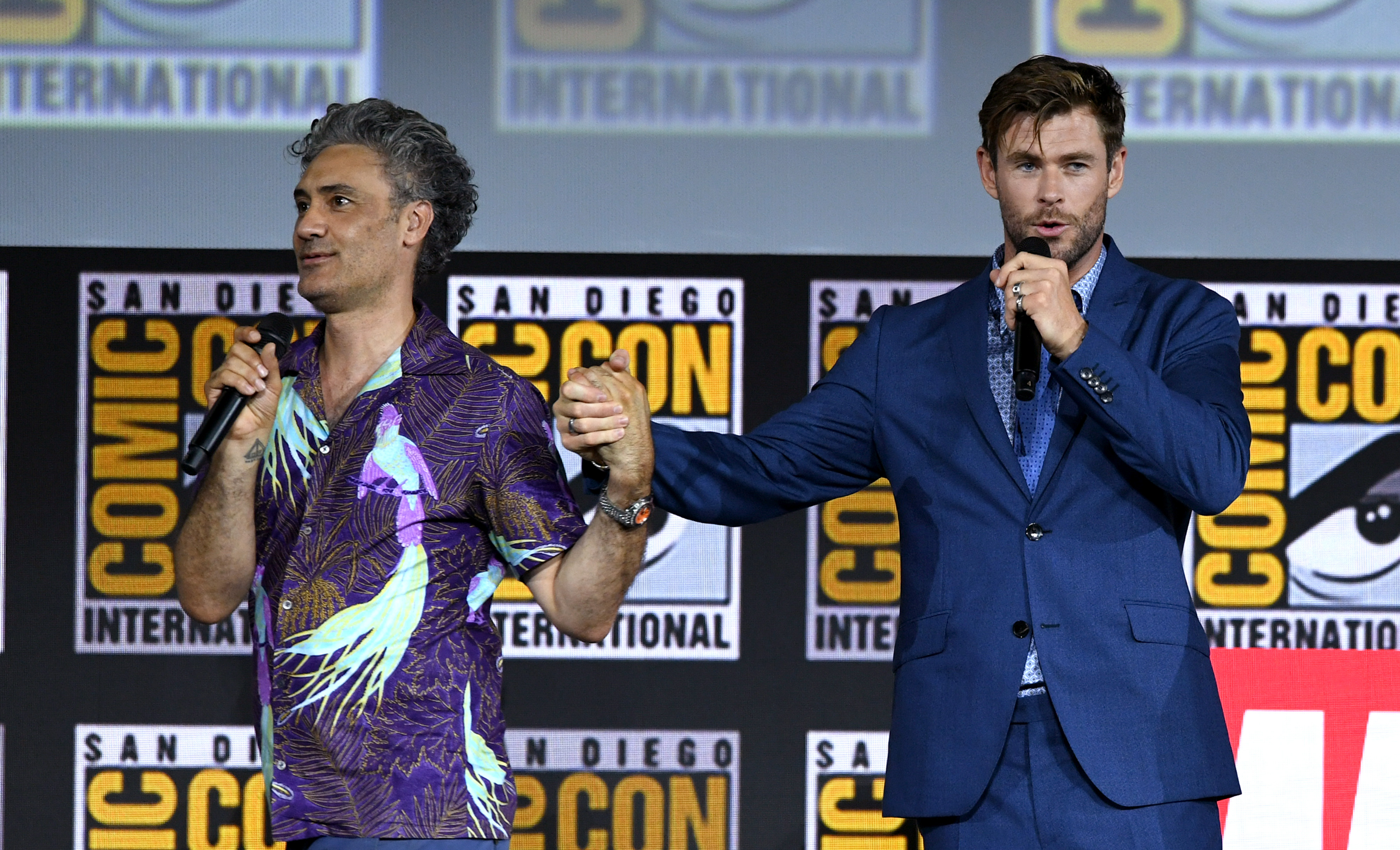 We want to see the first 'Thor: Love and Thunder' trailer during Super Bowl 2022
This is a long shot, but Marvel fans would lose their minds if Super Bowl 2022 featured the first Thor: Love and Thunder trailer.
Per The Direct, it's unlikely that Marvel Studios will release the trailer for the fourth Thor film because they will want to continue focusing on promoting Doctor Strange in the Multiverse of Madness. However, there is hope that we could see the first footage from Thor: Love and Thunder during the big game.
There are 145 days between Super Bowl 2022 and Thor: Love and Thunder's premiere. And taking into consideration when Marvel has released its first trailers in the past, 145 days before the premiere wouldn't be unusual.
Given all this information, though, we have to point out that Thor: Love and Thunder is one of the most anticipated Marvel films. It's improbable that its first trailer will air during Super Bowl 2022, especially if it takes away some of the hype for the Doctor Strange sequel. Fans will probably have to wait until July 8 gets closer to see the Thor: Love and Thunder trailer.
'Ms. Marvel'
Moon Knight is the next Marvel Disney+ show, and fans will likely see a new trailer for it during Super Bowl 2022. However, we hope that we see a trailer for another upcoming series.
Ms. Marvel focuses on Kamala Khan, a big fan of Captain Marvel. She discovers she has powers, which leads to many complications. This Marvel Disney+ show will serve as a setup for the Captain Marvel sequel, The Marvels, where Iman Vellani will reprise her role as Kamala.
Marvel has already released some footage from Ms. Marvel, which will premiere in mid-2022. Many fans believe this will be the next show Disney releases following Moon Knight. So it wouldn't be out of the realm of possibility if fans saw new Ms. Marvel footage on Sunday night.
However, a full trailer probably isn't in the cards for Kamala Khan. It's more likely that Marvel will release a sizzle reel for some of its upcoming Disney+ shows during Super Bowl 2022, which is what they have done in the past.
Super Bowl 2022 should feature the first 'She-Hulk' trailer
Marvel released an 18-second first look at She-Hulk during Disney+ Day in late 2021. And that only made the world want to see more. However, similar to Ms. Marvel, fans might only see new clips from She-Hulk during a Marvel Disney+ sizzle reel while watching Super Bowl 2022. A full trailer is very unlikely, no matter how much we want to see it.
She-Hulk is scheduled to premiere sometime in mid-2022. Tatiana Maslany stars as Jennifer Walters, aka Bruce Banner's cousin, who has similar powers to the Hulk. Mark Ruffalo will reprise his role as Bruce in the series, and Tim Roth will return as Abomination. This show cannot come soon enough.
Marvel fans can tune in to Super Bowl 2022 on Sunday, Feb. 13, at 6:30 p.m. ET to see which trailers the studio will release.