'Supergirl' Season 6: Will Alex and Kelly Get Engaged in Episode 17?
It looks like at least one Supergirl couple will get their happy ending before the series ends. Romantic relationships have not always had the best luck in this Arrowverse series. But, now, Supergirl might squeeze in a wedding in the last few episodes. According to the synopsis from Supergirl Season 6 Episode 17, one of the show's original characters will be getting down on one knee to propose to their significant other. But will Kelly accept Alex's proposal?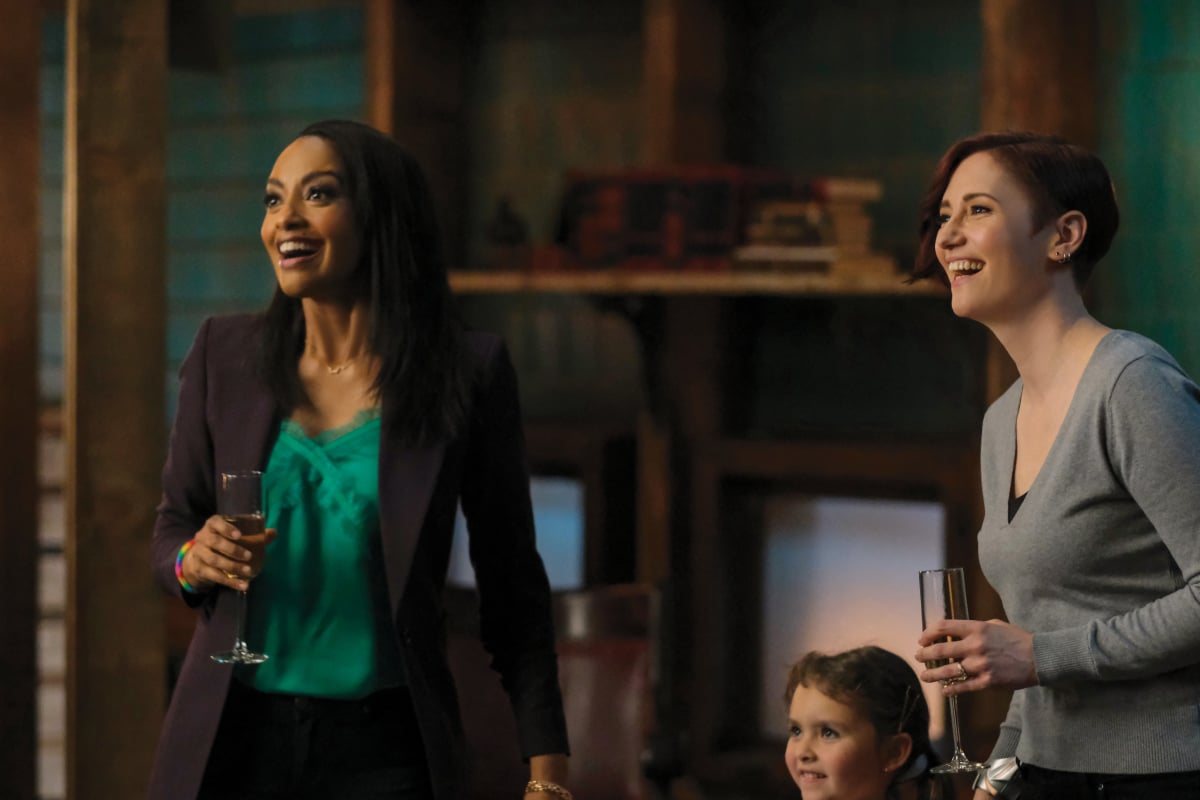 Will Alex propose to Kelly in 'Supergirl' Season 6 Episode 17?
Per ComicBook.com, the synopsis for Supergirl Season 6 Episode 17, "I Believe In A Thing Called Love," reads, "When Lex Luthor (guest star Jon Cryer) appears by Nyxly's (Peta Sergeant) side, Supergirl (Melissa Benoist) and team must deal with the emotional fallout of facing their two biggest foes at the same time. Alex (Chyler Leigh) makes plans for the perfect proposal to Kelly (Azie Tesfai), but work keeps getting in the way. The episode was directed by Jesse Warn and written by Dana Horgan & Nicki Holcomb."
Of course, the hot topic of the episode will be Lex's return and team up with Nyxly. But we're choosing to focus on the positive part of the synopsis. It sounds like it will be difficult for Alex to propose to her girlfriend. As we all know, Alex is a bit of a perfectionist, especially when it comes to significant, life-changing events. So she will probably have this grand idea in her head of how the proposal will go, but none of that will actually happen.
Nevertheless, we believe that Alex and Kelly will become engaged in Supergirl Season 6 Episode 17. The actor who plays Kelly, Azie Tesfai, recently tweeted a picture from the episode that shows Alex proposing. How could Kelly say no? And, hopefully, fans will get to see them get married before the series comes to a close.
When did the two superheroes meet?
Before Supergirl Season 6 Episode 17 premieres, we have to look back on the couple's history. Alex and Kelly first met when Kelly traveled to National City to visit her brother James in the hospital. The two of them immediately hit it off, and it was evident that they would get together sooner rather than later.
Kelly decided to stay in National City permanently after James got better. Later on, Kelly supported Alex when her newborn adoption fell through thanks to the birth mother changing her mind about giving up her child. Eventually, the two shared their first kiss, and the rest was history.
By season 6, Alex and Kelly had moved in with one another. And they officially became superhero girlfriends when Kelly took on the mantle of Guardian earlier this season.
Alex and Kelly adopted Esme in 'Supergirl' Season 6 Episode 15
Besides the possibility of an engagement, the couple took another massive step in Supergirl Season 6. Alex has always wanted a child, and Kelly is a social worker who is terrific with children. It just made sense for them to adopt Esme, an alien girl in the foster system.
In episode 15, Alex and Kelly brought Esme home, where they experienced a few growing pains in becoming parents to a small child so quickly. Esme can't fully control her powers, so that was another avenue the couple had to navigate in the episode. But, in the end, it was clear why Alex and Kelly are the perfect fit to be Esme's parents. Now, they just need to walk down the aisle, hopefully with Esme as their flower girl.
Tune in to Supergirl Season 6 Episode 17, "I Believe In A Thing Called Love," on Oct. 26 at 9 p.m. ET on The CW to see if Kelly accepts Alex's proposal.