'Supergirl' Season 6 Recap: [Spoiler] Gains Control of a Totem in Episode 13
After an emotionally charged hour, 'Supergirl' Season 6 Episode 13 continued the fight against Nyxly as the imp tried to gain control of the Courage Totem.
Nyxly returned to cause some more trouble in Supergirl Season 6 Episode 13. The CW series saw a change of pace with an emotionally charged hour of television in episode 12. And while "The Gauntlet" sort of addressed the issues raised in the previous episode, it also returned to the silliness that is Supergirl. Did anybody think we would see a lizard turn into a dragon this season? In the episode, Nyxly sought to control the Courage Totem, as did Kara and the Super Friends. Who was able to get ahold of the totem in the end?
[Spoiler alert: This article contains spoilers from Supergirl Season 6 Episode 13, "The Gauntlet."]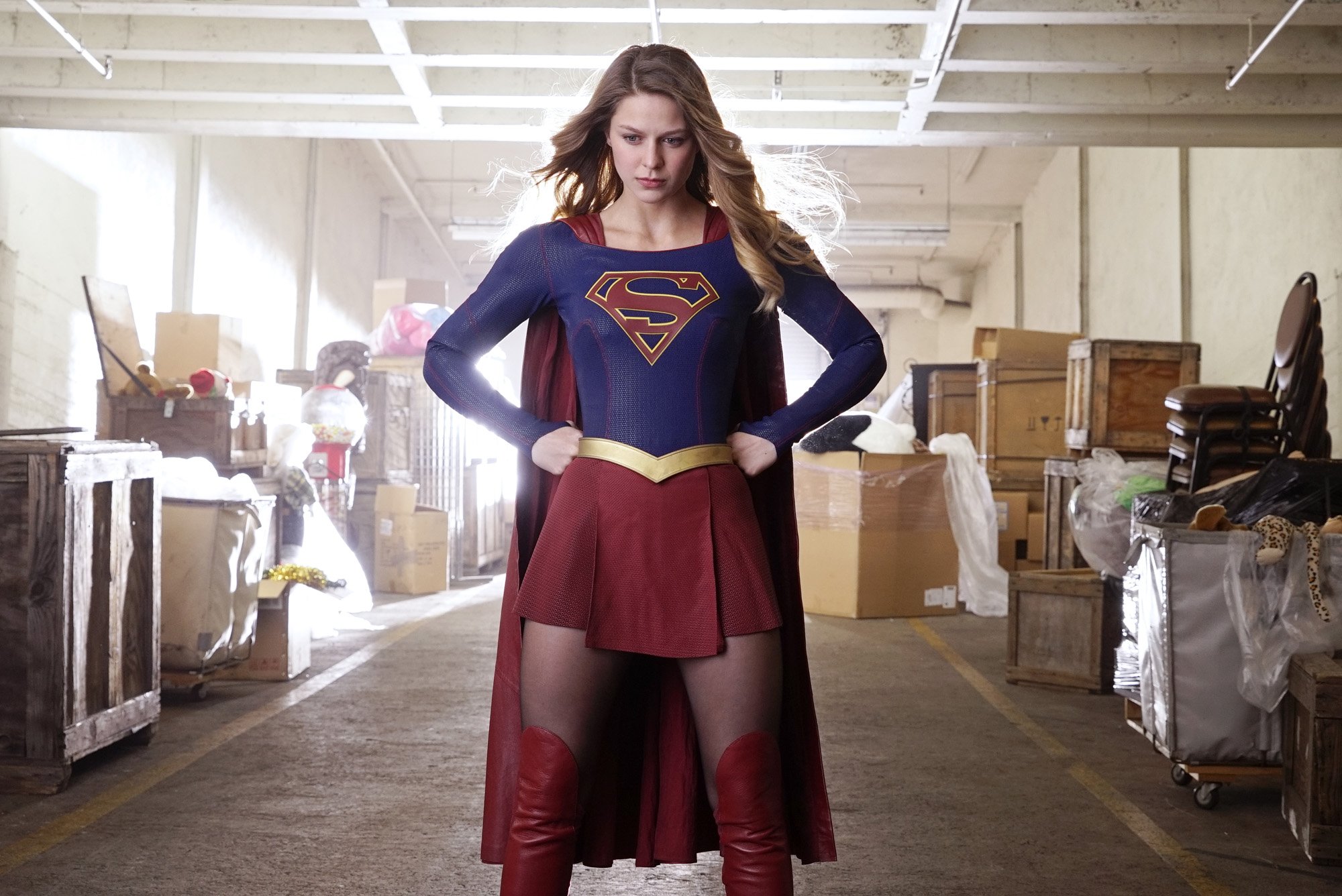 Kelly became Guardian in episode 12
In the previous episode, "Blind Spots," Kelly got frustrated by the Super Friends' lack of concern over the victims of the Ormfell building implosion. Diggle visited Kelly in National City and gave her the support she needed. She then took matters into her own hands and found out the cause of their illness. After a few emotional talks with Kara and Brainy, Kelly suited up as Guardian for the first time. Kelly came into her own as a superhero that National City had never seen before in episode 12.
"Blind Spots" was an exceptional episode that was all too important for Supergirl viewers. In an interview with TVLine, Azie Tesfai, who plays Kelly, talked about her new storyline. She said, "The good thing about this is it is a continued conversation that really goes through the finale. Once Kelly finds her power, she stays in it. We actually go more into her as a social worker, and that storyline becomes a big part of her after the next episode."
Kelly and Alex also had a poignant talk at the end of the hour, which continued into Supergirl Season 6 Episode 13.
What happened in 'Supergirl' Season 6 Episode 13?
Nyxly discovered that the Courage Totem was in National City in Supergirl Season 6 Episode 13. It manifested itself into the slingshot that David used to kill Goliath. Nyxly and the Super Friends fought over the totem, and Kara used her heat vision to split it, releasing its magic. The Super Friends got one half of the totem, and Nyxly got the other.
To gain control of the Courage Totem, Kara had to pass a Gauntlet test. She had to face the moment she lacked true courage. Kara was taken back to the night she saved Alex's plane and became Supergirl. Nyxly also took the test and was taken back to the night of her attempted coup of her father. When they fail their respective tests, everyone who was there when the totem got split is given a courage boost. That is when a lizard turned into a dragon because why not?
Nyxly passed her test when she could be vulnerable and tell her brother how much he hurt her when he betrayed her. Chaos erupted in National City due to the people affected by the totem. In order to restore order to the city, Kara allowed Nyxly to regain her piece of the Courage Totem. In turn, this created a psychic connection between Kara and Nyxly.
Lena also returned in Supergirl Season 6 Episode 13. In the end, she tells Kara that she is a witch.
Preview of 'Supergirl' Season 6 Episode 14
The synopsis for Supergirl Season 6 Episode 14, "Magical Thinking," reads, "LENA MUST ACCEPT HER NEWFOUND POWERS IN ORDER TO HELP THE SUPER FRIENDS – Lena (Katie McGrath) is uncertain about using her magical abilities to help Supergirl (Melissa Benoist) retrieve the second totem from Nyxly (Peta Sergeant). William (Staz Nair) struggles to write a story on the Super Friends that makes both the heroes and Andrea (Julie Gonzalo) happy. Meanwhile, Kelly (Azie Tesfai) is thrilled Esme (guest star Mila Jones) has found a new home, but things go awry, and the little girl's future is put in danger."
In the preview for the episode that follows Supergirl Season 6 Episode 13, Nyxly gains control of another totem. Could the Super Friends lose all hope? Fans will just have to tune in to find out.
Supergirl airs Tuesdays at 9/8c on The CW.